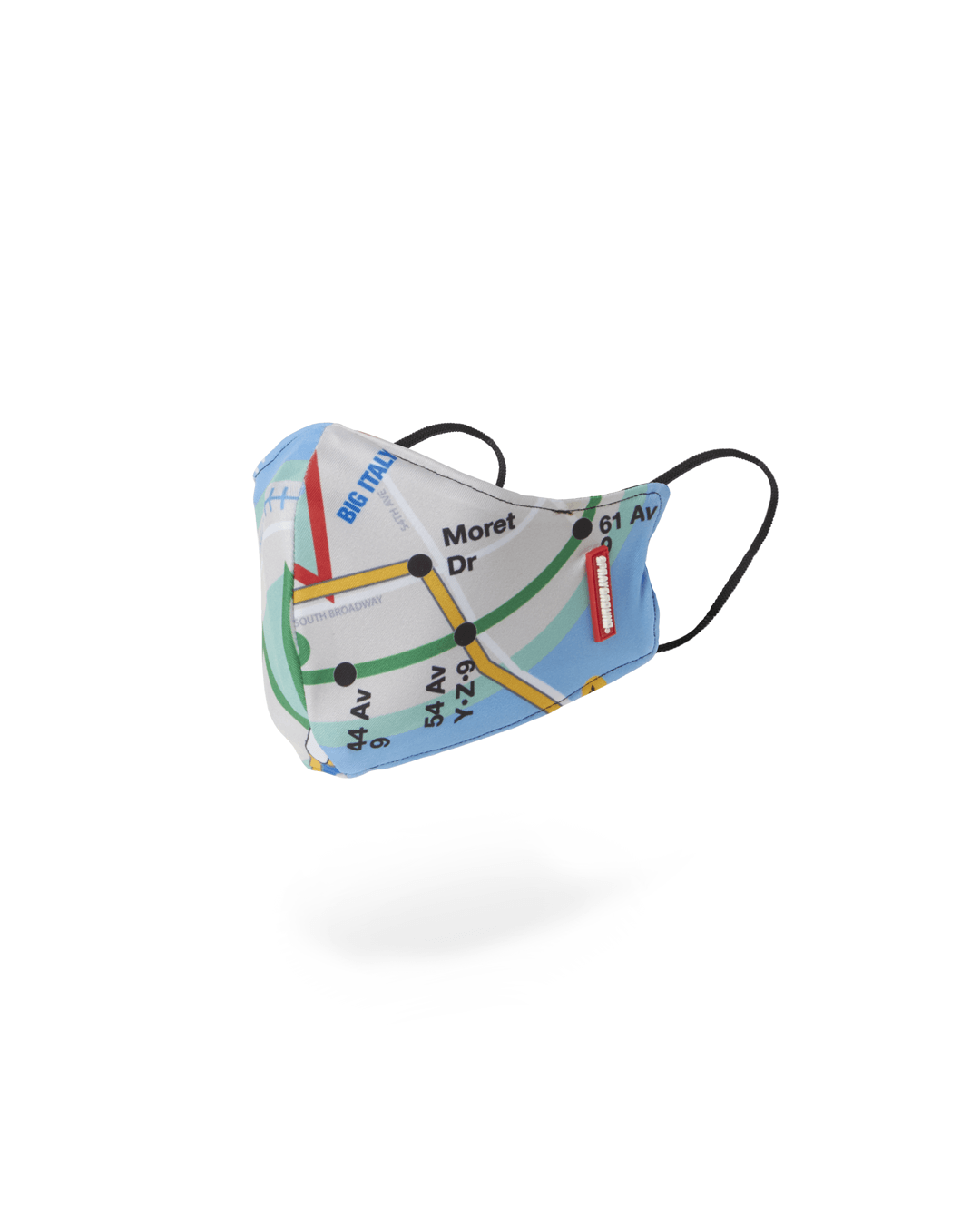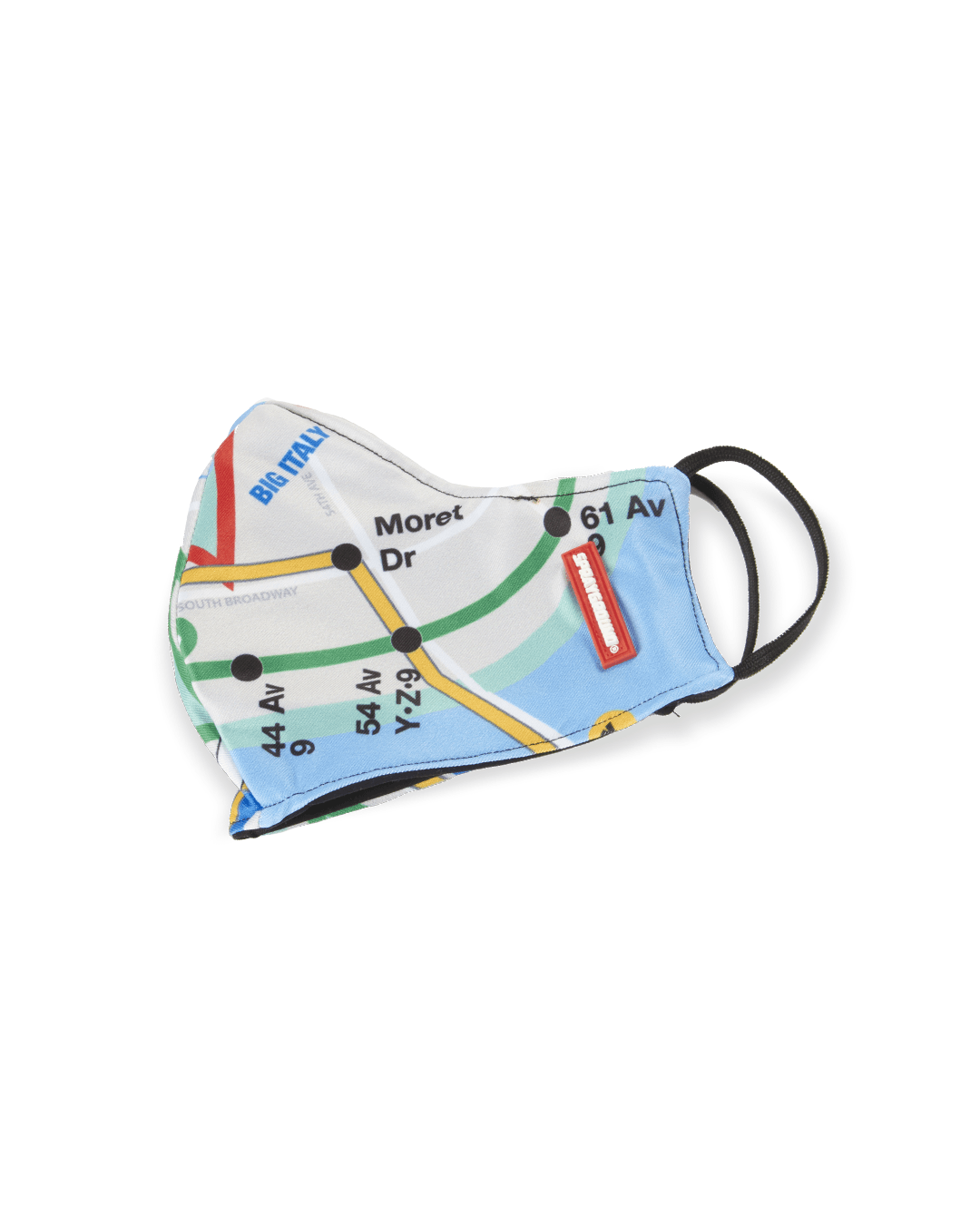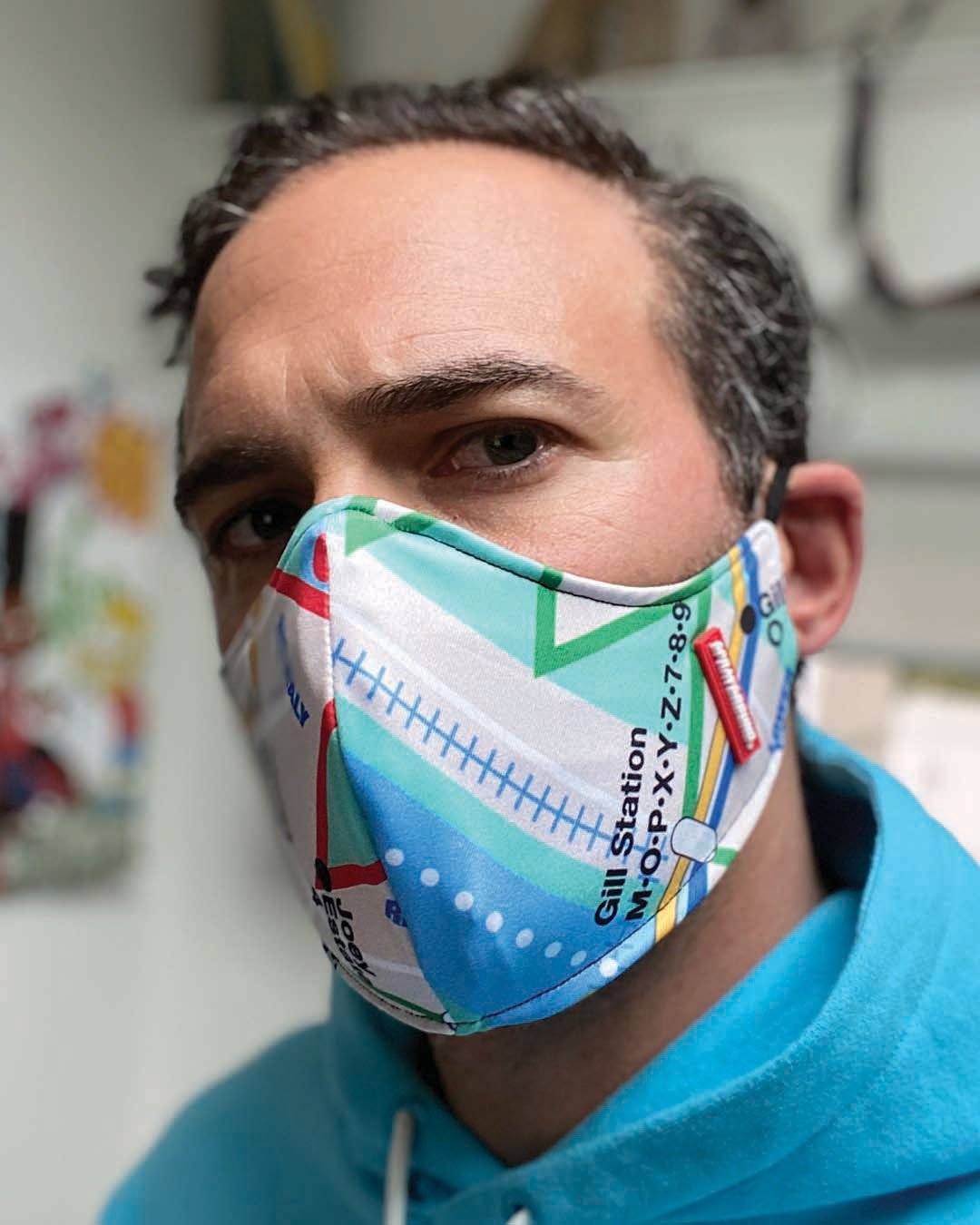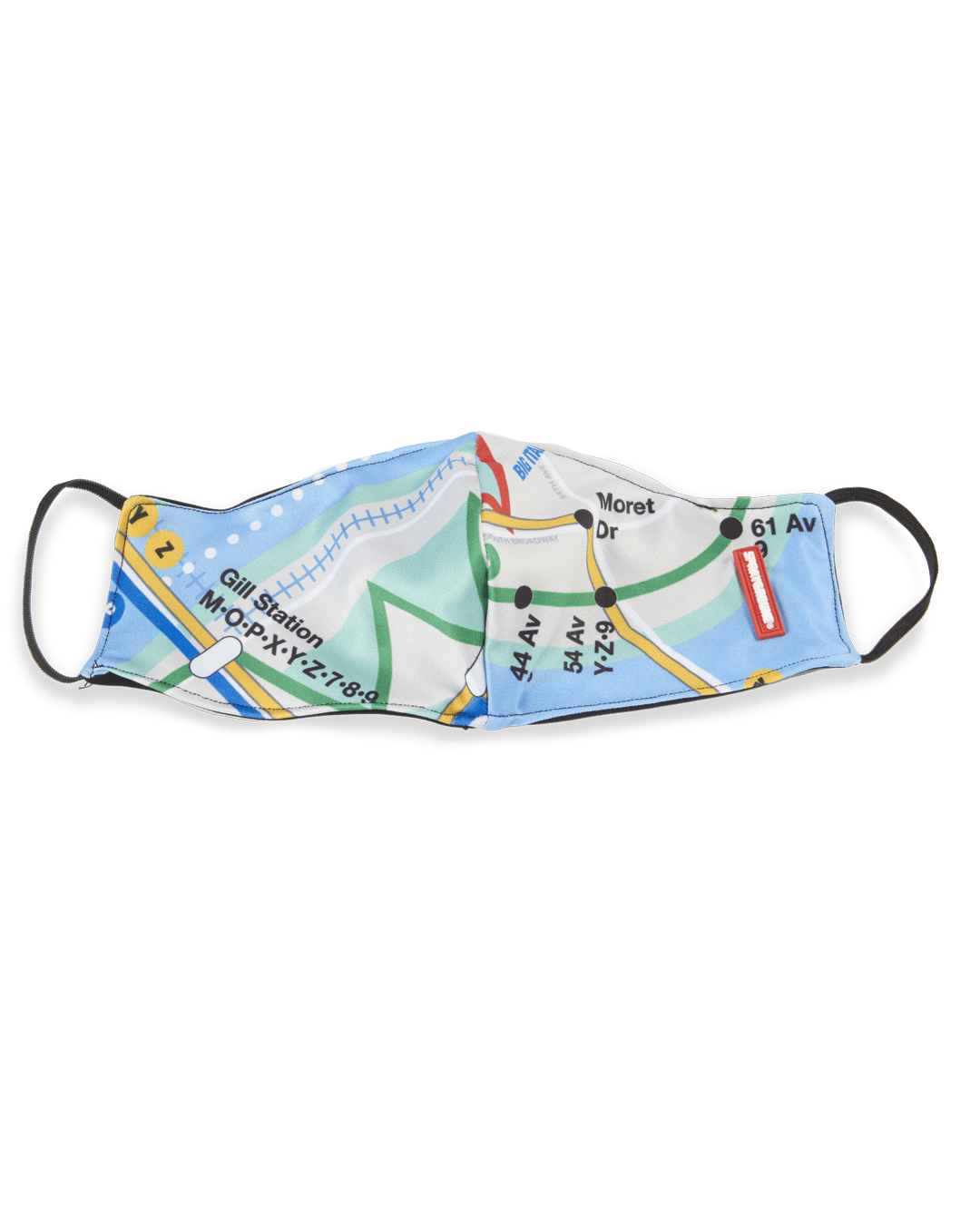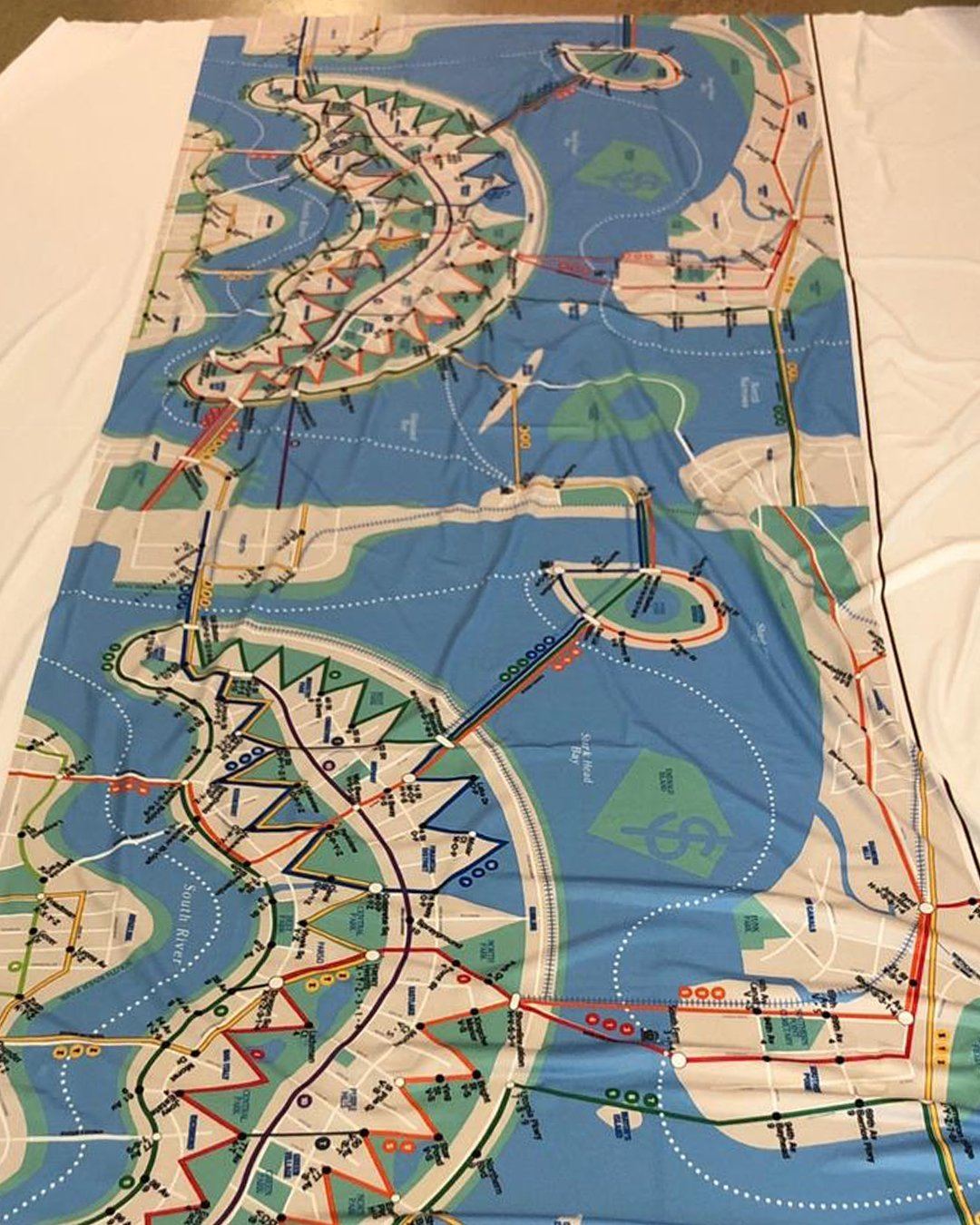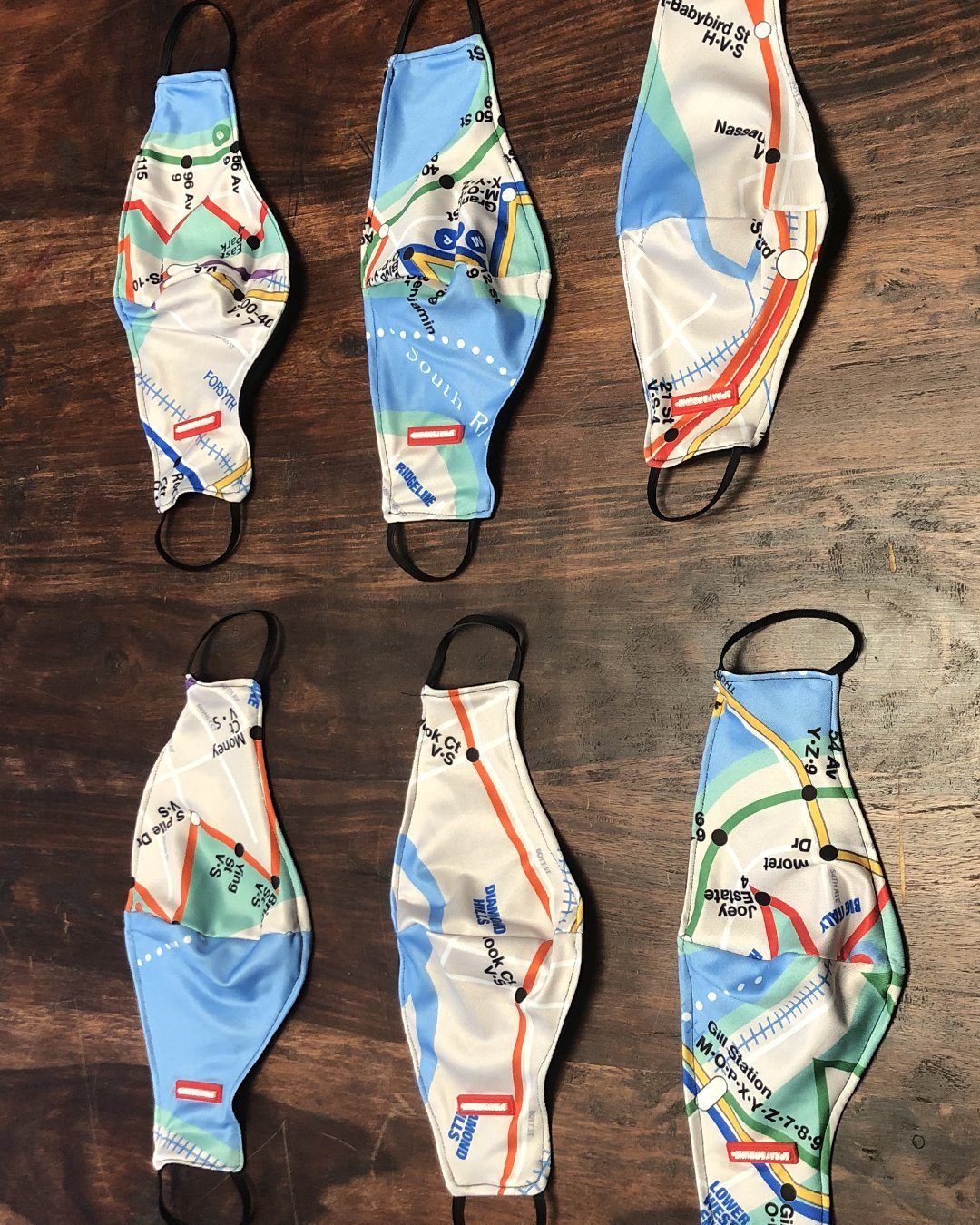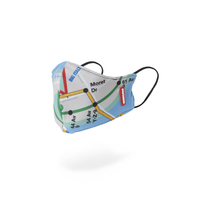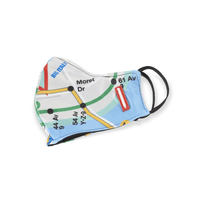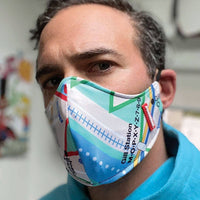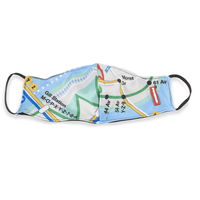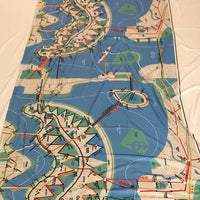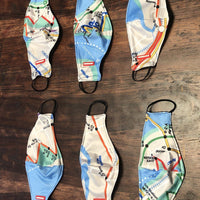 NYC SHARK MAP MASK (FORM-FITTING)
ABOUT:
SPRAYGROUND FOUNDER DAVIDBENDAVID FROM THE BRONX, HAS collaborated with local Bronx fashion designer and seamstress KiKi to make an exclusive 1 of a kind fashion face mask.
DETAILS:
-LIMITED EDITION 1 FOF 1 MADE IN NYC MASKS
-NO 2 MASKS ARE ALIKE. THIS MASK WAS DESIGNED BY RANDOMLY SELECTING AREAS OF THIS PATTERN. 
-EACH MASK IS UNIQUE AND PLACEMENT OF PATTERN WILL VARY
-HANDMADE IN NYC
-BREATHABLE HIGH PERFORMANCE FABRIC
-100% POLYESTER
-FORM-FITTING CONSTRUCTION
-ELASTIC EAR STRAPS
-FITS MOST ADULTS: MASK-FABRIC DIMENSIONS "9.75X5.5"
-*LOWERS RISK OF SPREADING GERMS. IS NOT PROVEN TO BLOCK CORONAVIRUS OR COVID19.

BEST PRACTICES:
-WASH HANDS BEFORE PUTTING ON
-AVOID TOUCHING NOES, MOUTH & EYES WHEN REMOVING MASK
-WASH MASK AFTER DAILY USE

WASHING:
-MACHINE WASH HOT
-HANG DRY
THE CDC HAS ADOPTED A SAFETY-FIRST POLICY AND IS RECOMMENDING EVERYONE TO WEAR NON-MEDICAL PROTECTIVE MASKS TO HELP FLATTEN THE CURVE OF SPREADING THE COVID19 VIRUS.

*ALL SALES FINAL. ITEM CAN NOT BE RETURNED. THIS ITEM FALLS UNDER THE CATEGORY OF "HYGIENE" AND DUE TO HEALTH CONCERNS, THIS FACE MASK IS NOT ELIGIBLE FOR A REFUND.