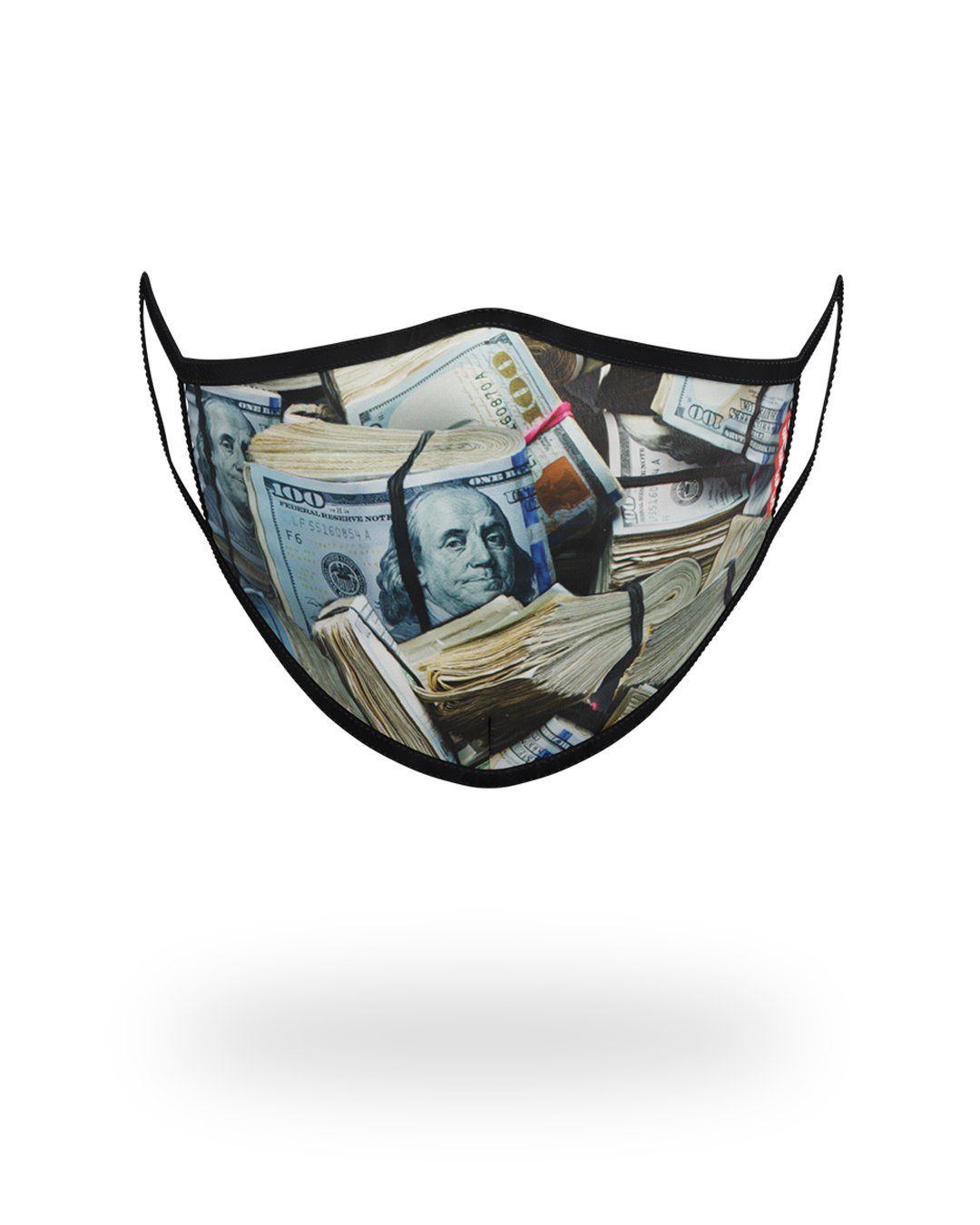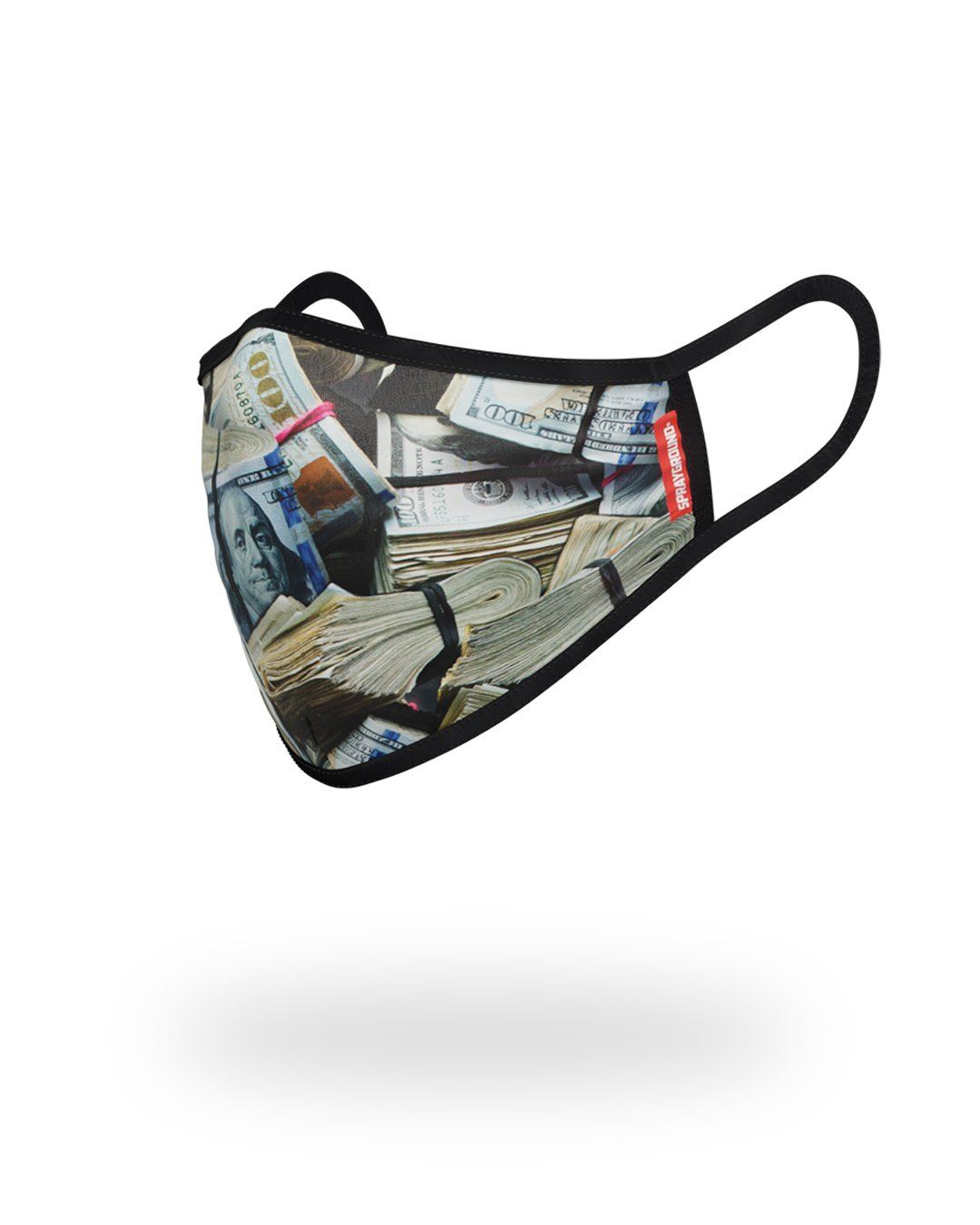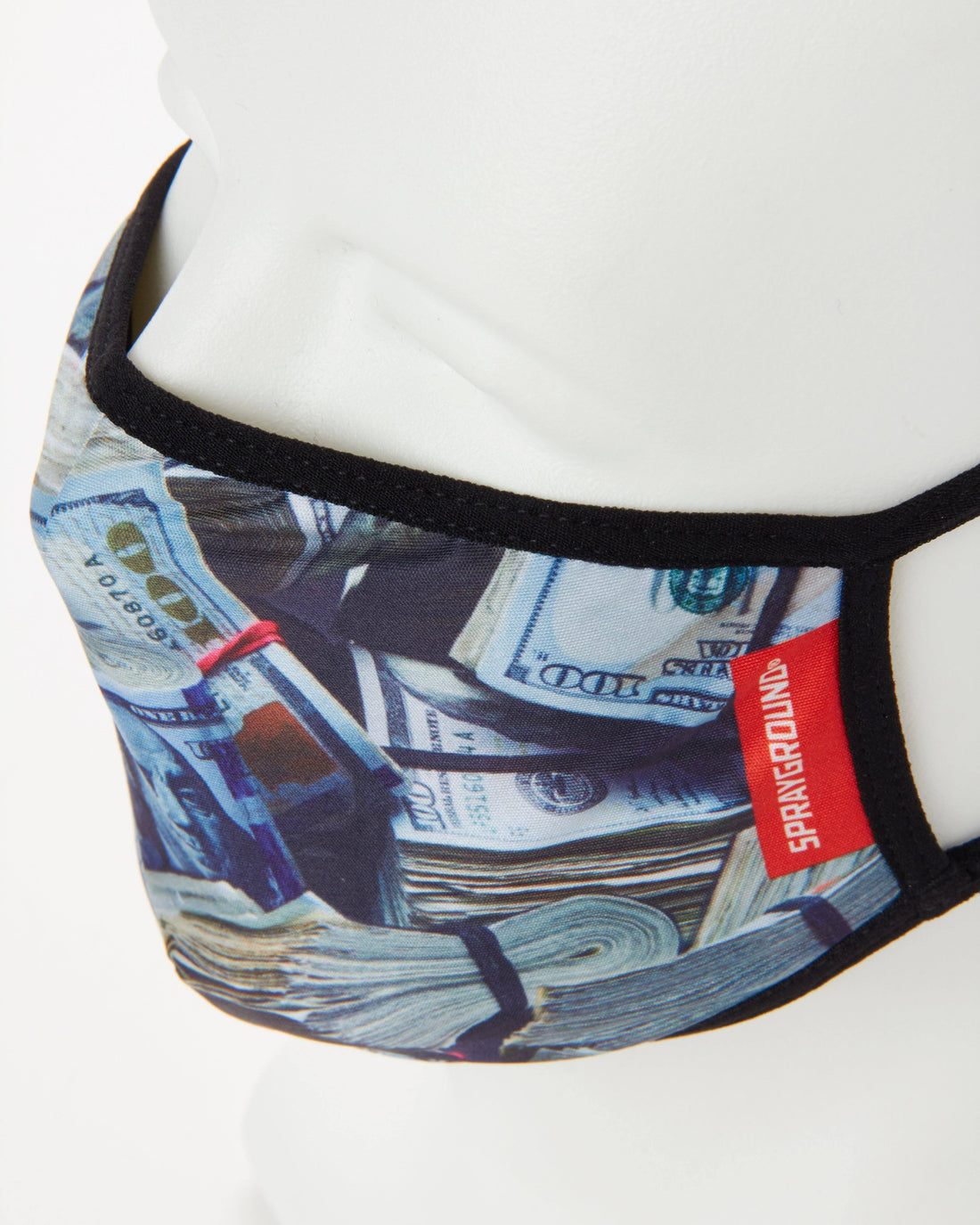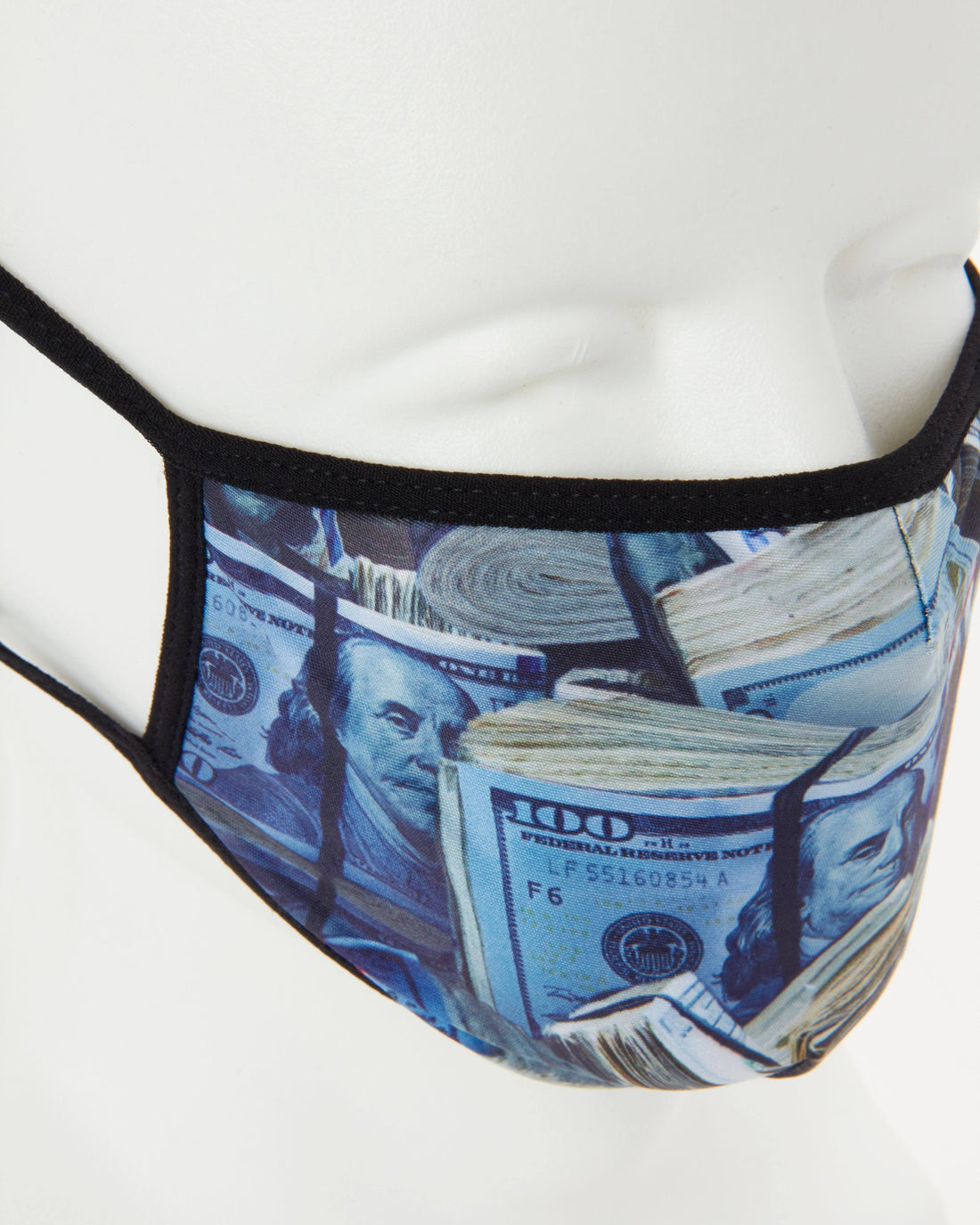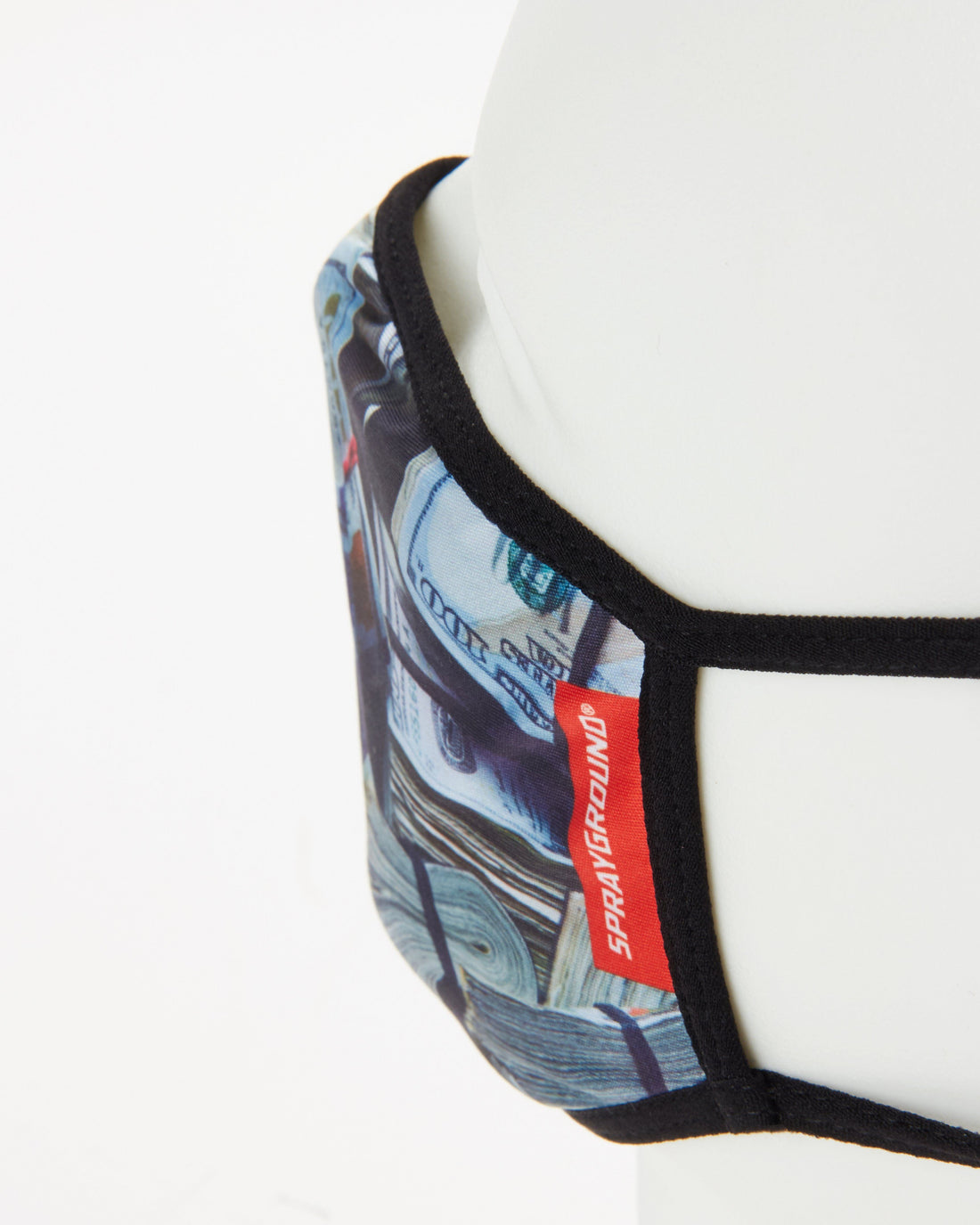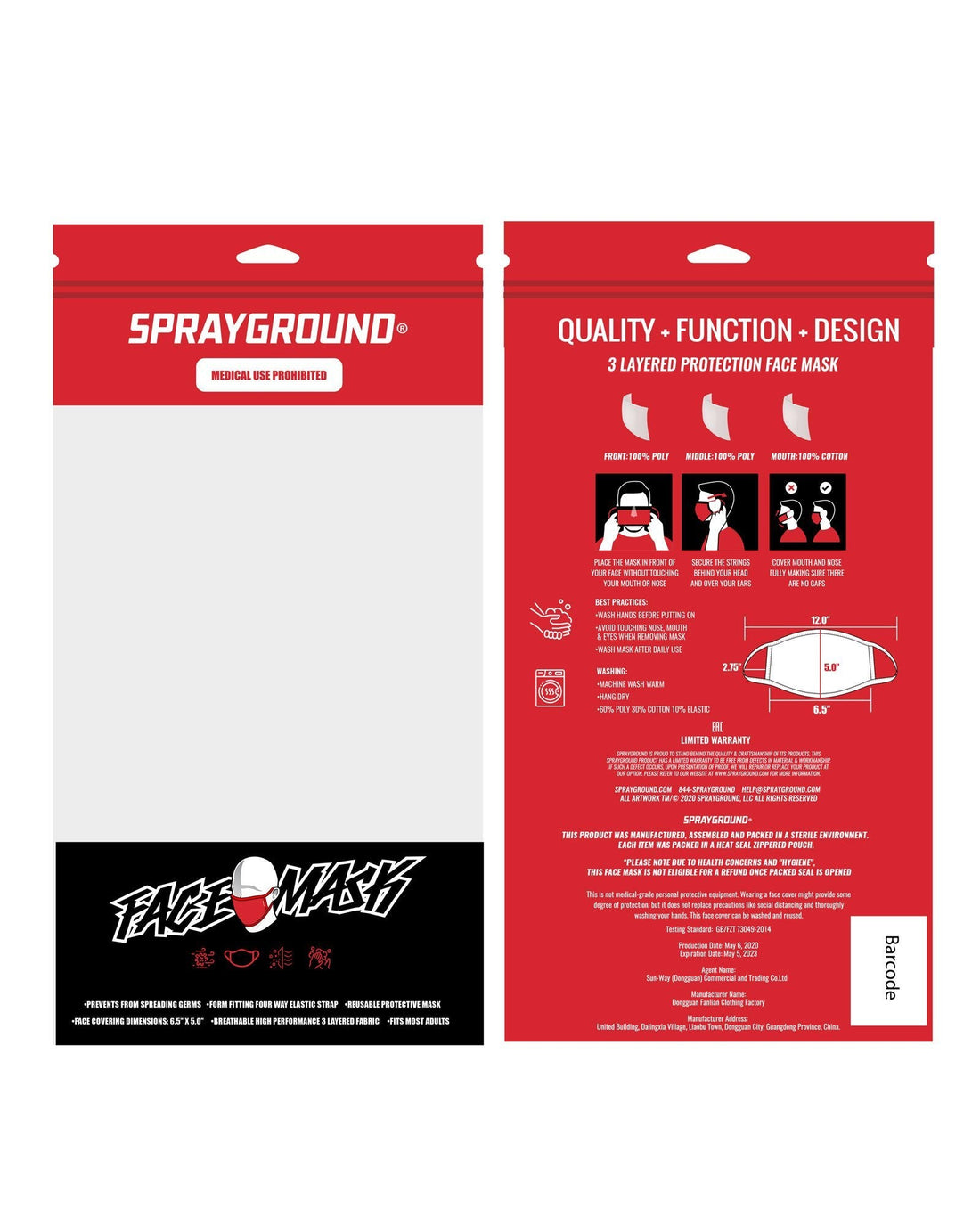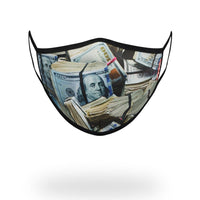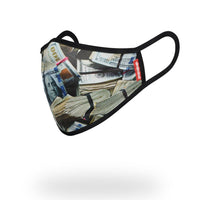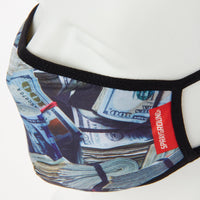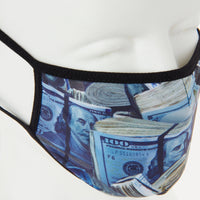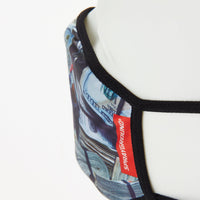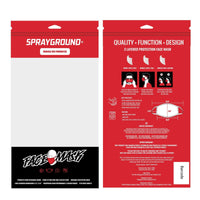 MONEY WHERE UR MOUTH IS FORM-FITTING MASK
LOWERS RISK OF SPREADING GERMS.
FORM FITTING FOUR WAY ELASTIC STRAP.
REUSABLE PROTECTIVE MASK.
FITS YOUNG & MOST ADULTS: THE MASK-FABRIC DIMENSIONS THAT COVER THE MOUTH AREA IS "6.5 x 5".
BREATHABLE HIGH PERFORMANCE FABRIC WITH 3 LAYERED CONSTRUCTION
TOP LAYER: 100% POLYESTER
MIDDLE LAYER 100% POLYESTER
BOTTOM LINING: 100% COTTON
EAR STRAPS: 90% NYLON 10% SPDX
 
WASHING:
HAND WASH BEFORE WEARING.
MACHINE WASH WARM.
HANG DRY.
 
BEST PRACTICES:
WASH HANDS BEFORE PUTTING ON.
AVOID TOUCHING NOSE, MOUTH & EYES WHEN REMOVING MASK.
WASH MASK AFTER DAILY USE.

DIRECTIONS:
1. PLACE THE MASK IN FRONT OF YOUR FACE WITHOUT TOUCHING YOUR NOSE OR MOUTH
2. SECURE THE ELASTIC LOOPS OVER YOUR EARS
3. COVER MOUTH & NOSE FULLY MAKING SURE THERE ARE NO GAPS
 
THIS PRODUCT WAS MANUFACTURED, ASSEMBLED & PACKED IN A SANITARY ENVIRONMENT.
EACH ITEM IS PACKED IN A HEAT SEALED ZIPPERED POUCH.
 
THIS PRODUCT IS NOT MEDICAL GRADE PROTECTIVE EQUIPMENT. 
WEARING A FACE MASK MIGHT PROVIDE SOME DEGREE OF PROTECTION, BUT DOES NOT REPLACE PRECAUTIONS LIKE SOCIAL DISTANCING AND THOROUGHLY WASHING HANDS. THIS PRODUCT IS NOT PROVEN OR TESTED TO BLOCK CORONAVIRUS / COVID-19.
 
*ALL SALES FINAL. ITEM CAN NOT BE RETURNED. 
THIS ITEM FALLS UNDER THE CATEGORY OF "HYGIENE" AND DUE TO HEALTH CONCERNS, THIS FACE MASK IS NOT ELIGIBLE FOR A REFUND.