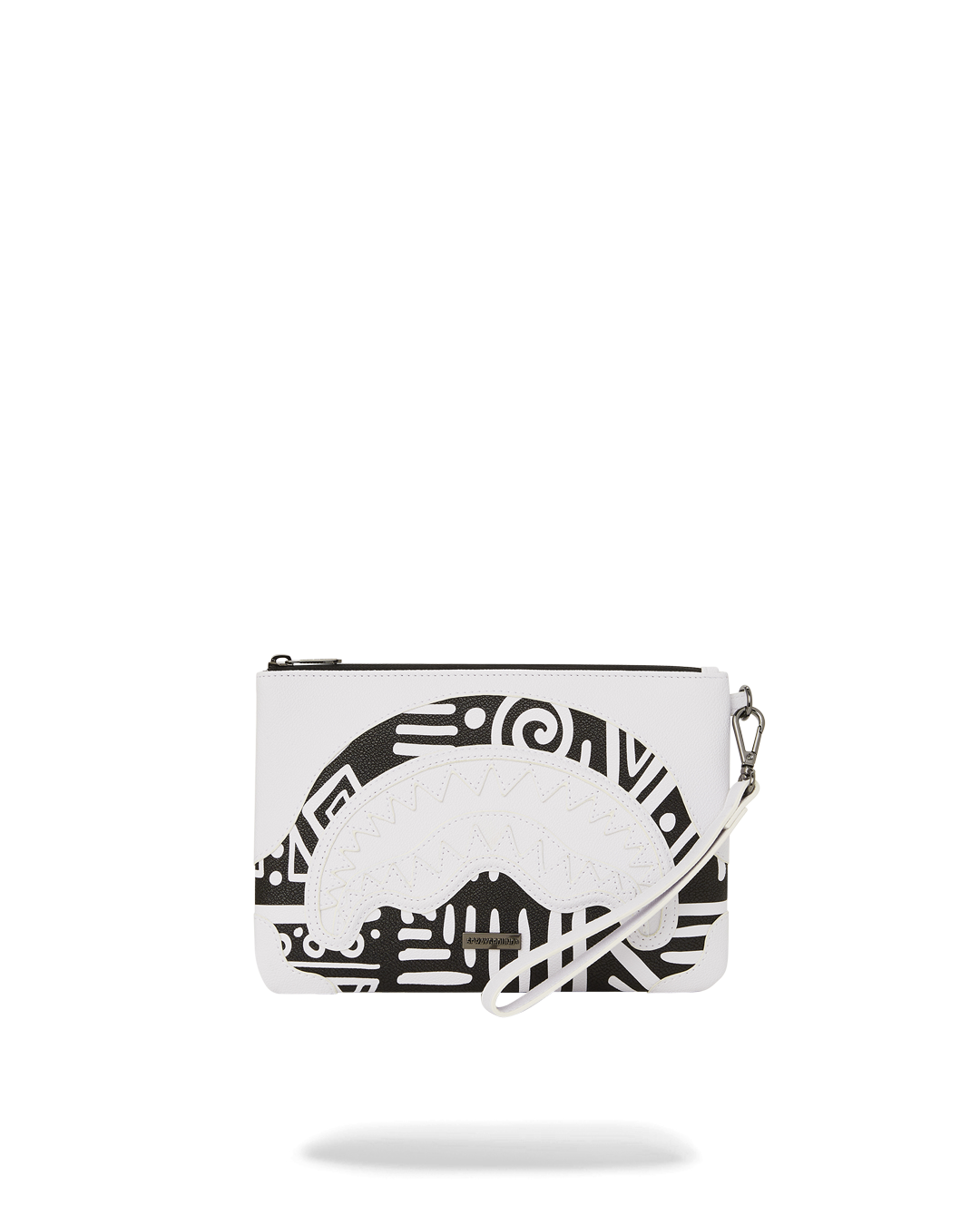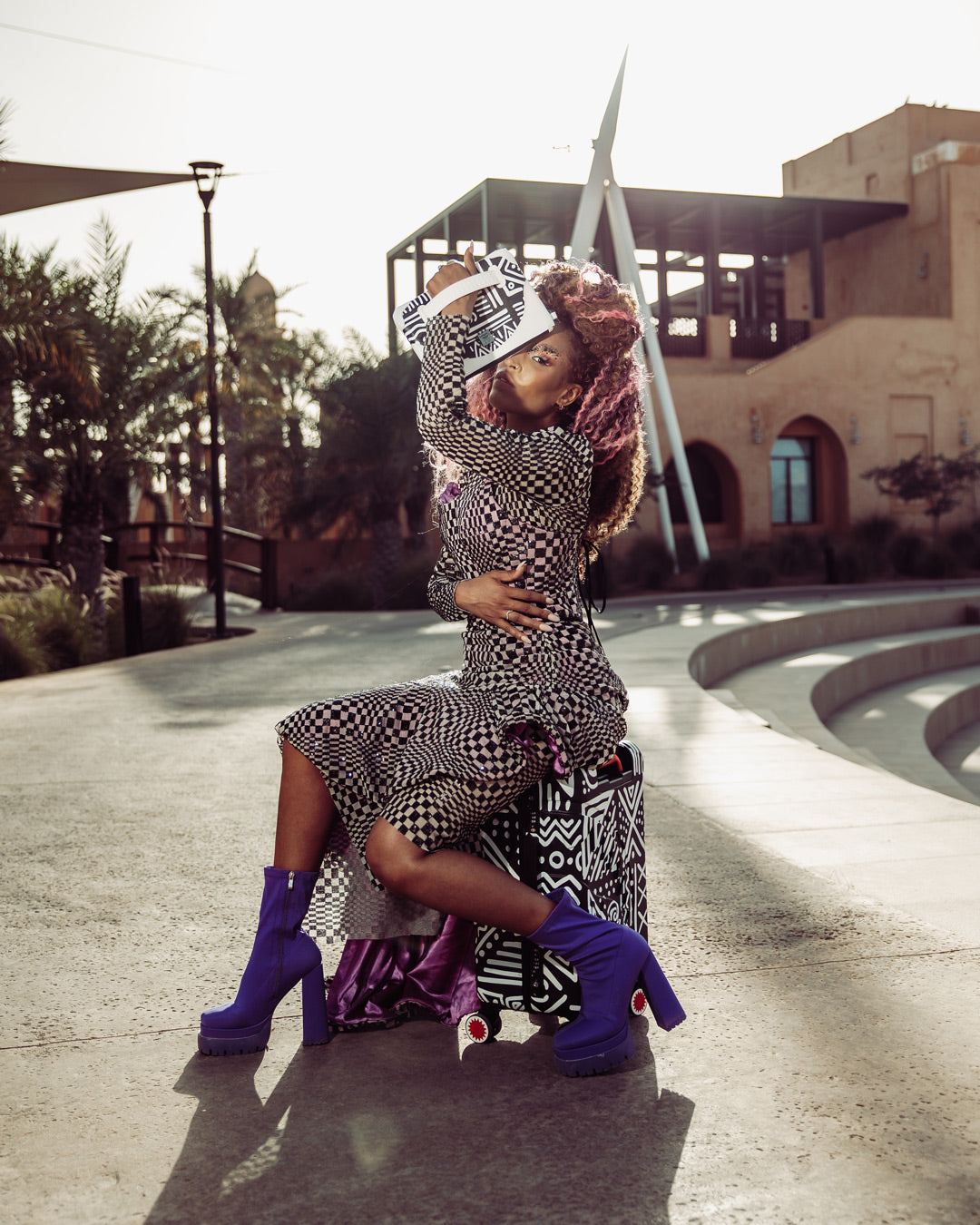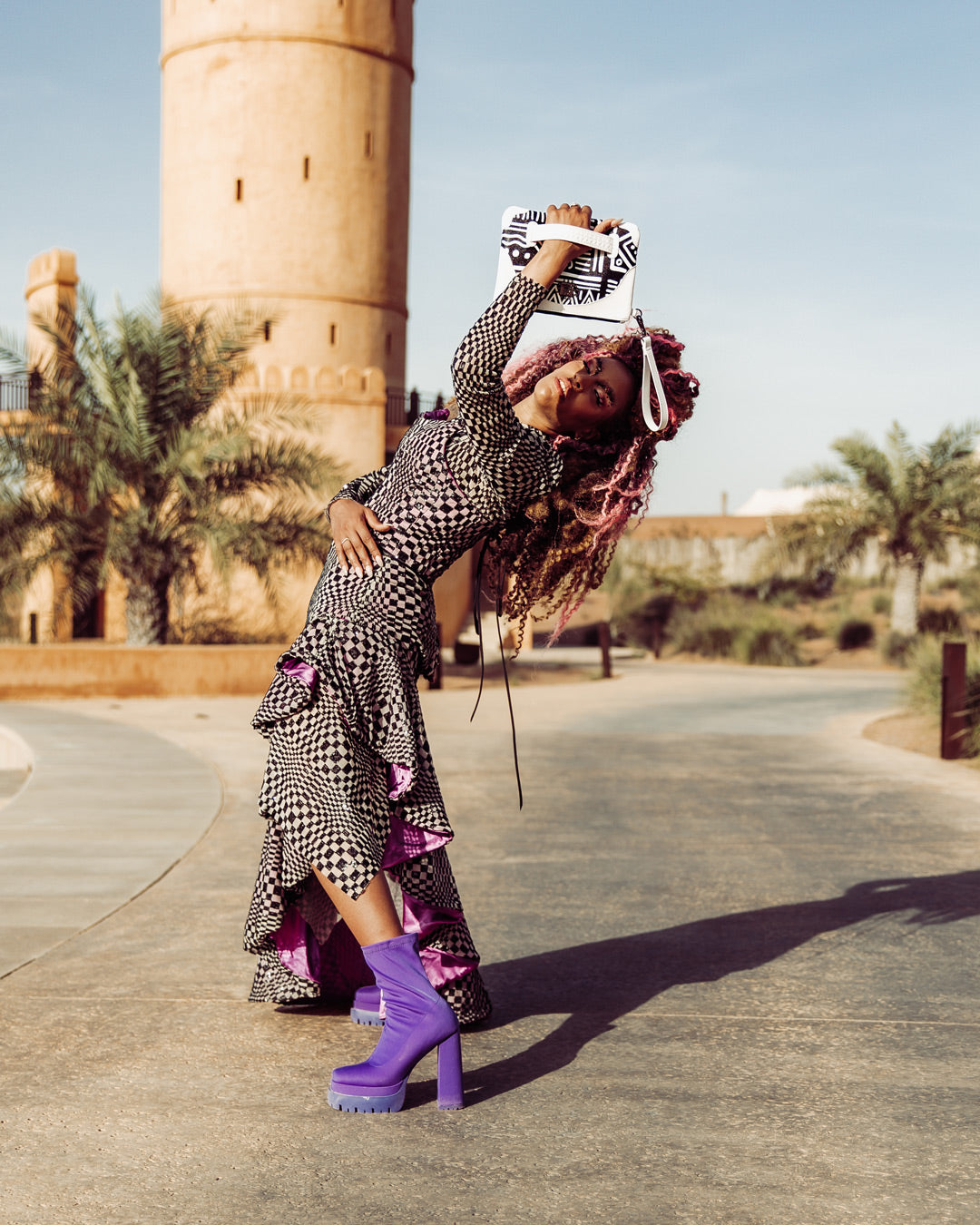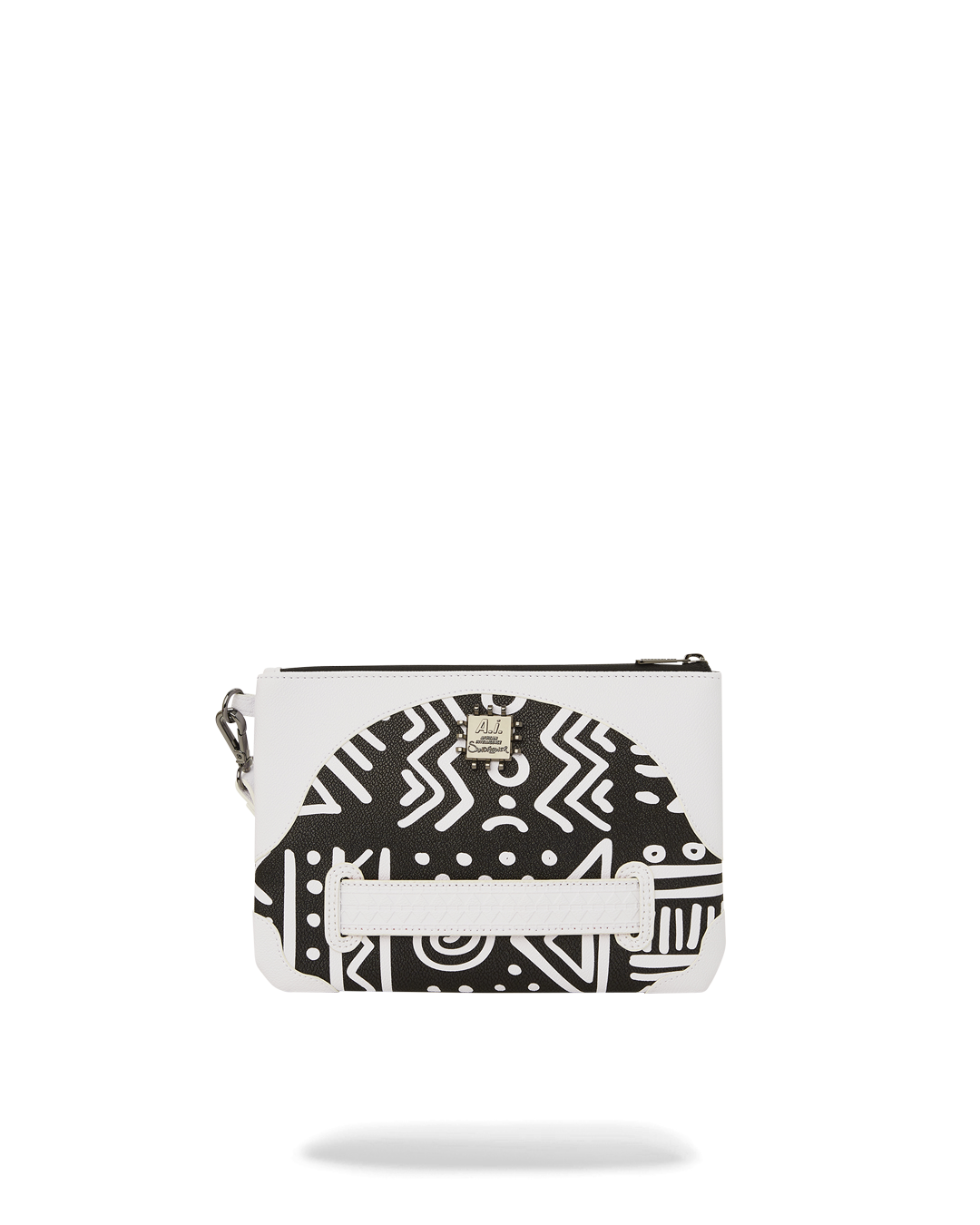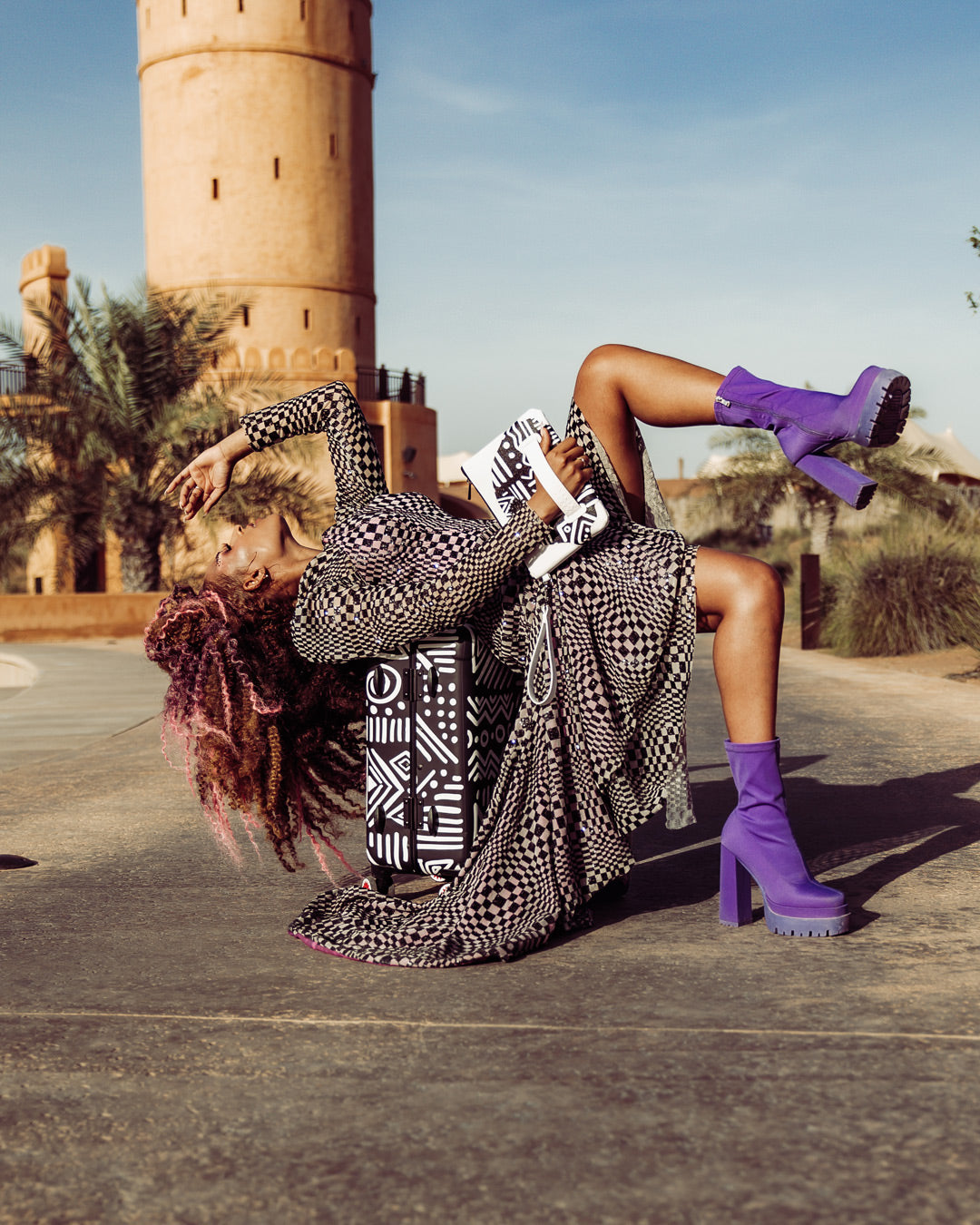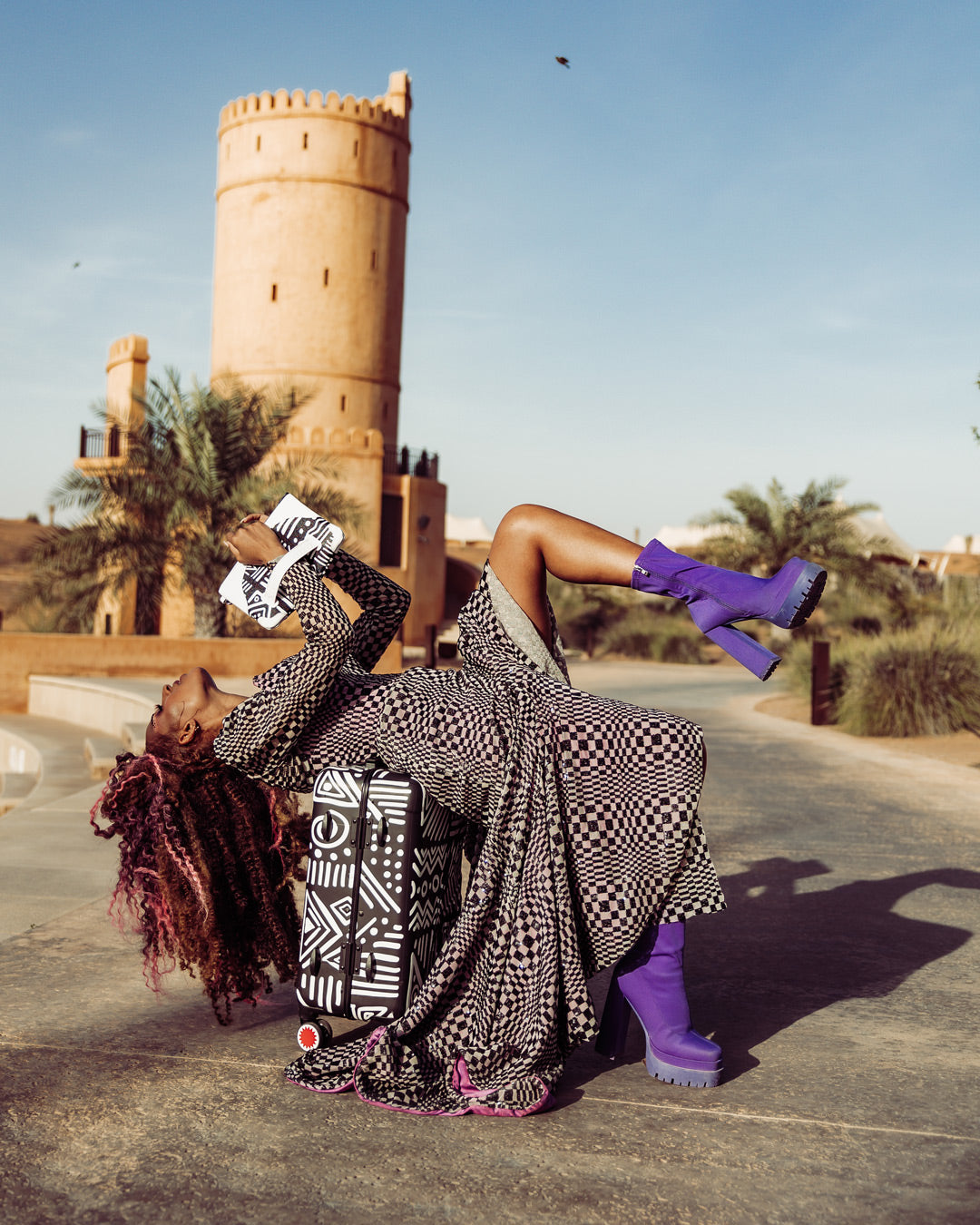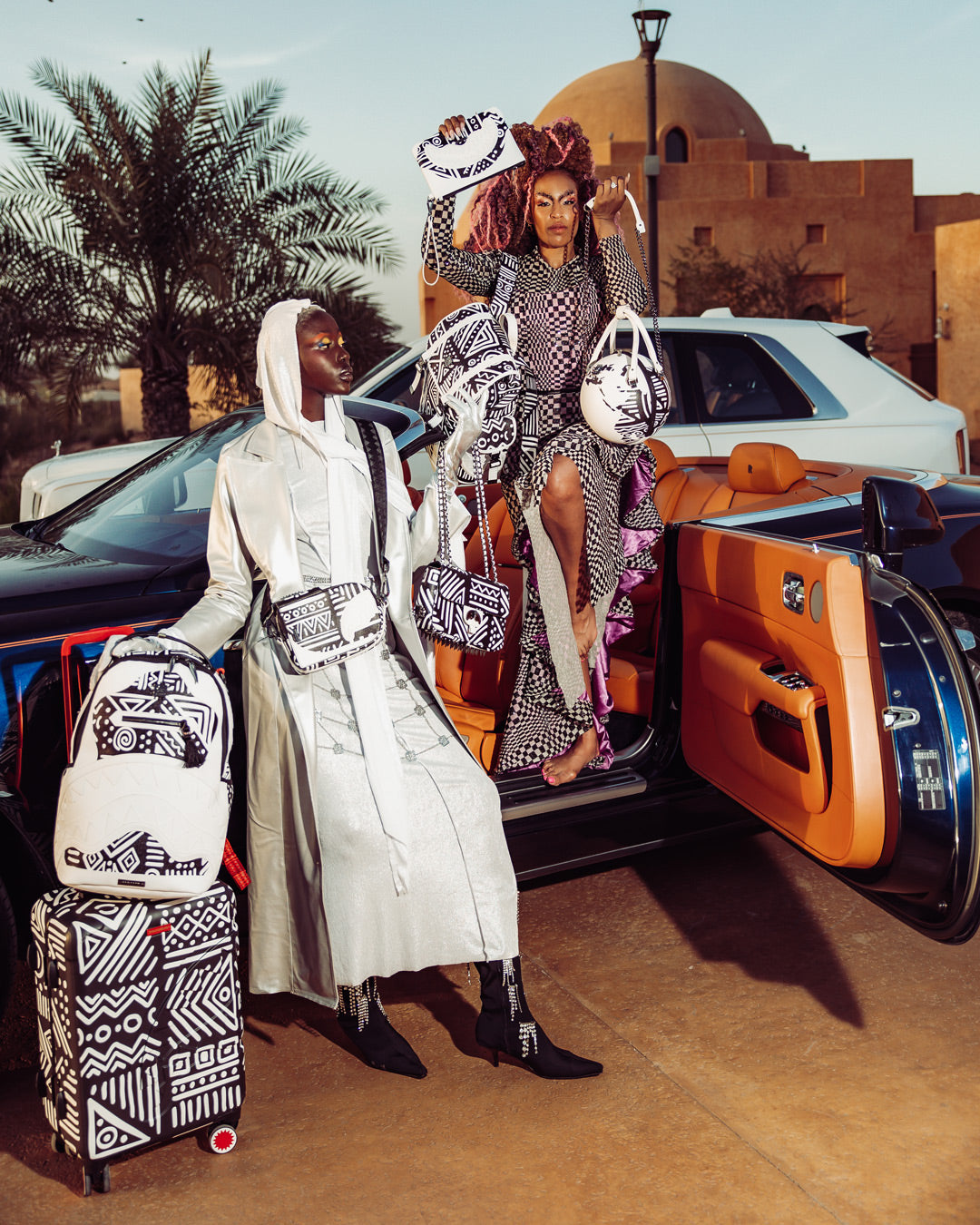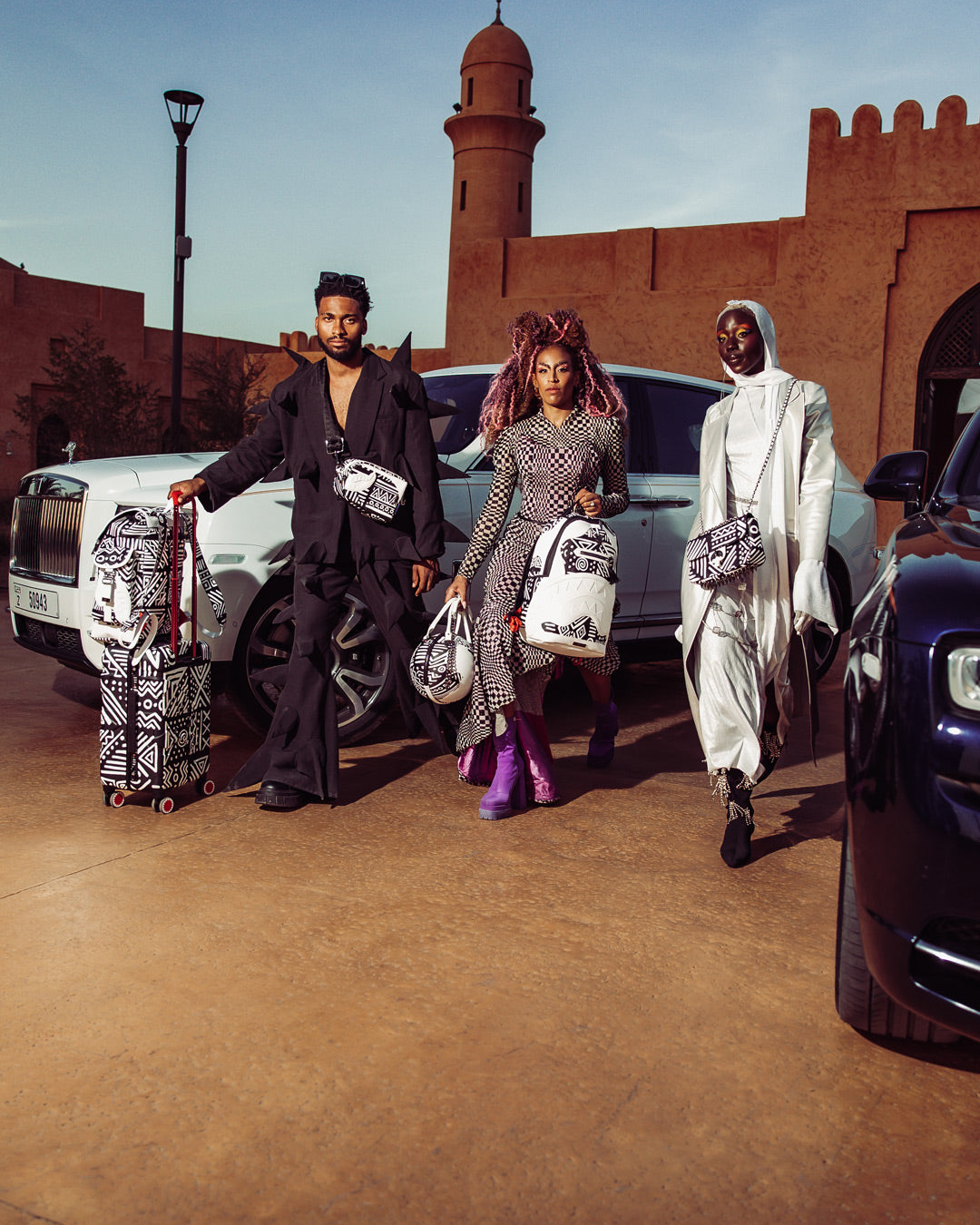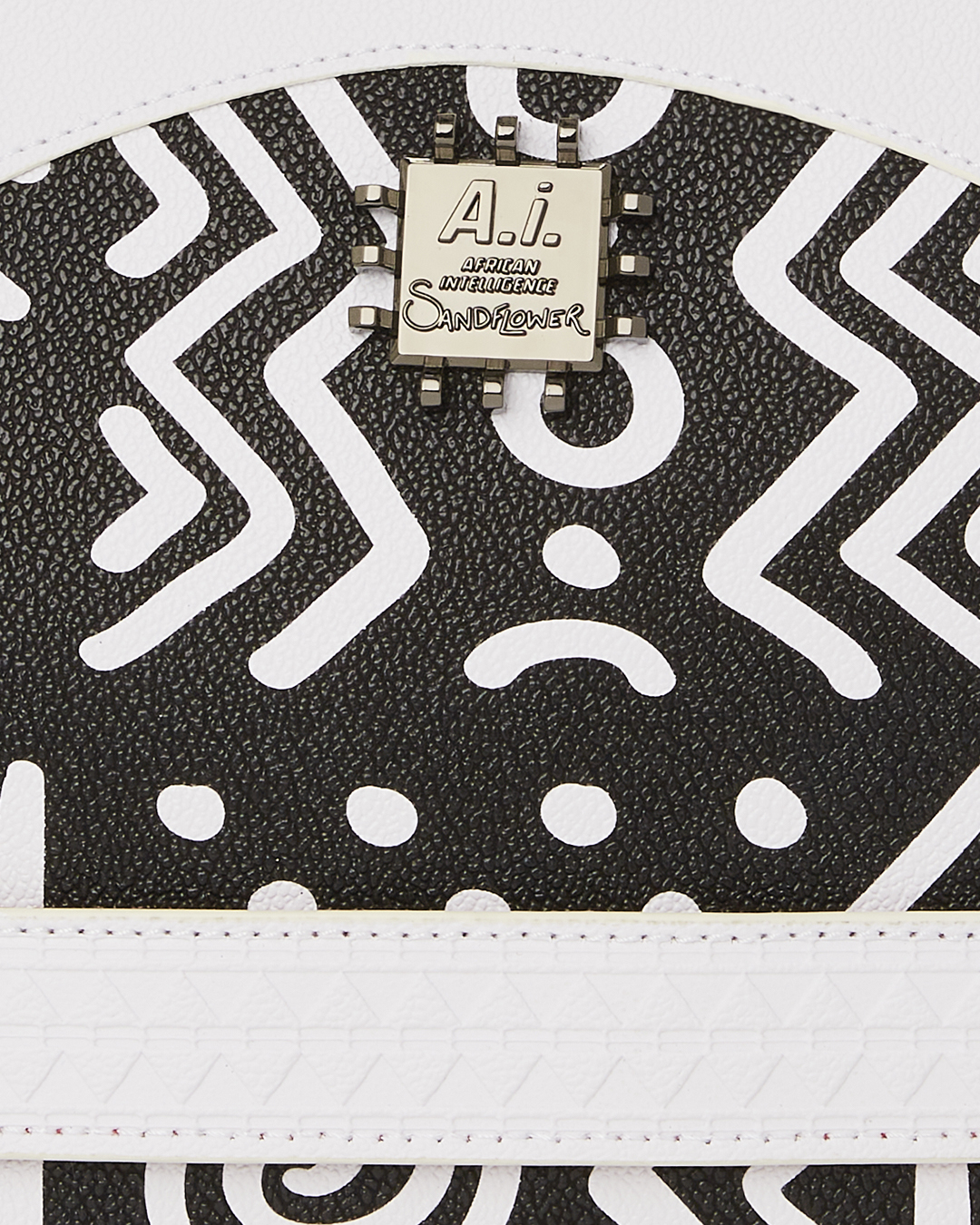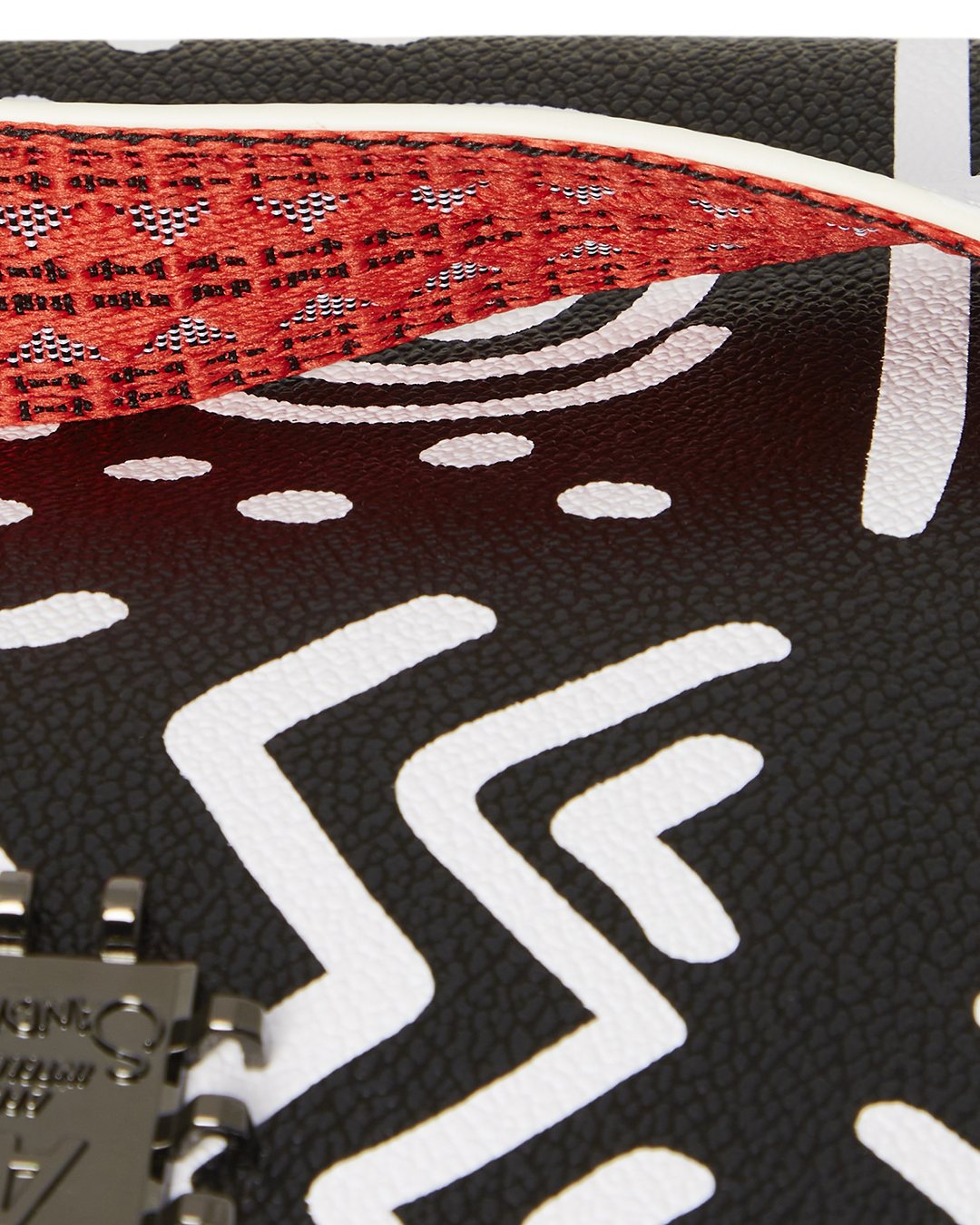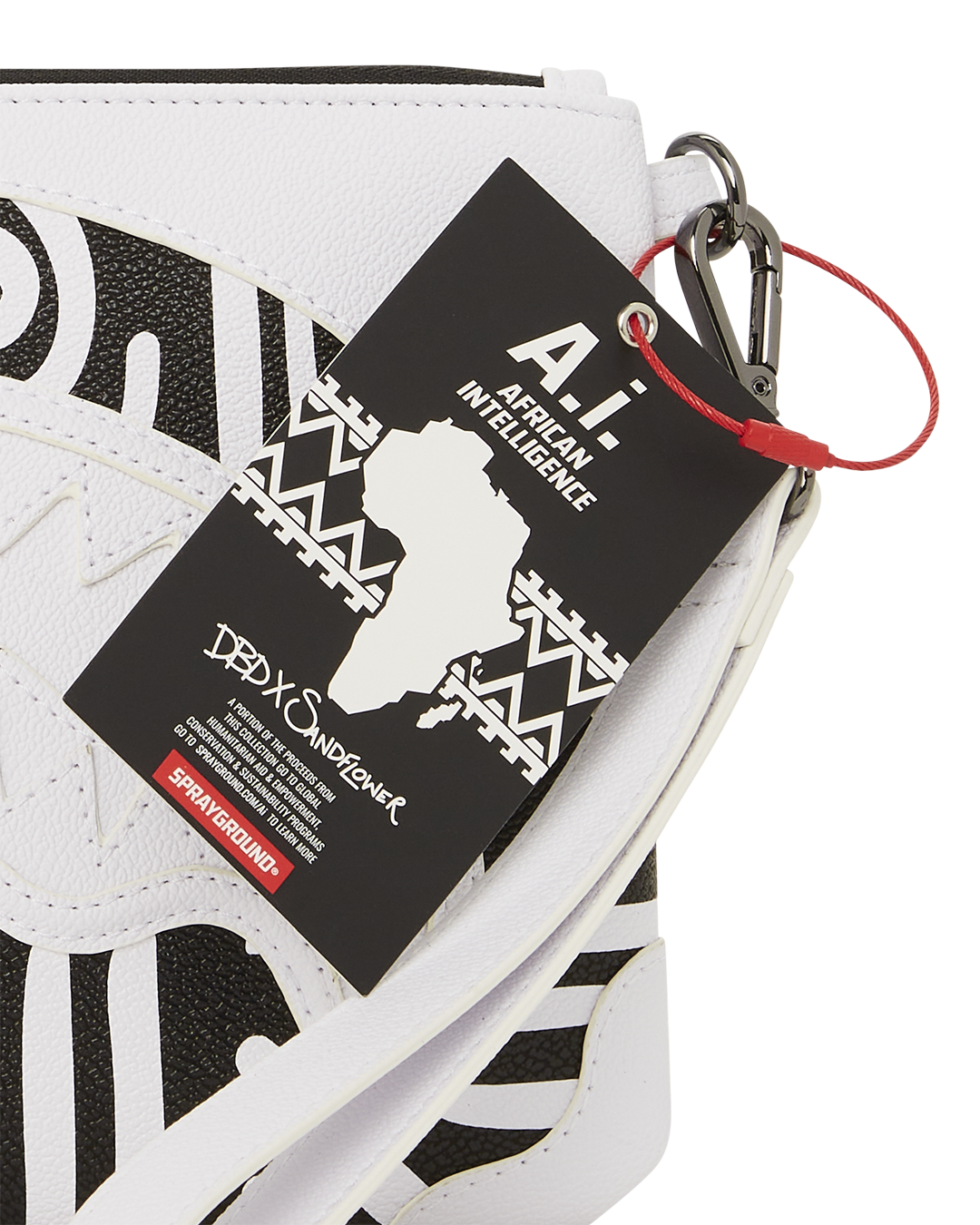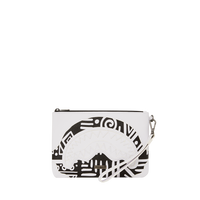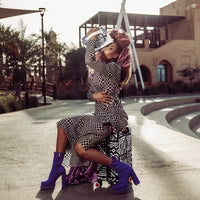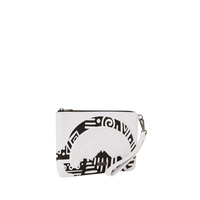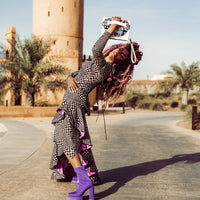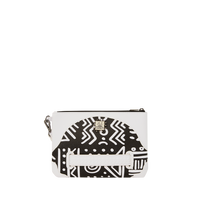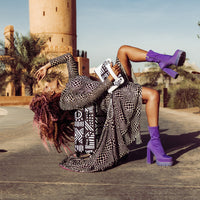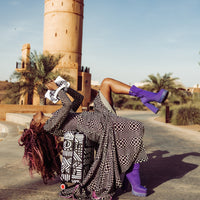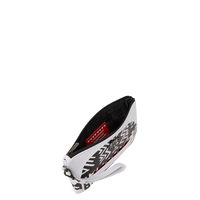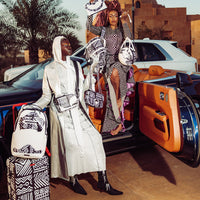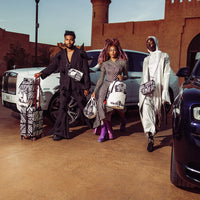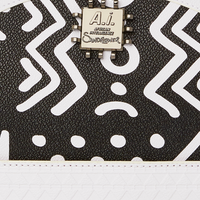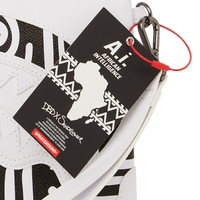 A.I.8 AFRICAN INTELLIGENCE - ORIGIN STORY CROSSOVER CLUTCH
AFRICAN INTELLIGENCE A.i. SANDFLOWER X SPRAYGROUND COLLABORATION.
A Portion of the Proceeds from this Collaboration will go to Global Humanitarian Aid and Conservation Programs
Custom Ai black and white print with white cuts & sewn details
Accented with exclusive Ai red webbing and gunmetal hardware.
100% FAUX LEATHER
Convertible Clutch "Pouchette"
Pouch with removable wristlet strap, Handle on front panel, Zip Closure, secret stash pocket on side seam
1 interior pocket
7" X 10" X 0.25"