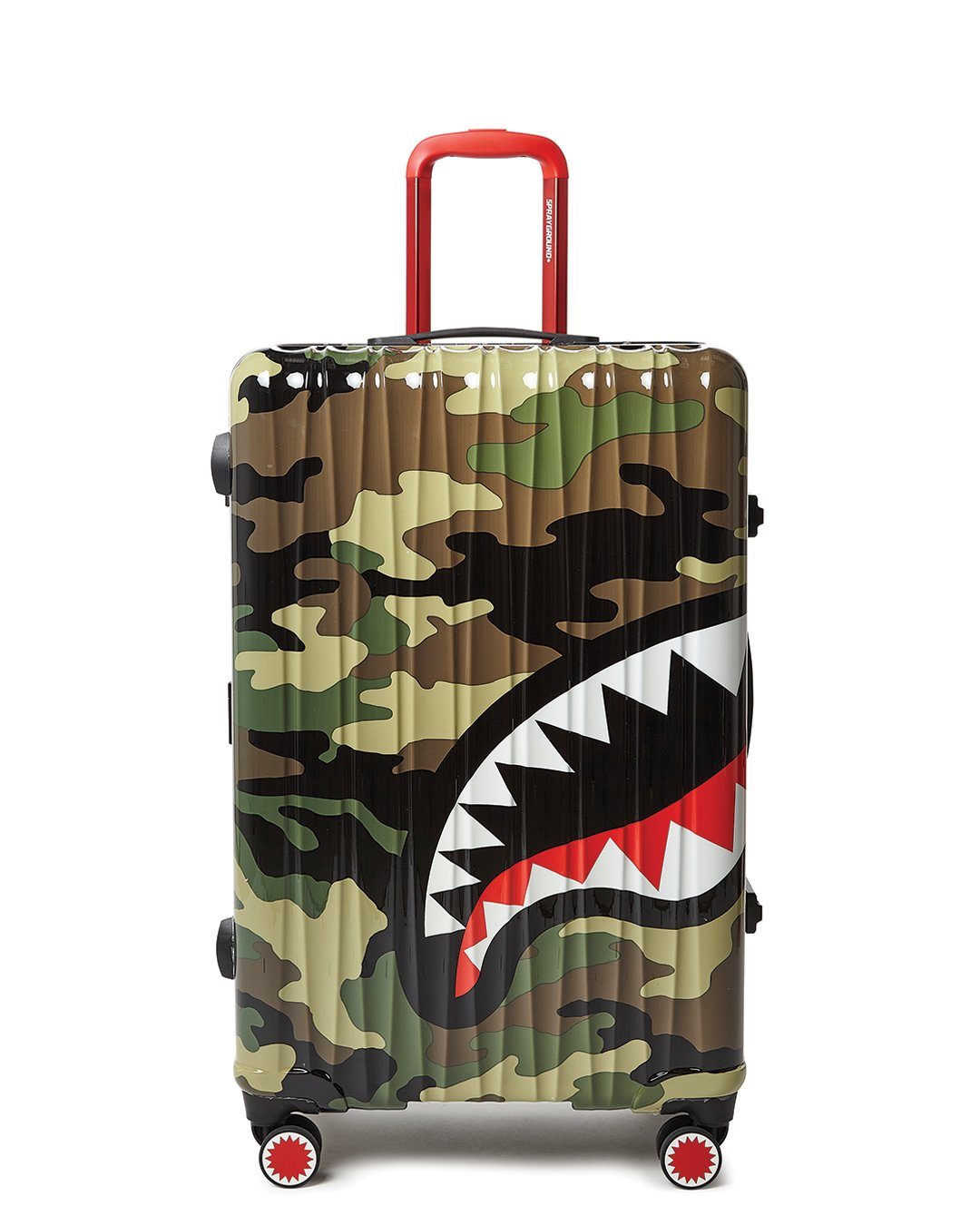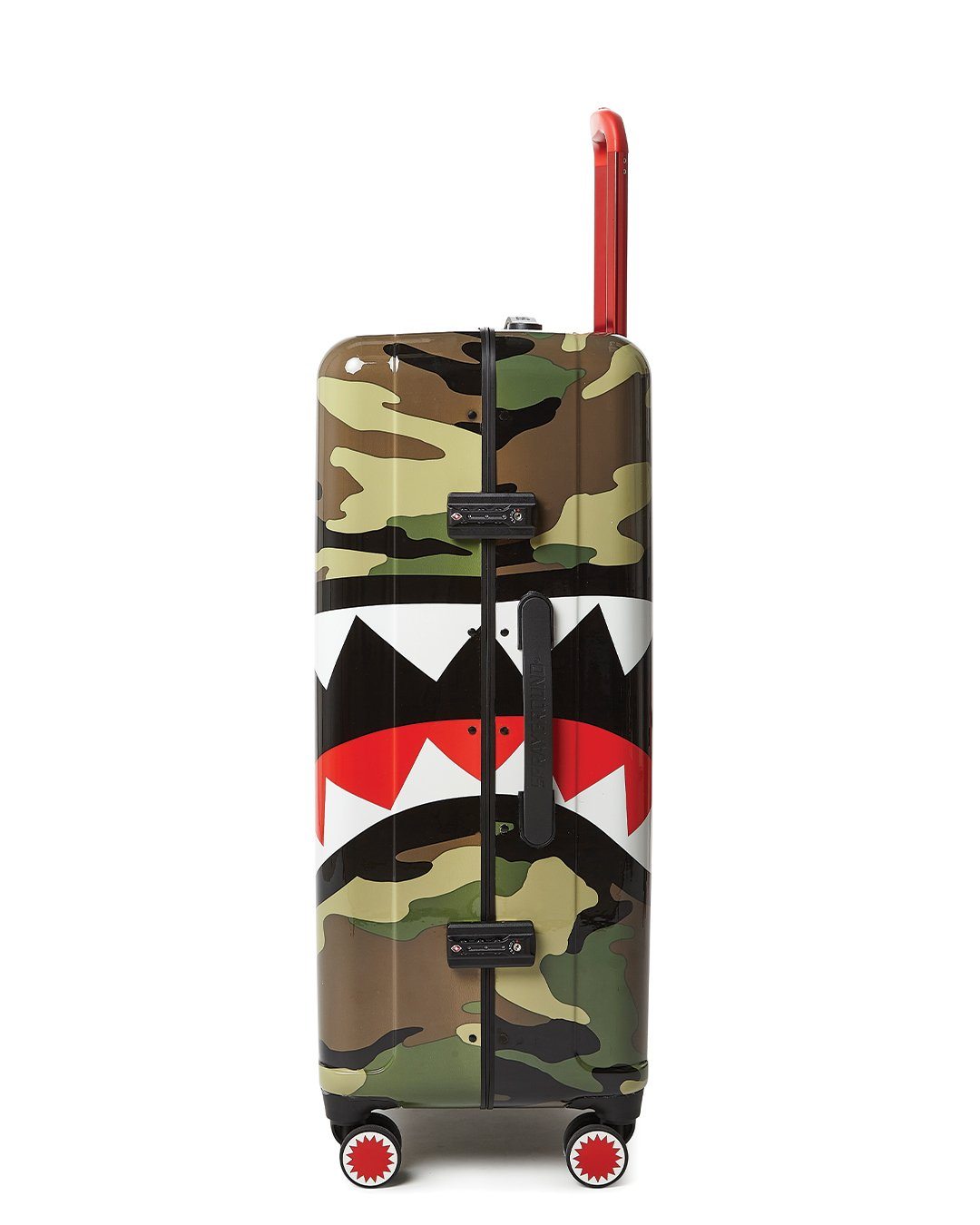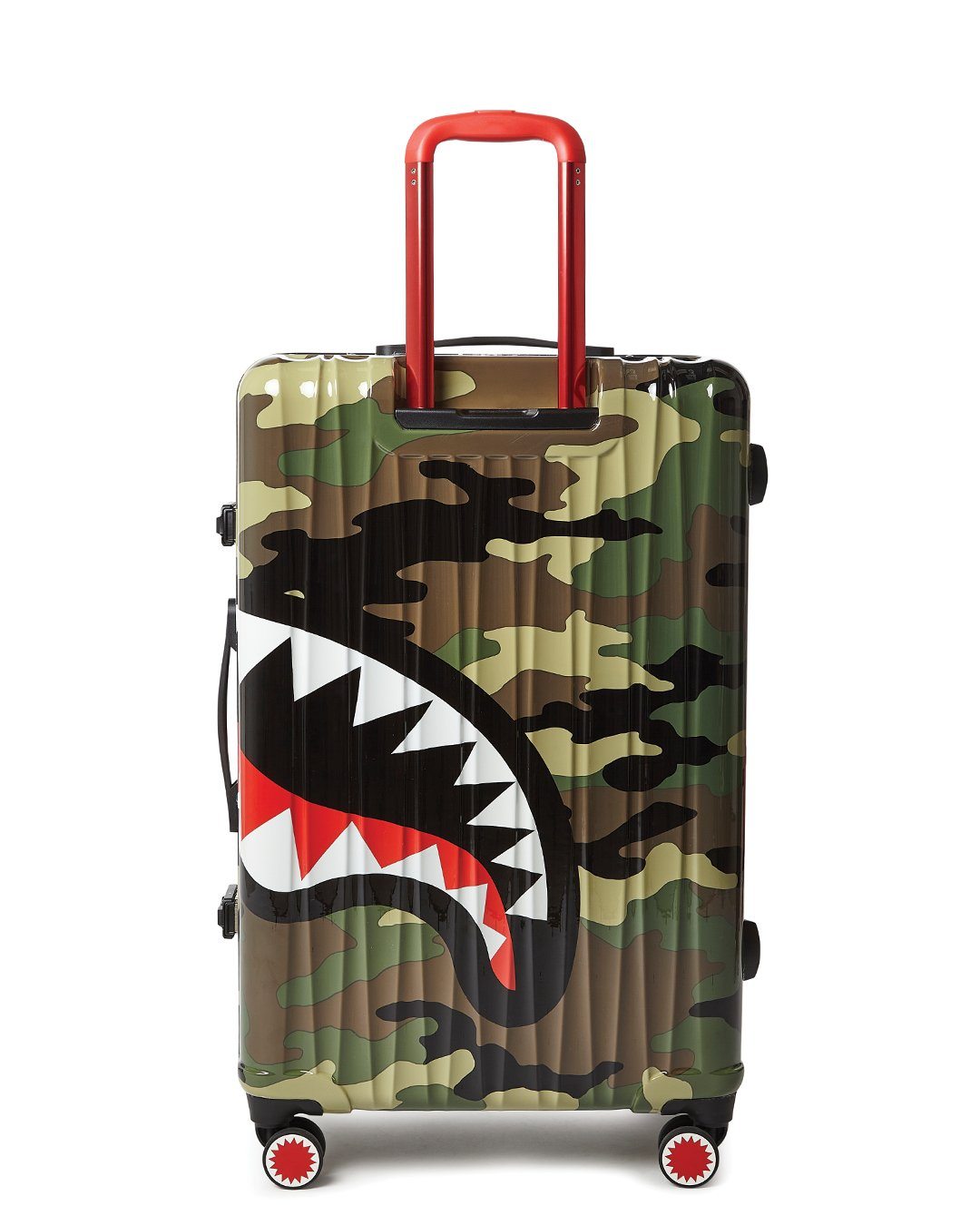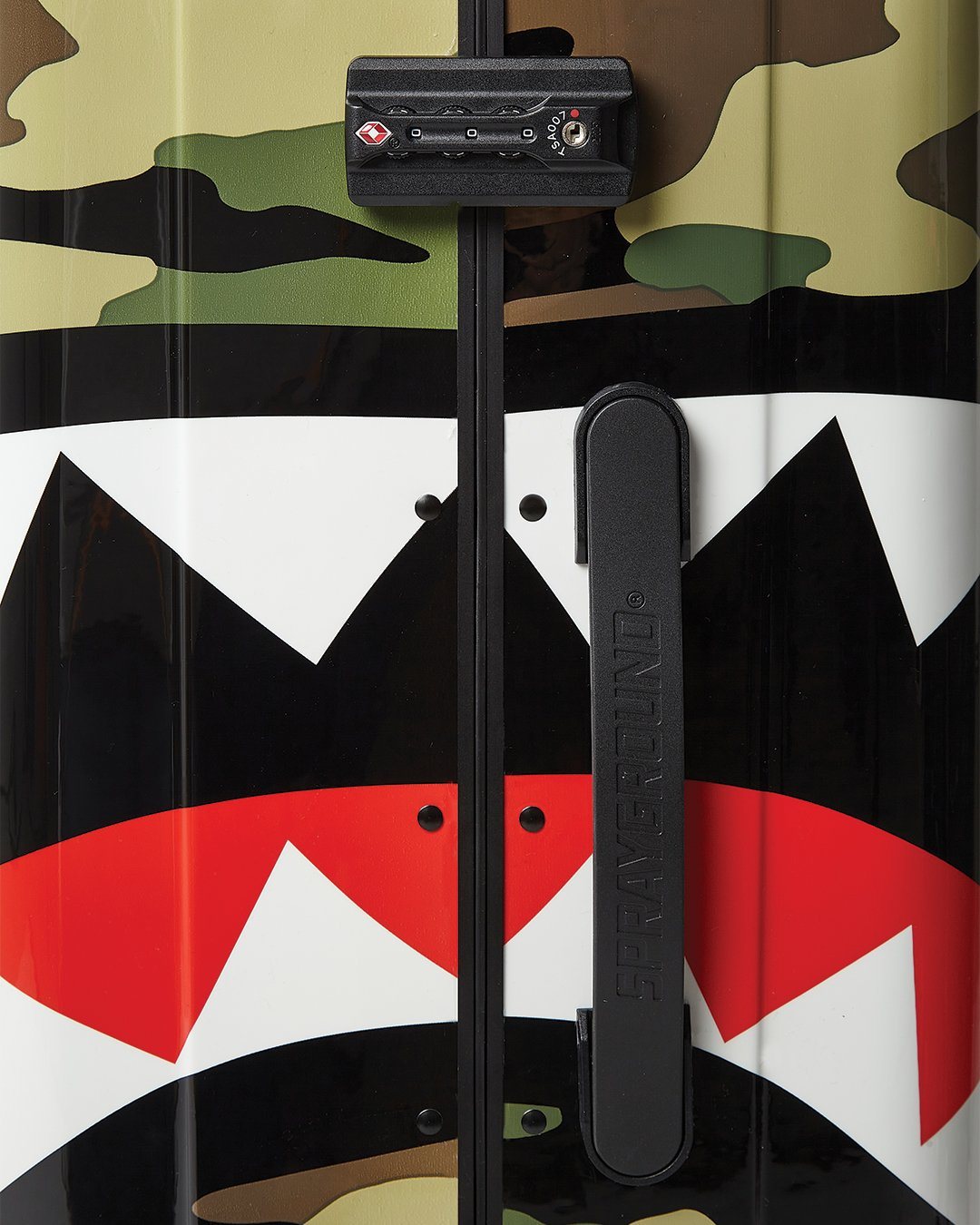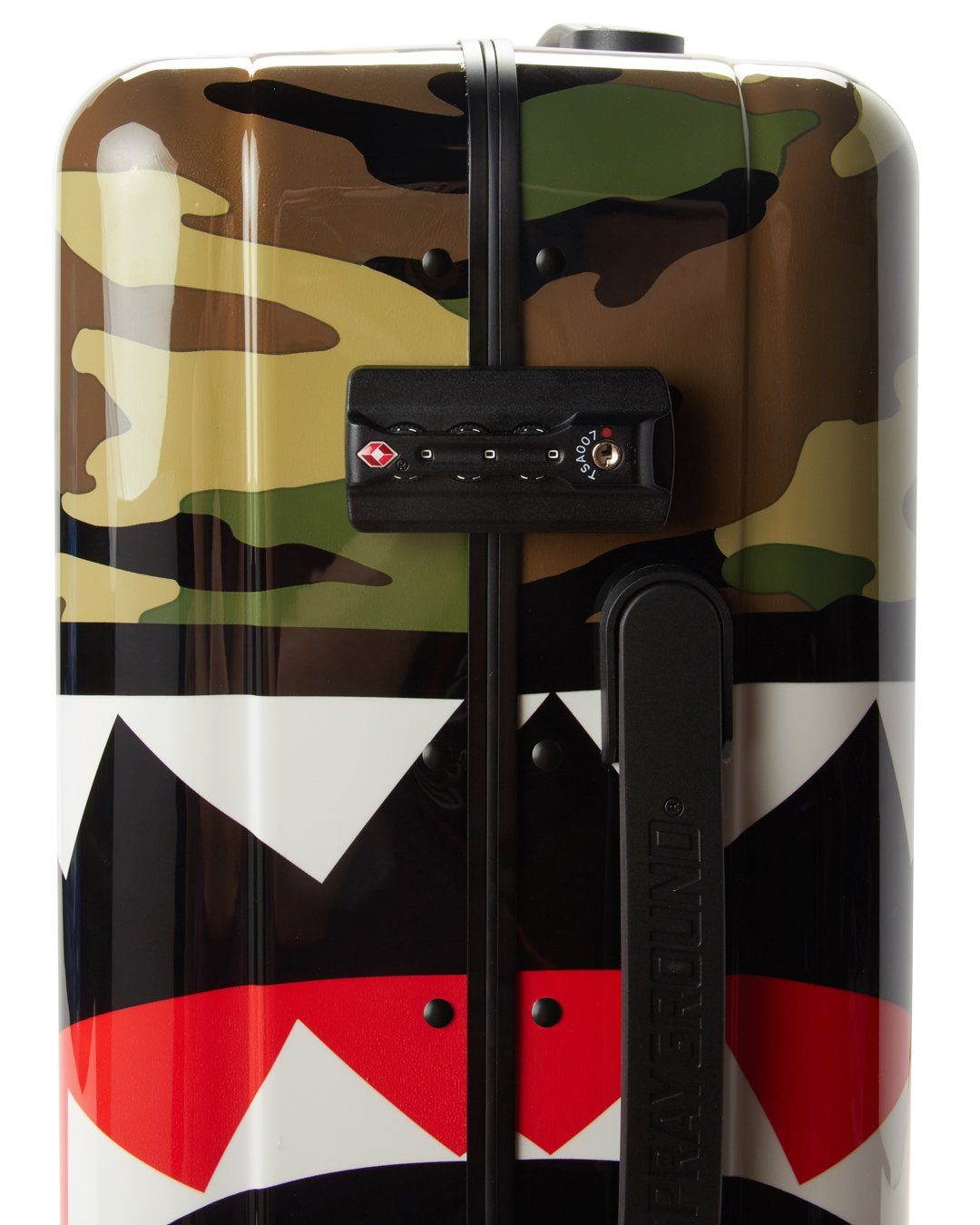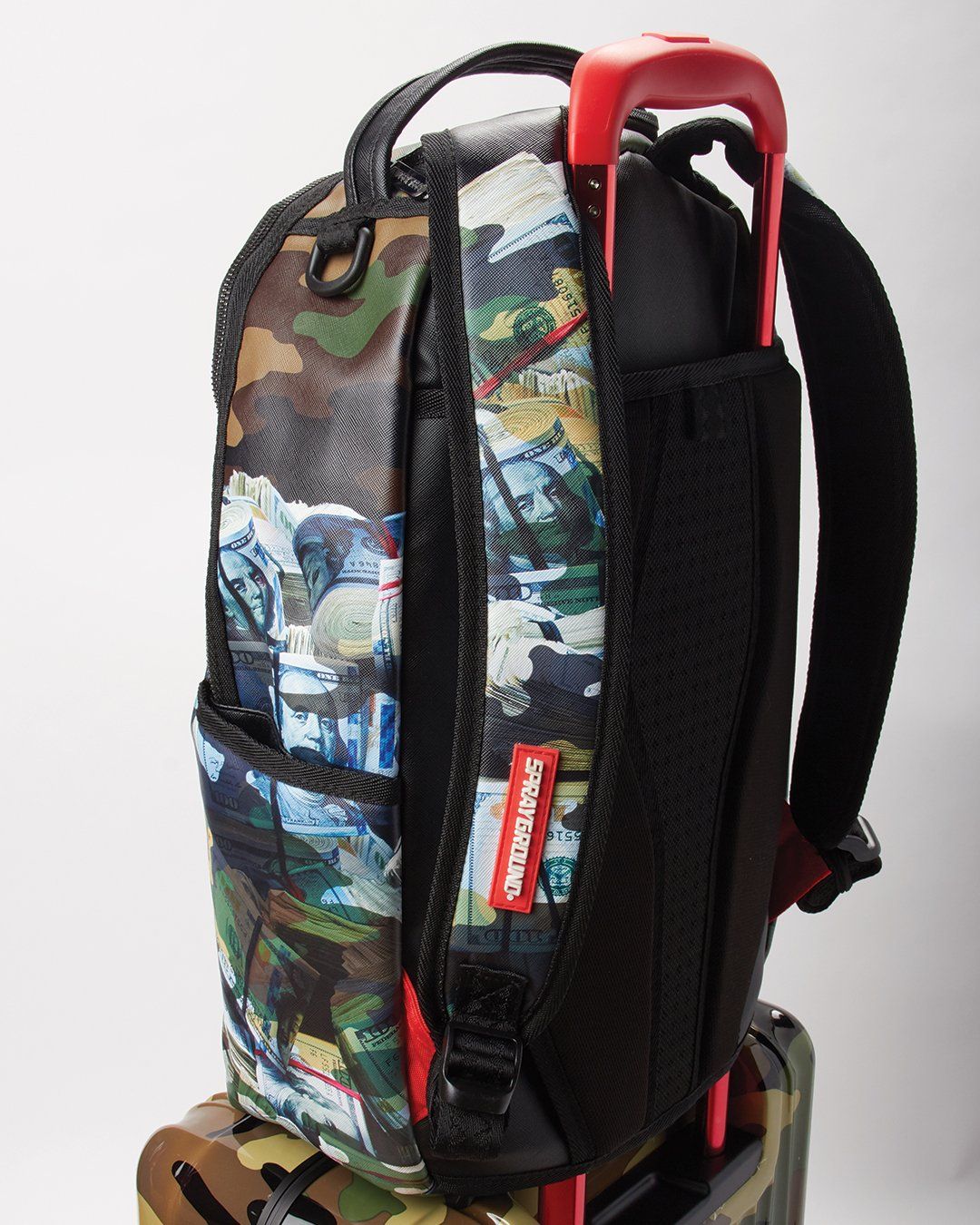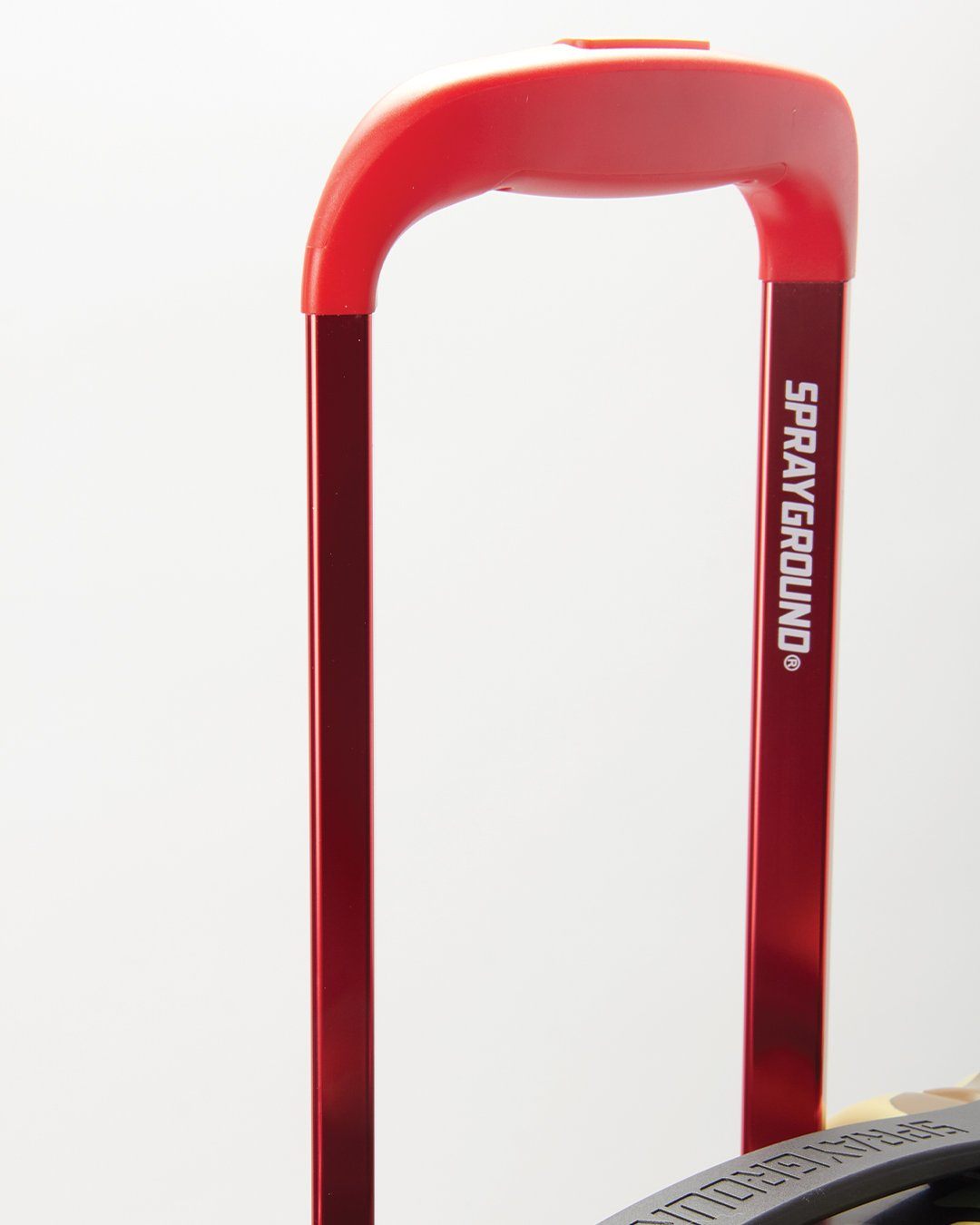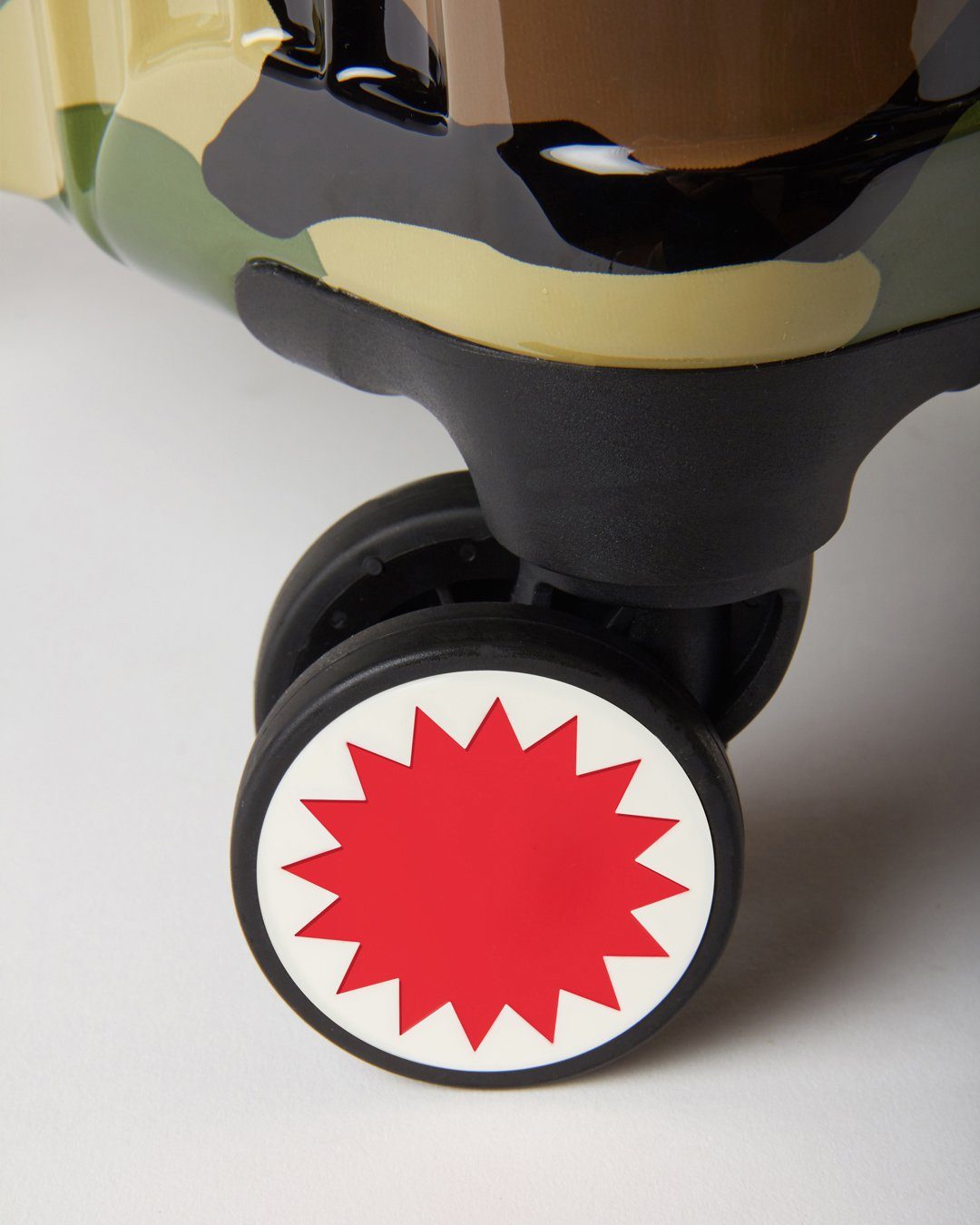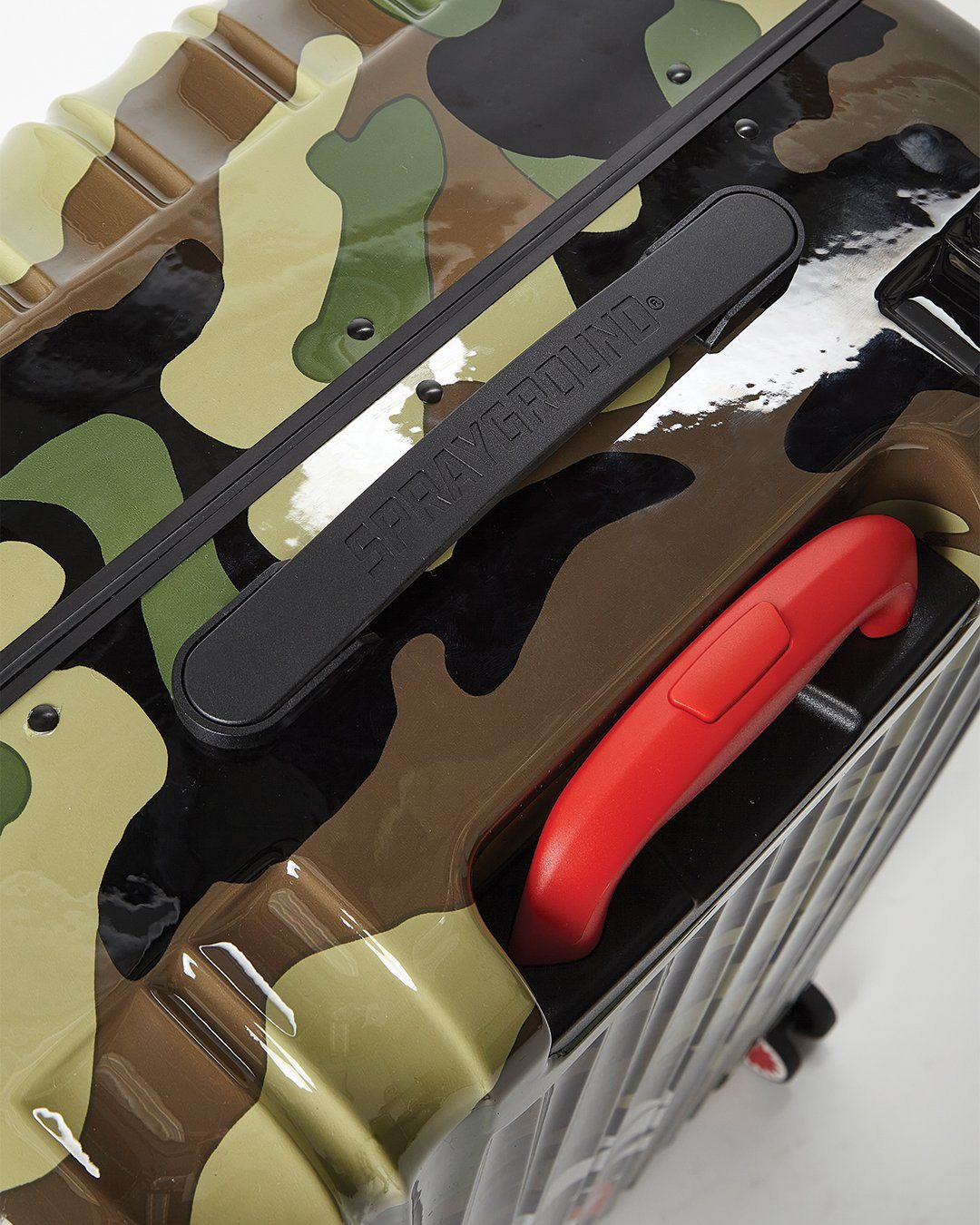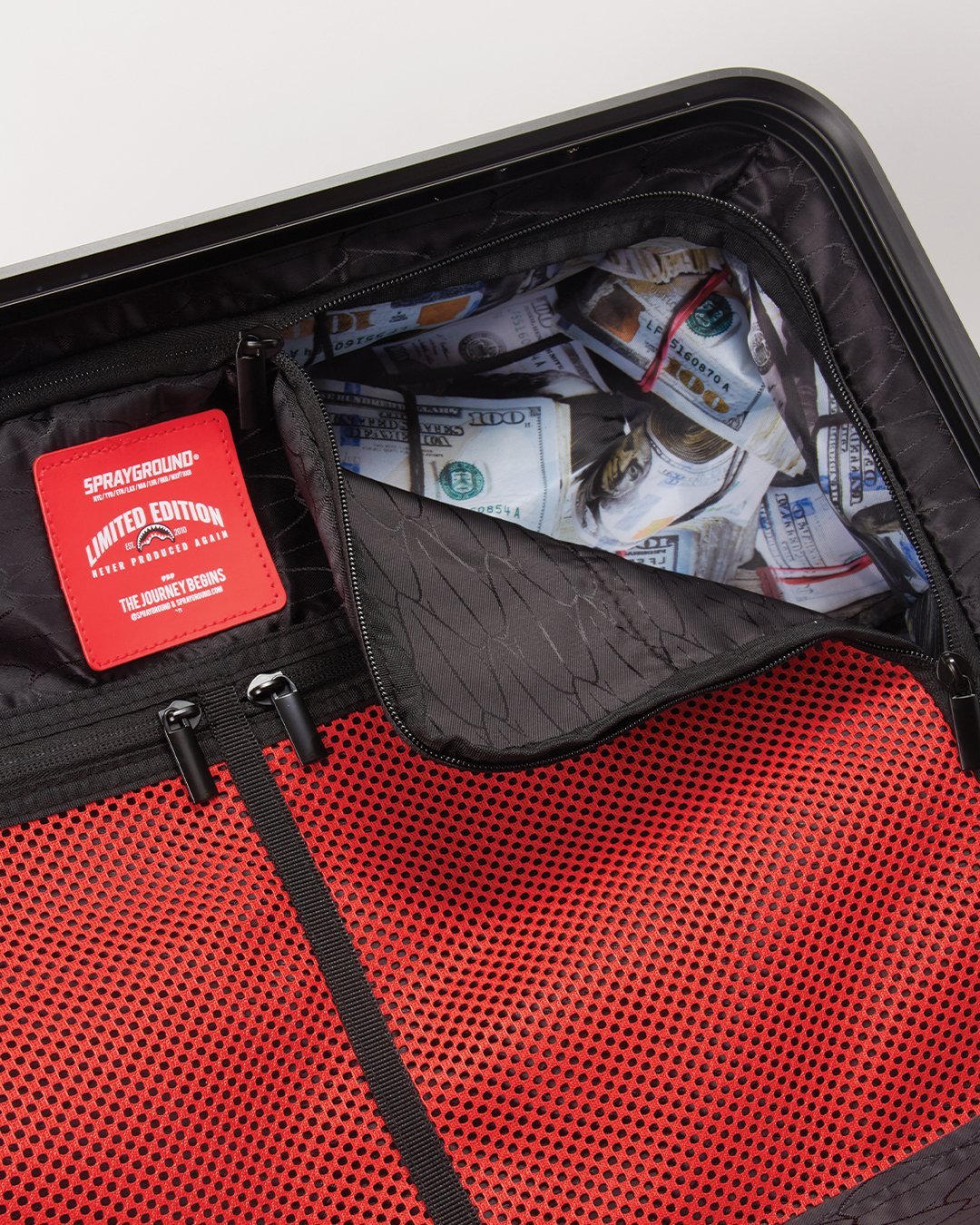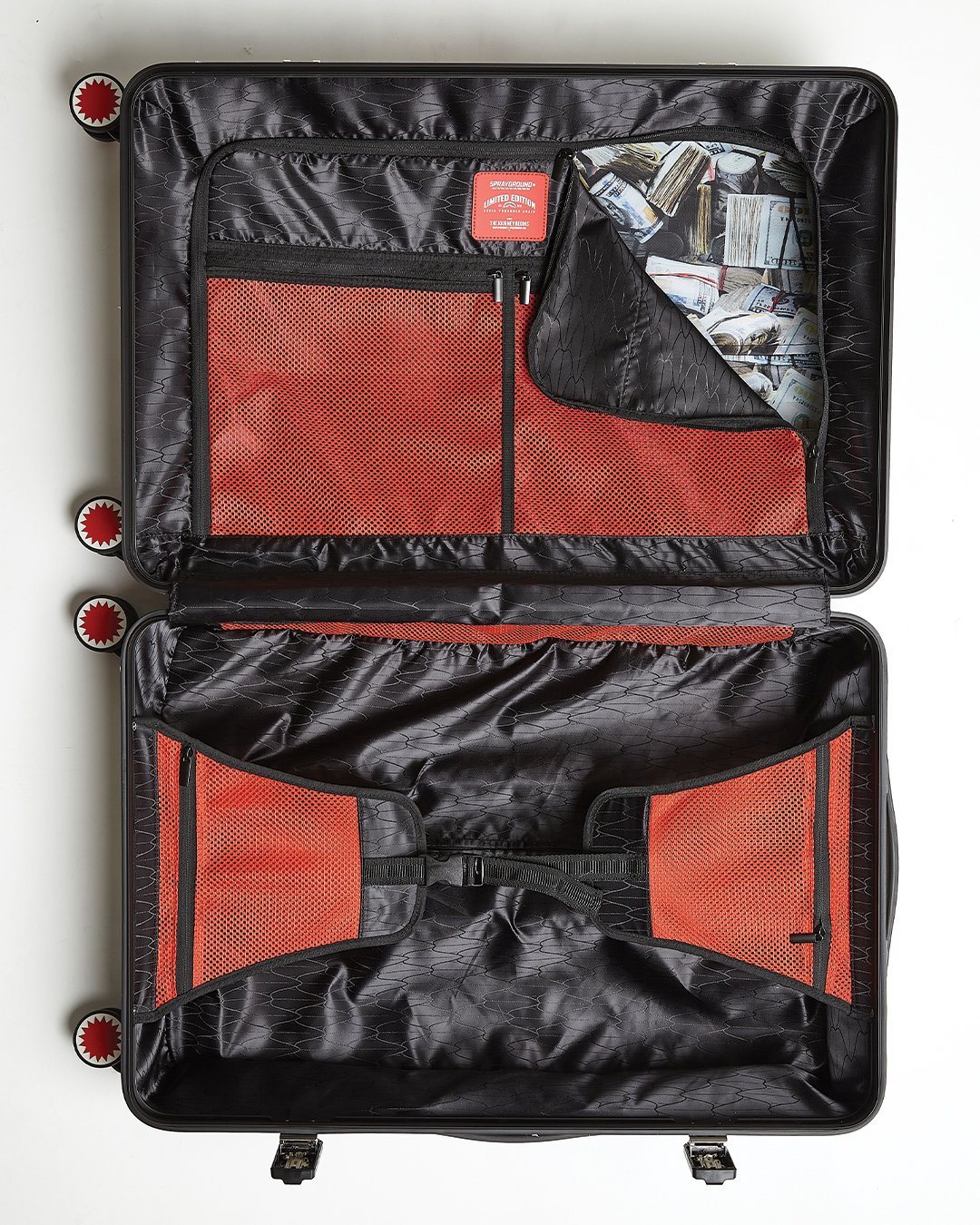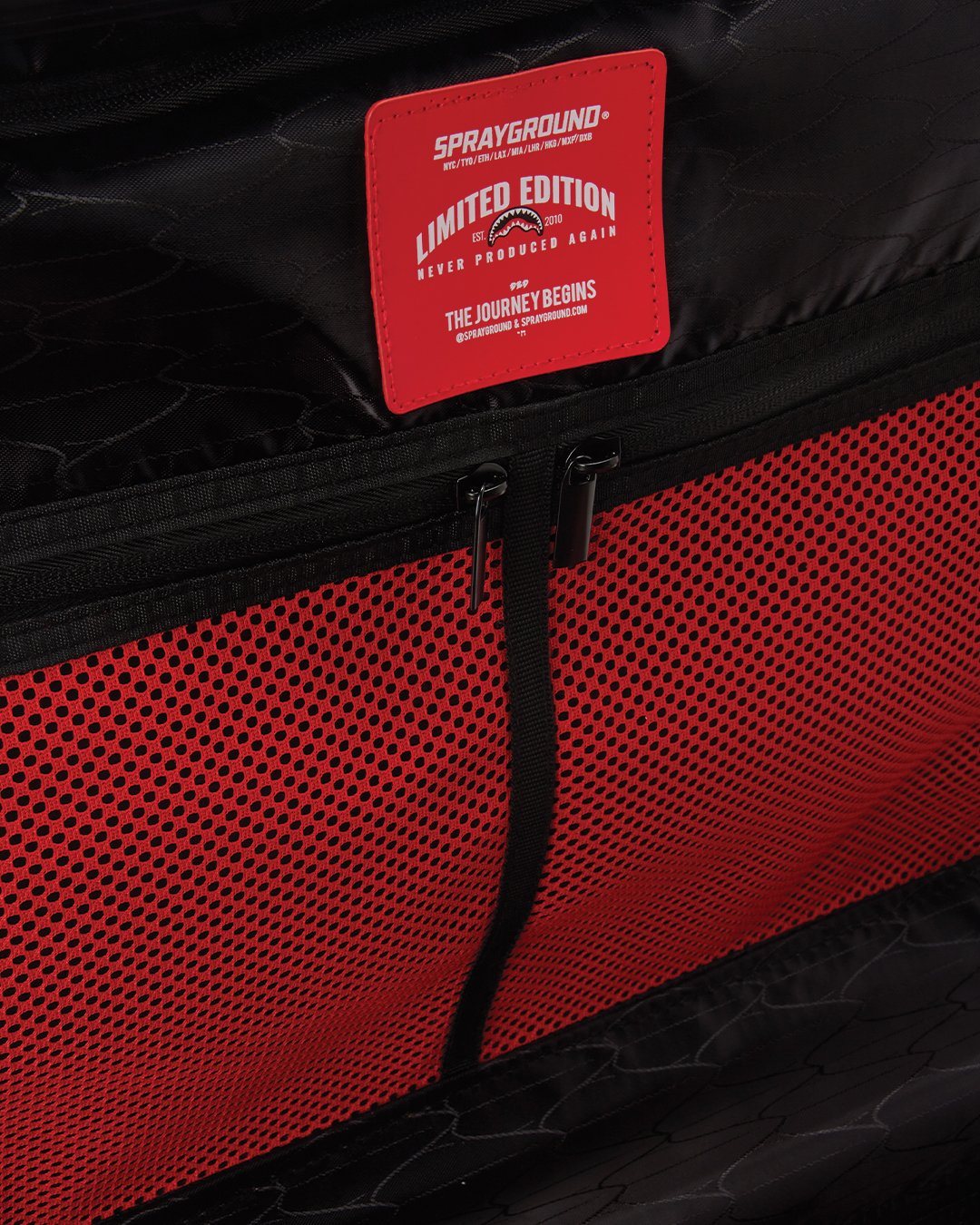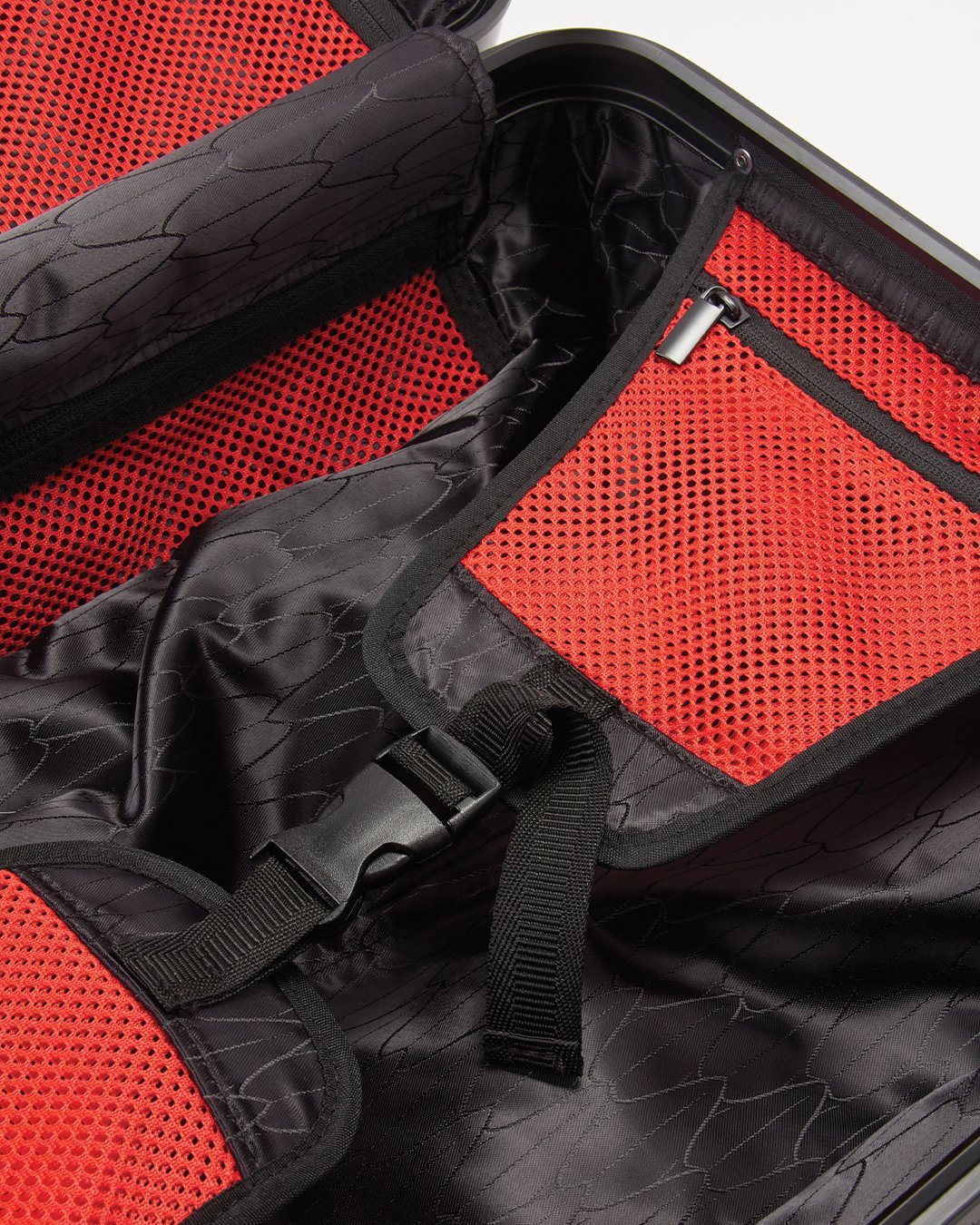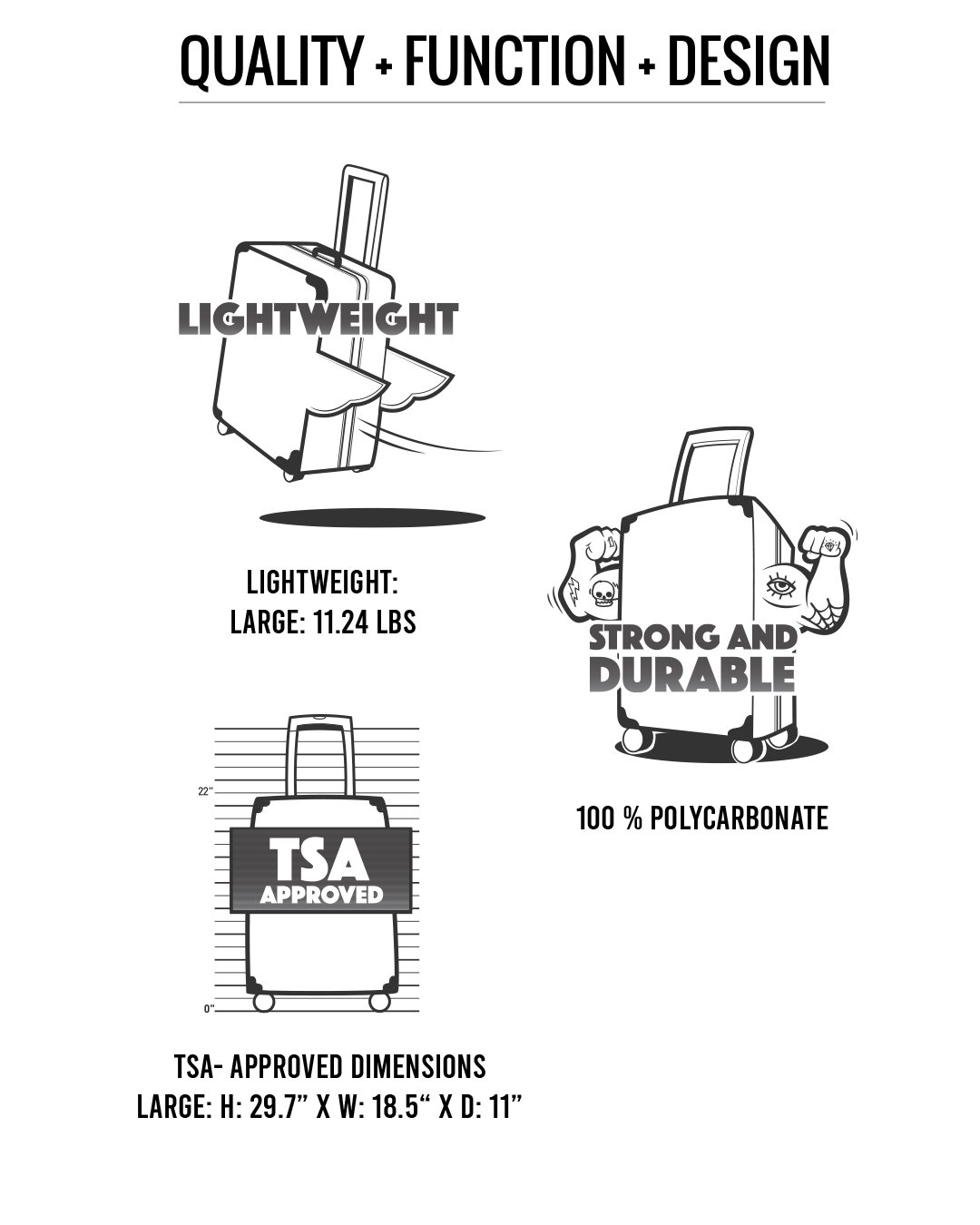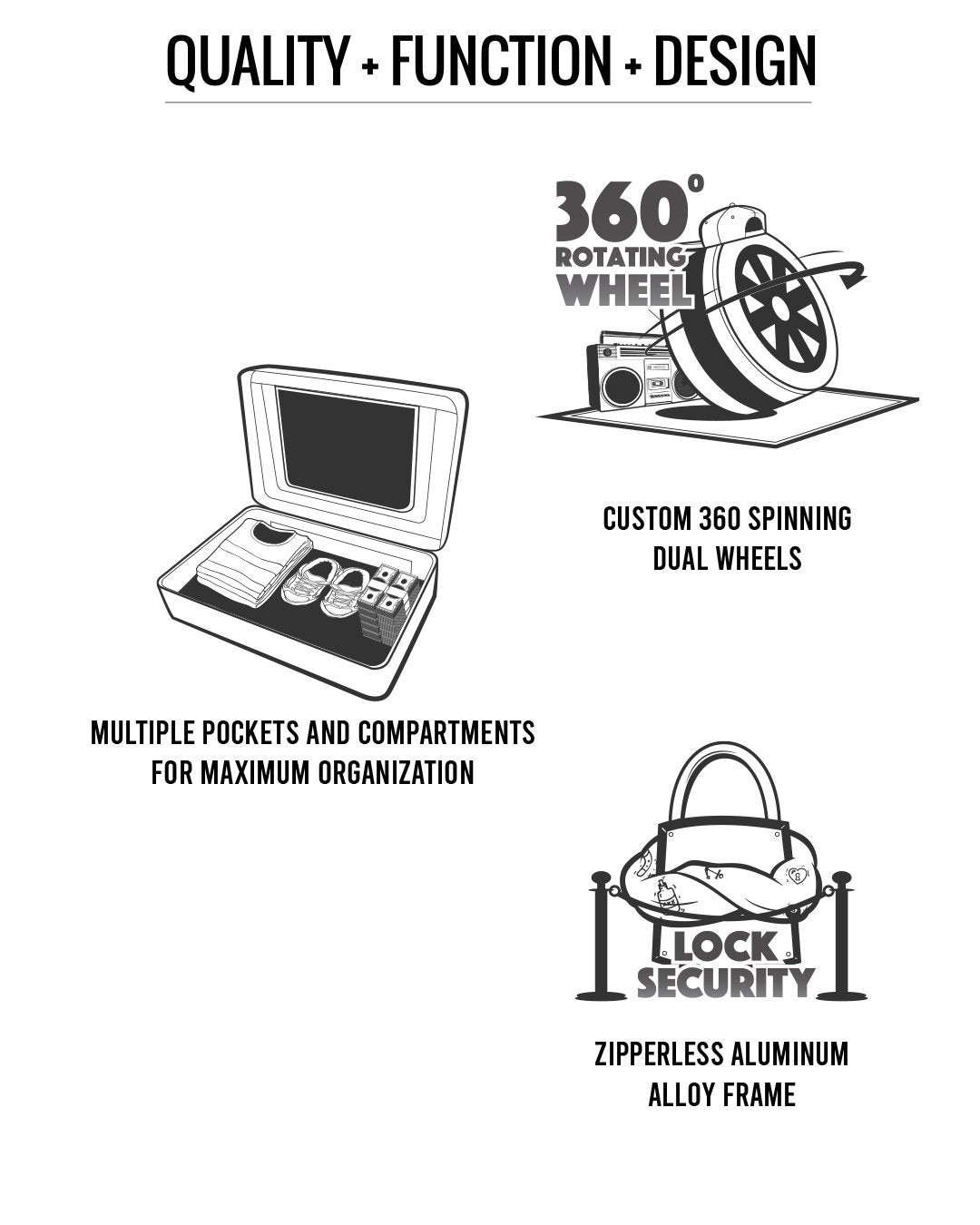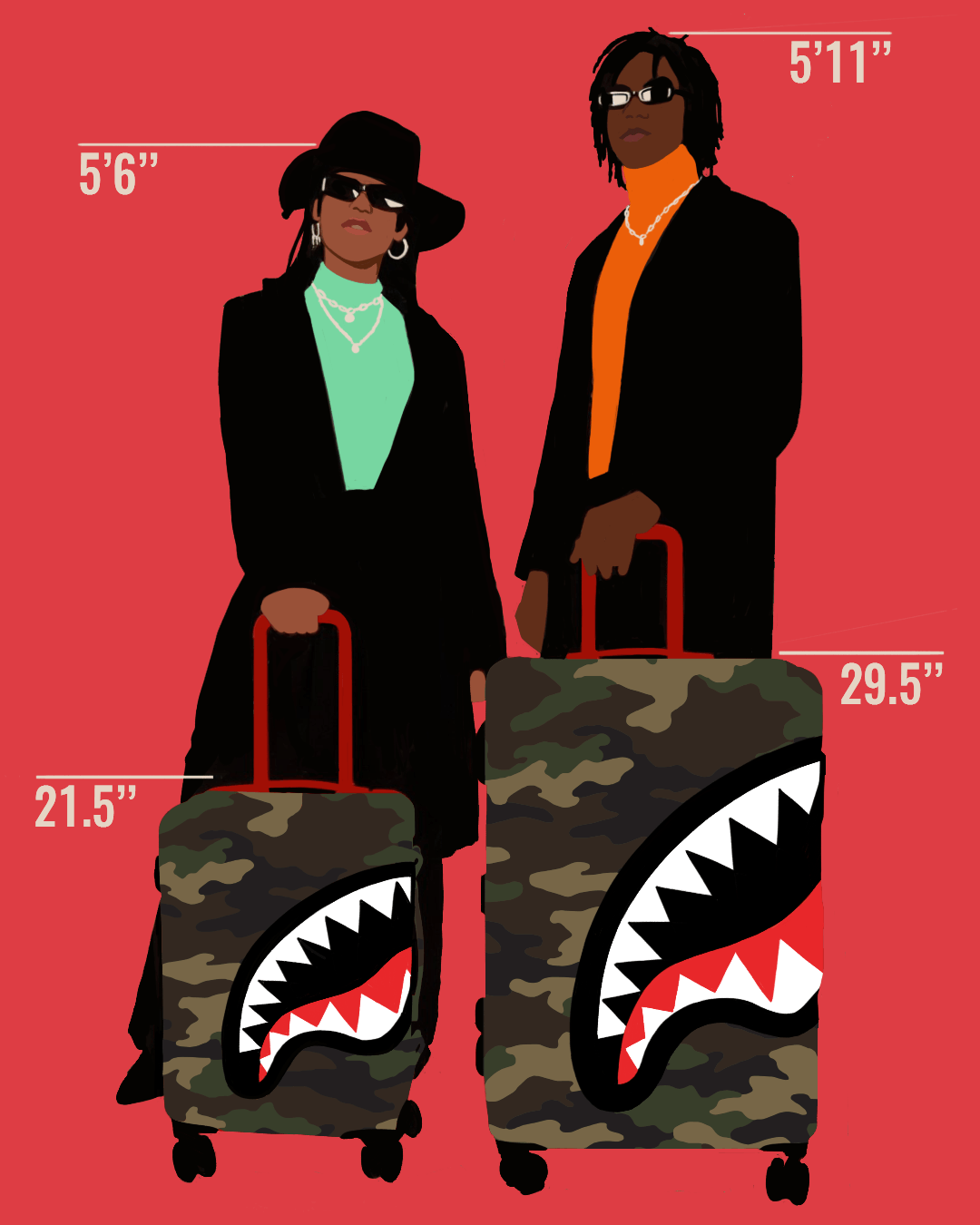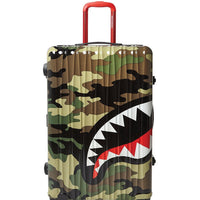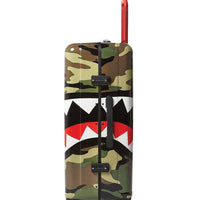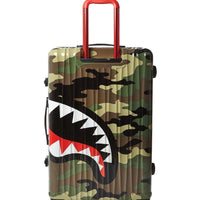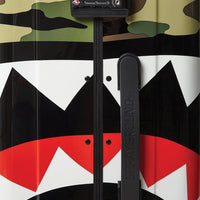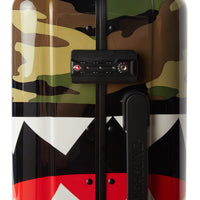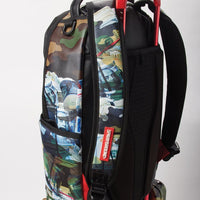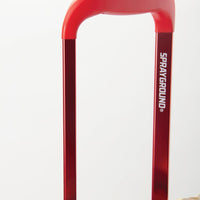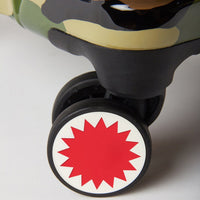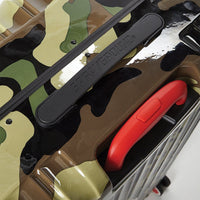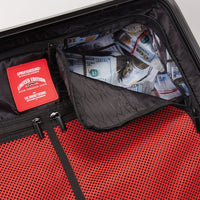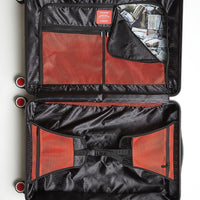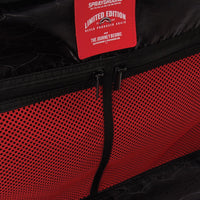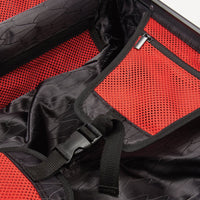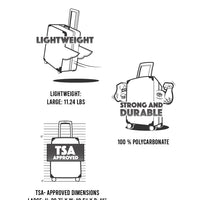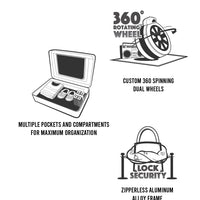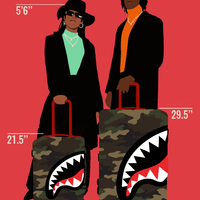 SHARKNAUTICS (CAMO) 29.5" FULL-SIZE LUGGAGE
The Journey Begins…Our tough yet lightweight luggage collection is produced with quality, function, and design in mind. The 100% Polycarbonate constructed shell creates superior protection for all your travel goods, while the spacious interior is equipped with multiple pockets and compression straps to keep your items secure. To guarantee efficient navigation we have designed our luggage collection to be equipped with double spinner wheels to make your journey as smooth as possible. Other features include a 100% Aluminum frame equipped with 2 TSA Security Locks as well as a comfortable scope handle to navigate the luggage with ease.
FULL-SIZE LUGGAGE 29.5" PRODUCT DETAILS
EXTERIOR:
PATENTED SHARK SCULPTURE No. D852504, D854321
Strong and Indestructible 100 % Polycarbonate Shell
TSA Approved Dimensions w/ Wheels:
H: 29.7" x w: 18.5" x d: 11"
*TSA Security Locks
Zipperless Aluminum Alloy frame
4 Dual Spinning Recessed Wheels
Telescoping Adjustable Handle Height
INTERIOR:
Multiple Pockets and Compartments for Maximum Organization
Money Print Satin Lining
Mesh Organizer Pocket
Fastening Straps
Nylon Zippers with Metal Hardware

Sprayground products are rigorously tested to ensure that the travel products you trust meet stringent standards. Consequently, if a problem occurs with this Sprayground luggage and the problem is caused by manufacturing defects in material and workmanship, Sprayground will, in its discretion, either fix or replace the luggage in accordance with the warranty terms and conditions stated herein. The warranty provided for herein applies only to the first purchaser or gift recipient of the luggage for a period of one year starting from the date this luggage was purchased. This warranty covers only manufacturing defects and does not cover any damage caused by misuse such as transportation of unusual items, neglect, accidents, abrasion, exposure to extreme temperatures, solvents, acids, water, normal wear and tear or transport damage. The warranty provided herein is limited to the value of the Product. Manufacturing specifications are subject to change without notice. Product is made in limited edition production and if product needs to be replaced and it is not available anymore, then either a store credit will be given if the product can not be replaced.

*TSA locks are intended only to prevent accidental opening and cannot necessarily prevent theft of the Product or its contents, breakage or entry by airline or airport personnel or governmental authorities. Inspect your Product immediately after handling by anyone other than you. If damaged in transit, submit a claim to the transit company which is insured against damaging your product at the place of arrival, if possible, before clearing customs.