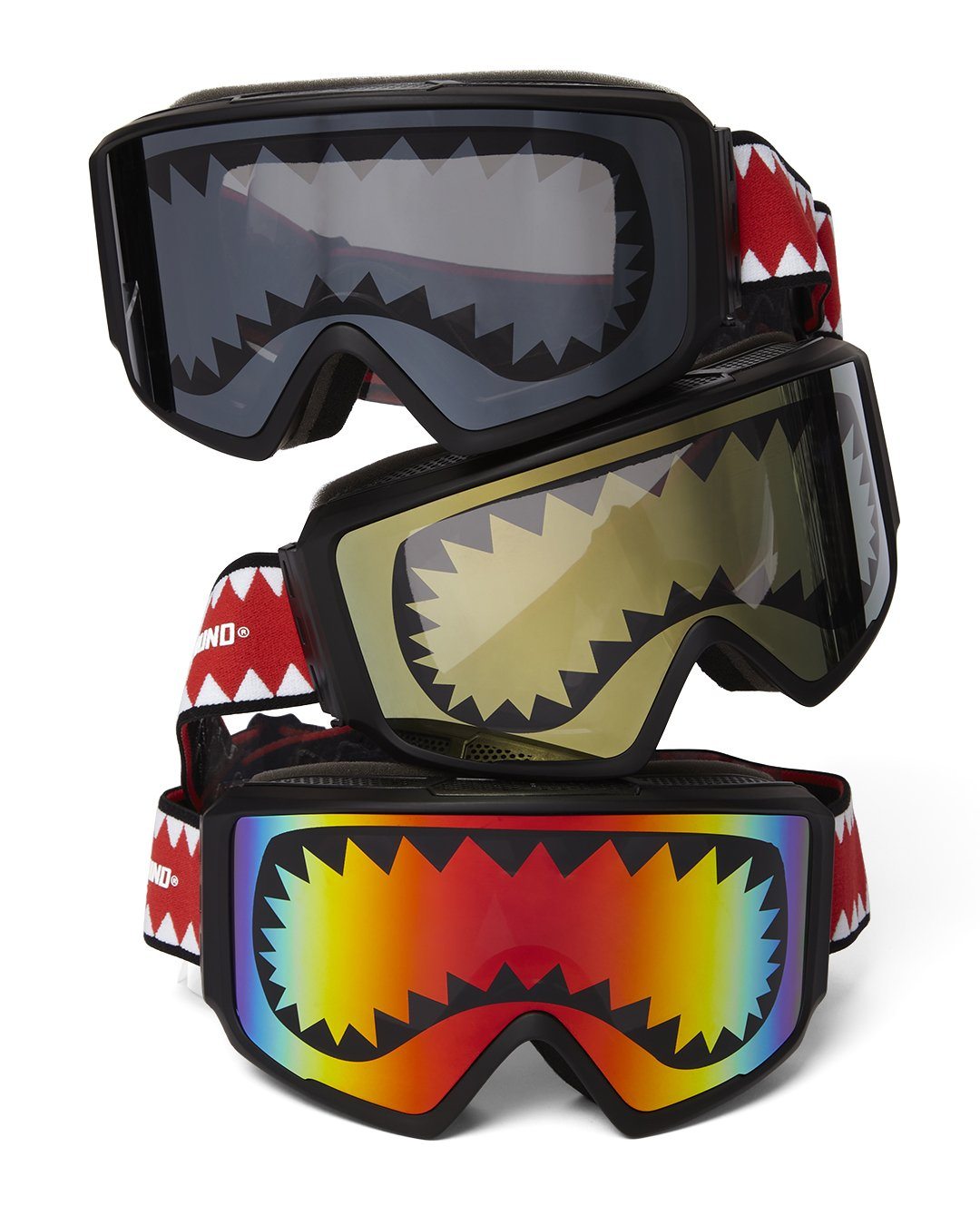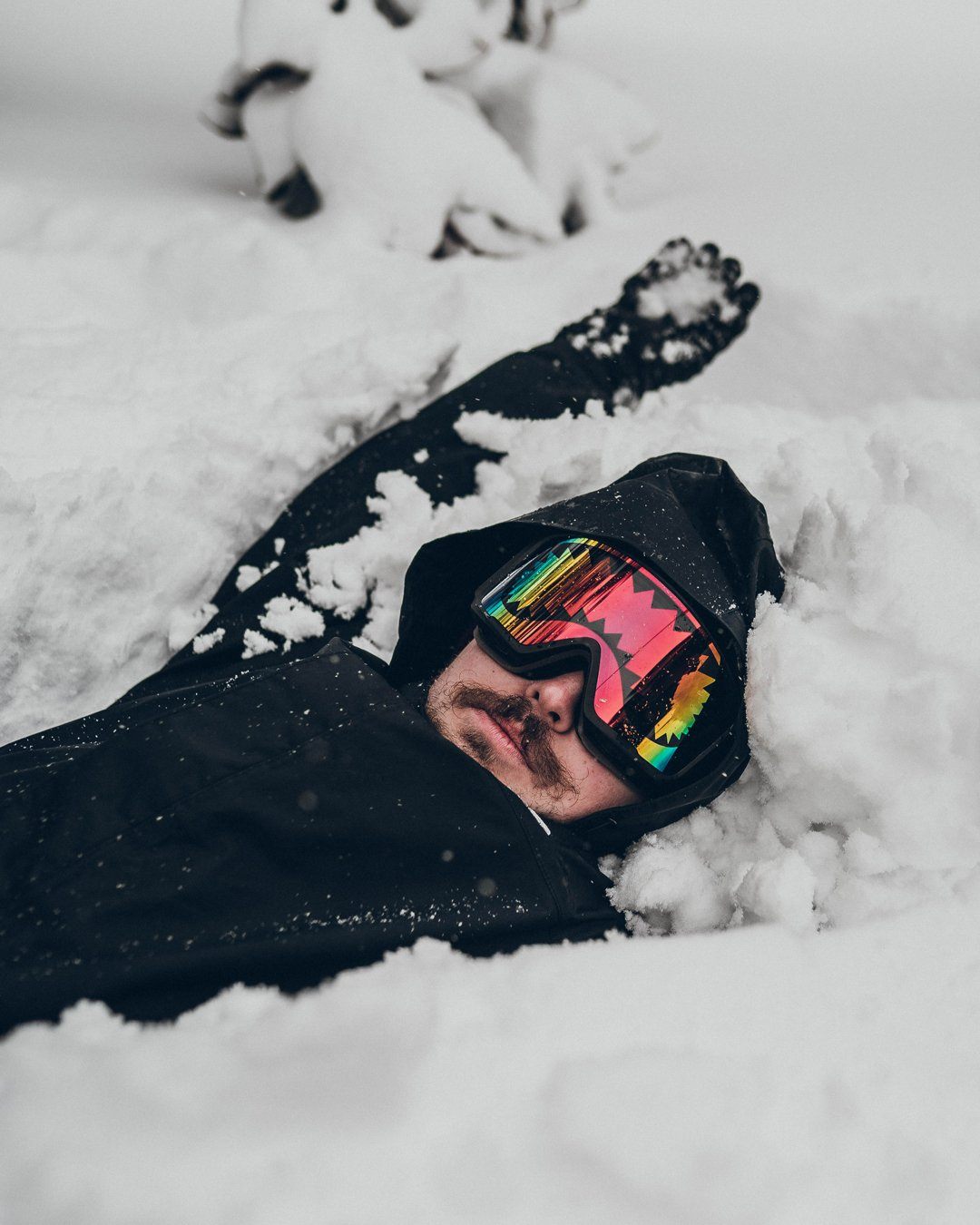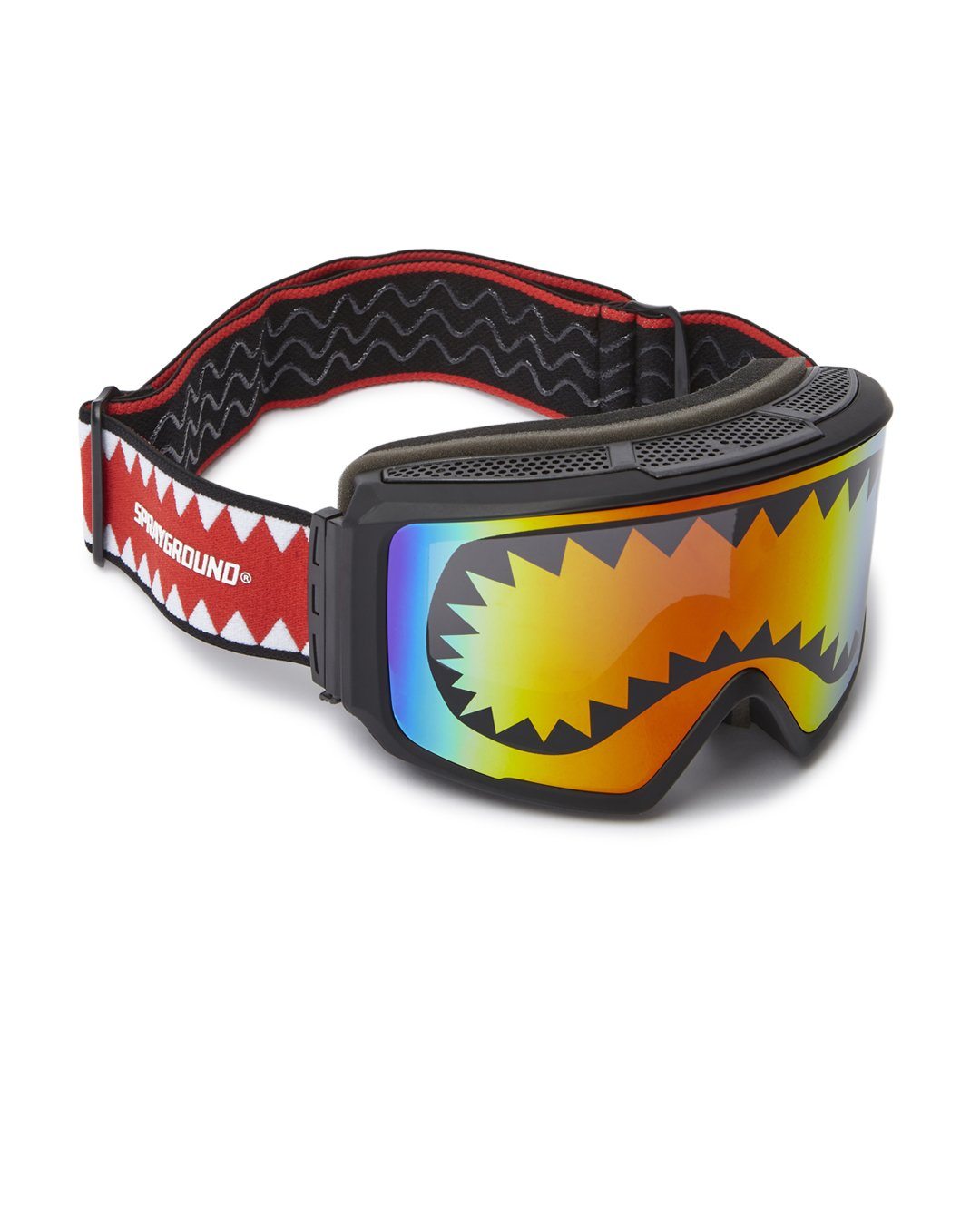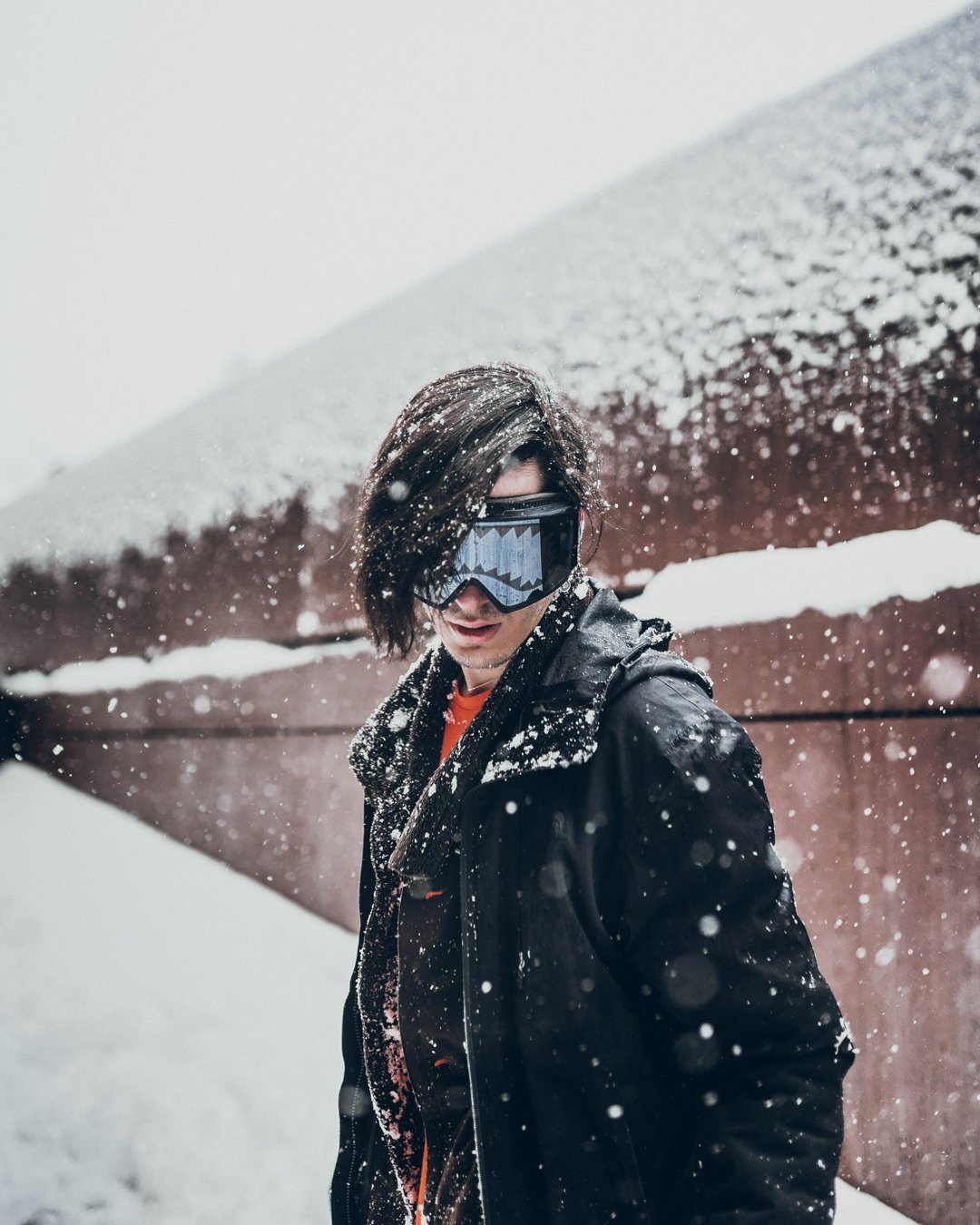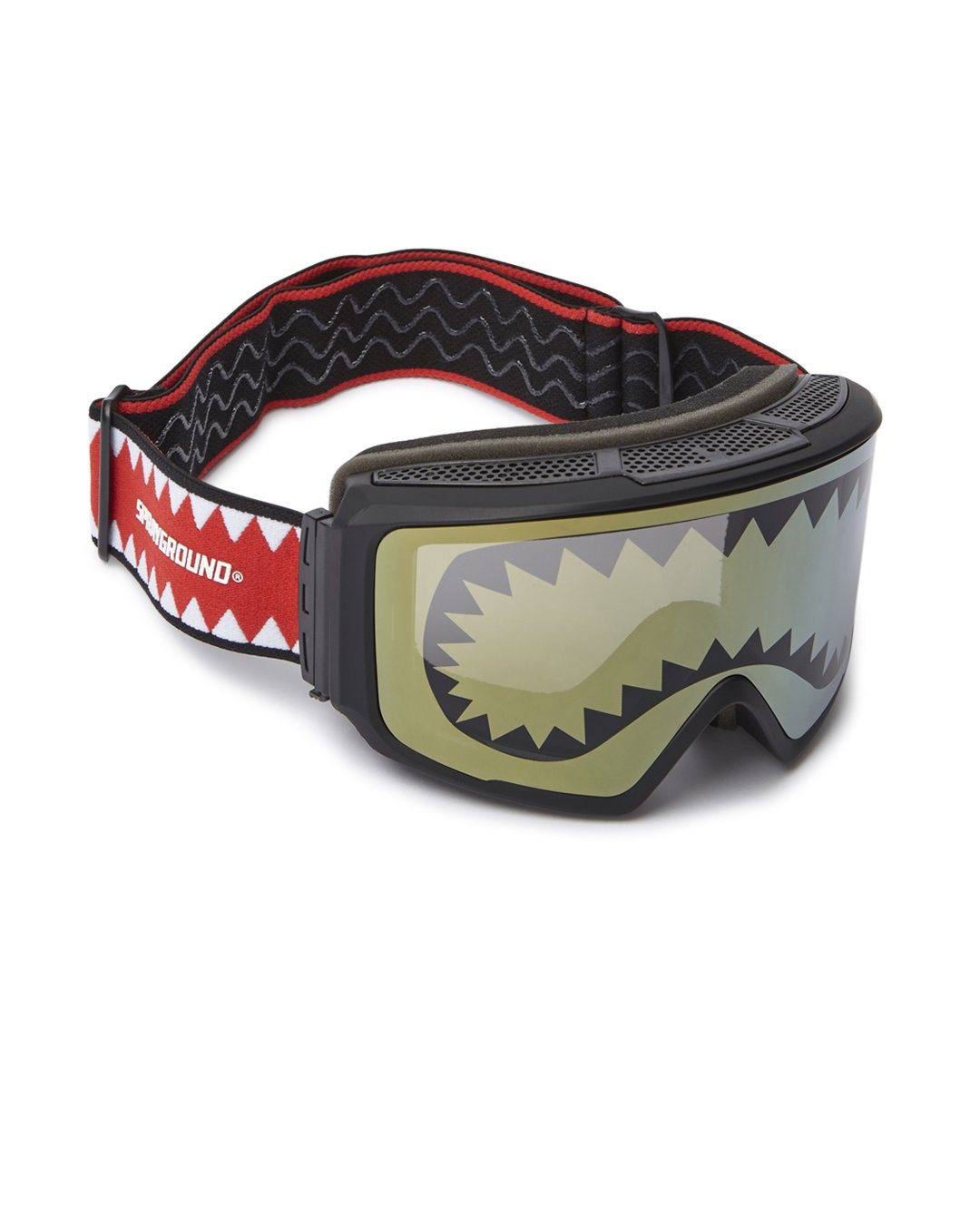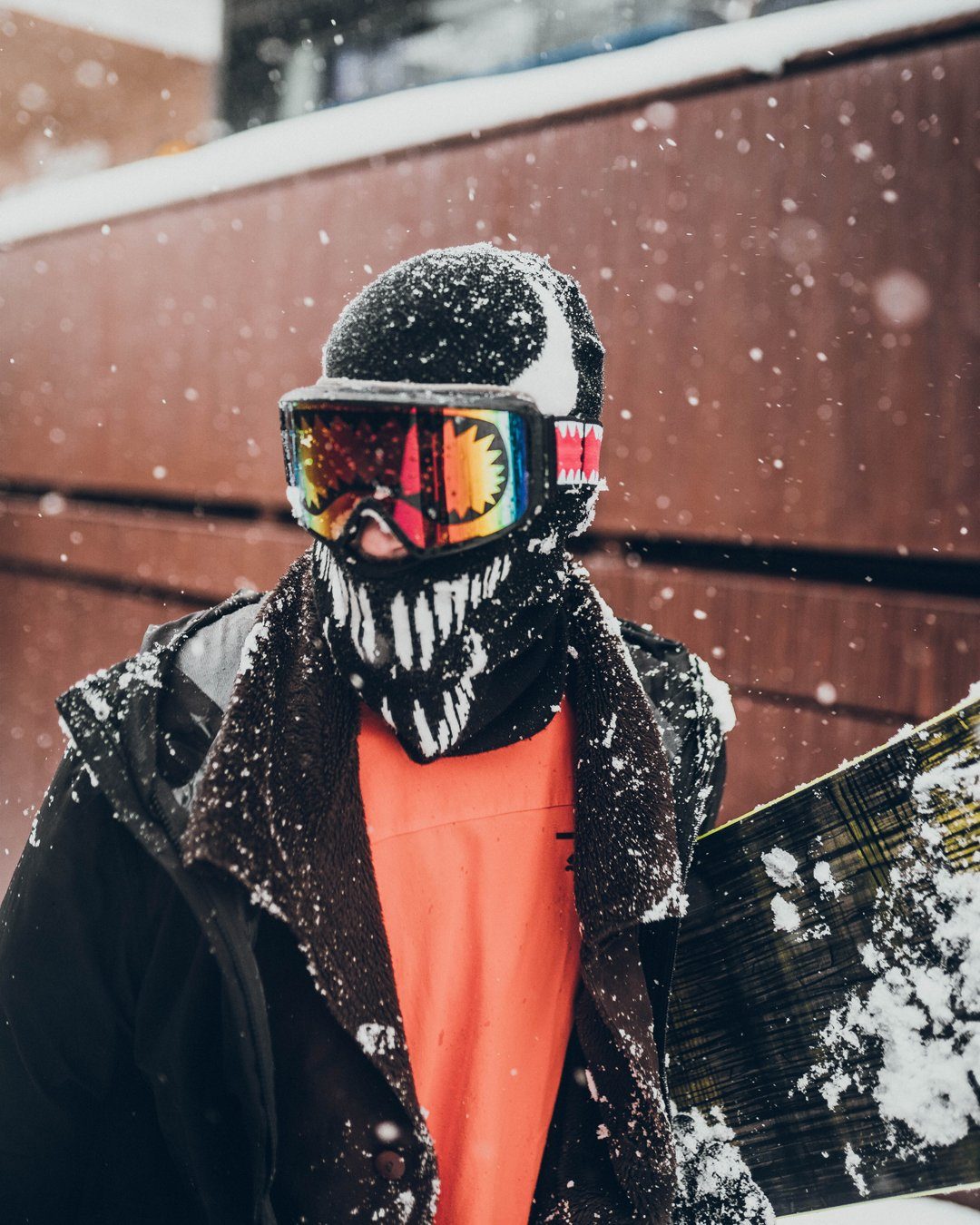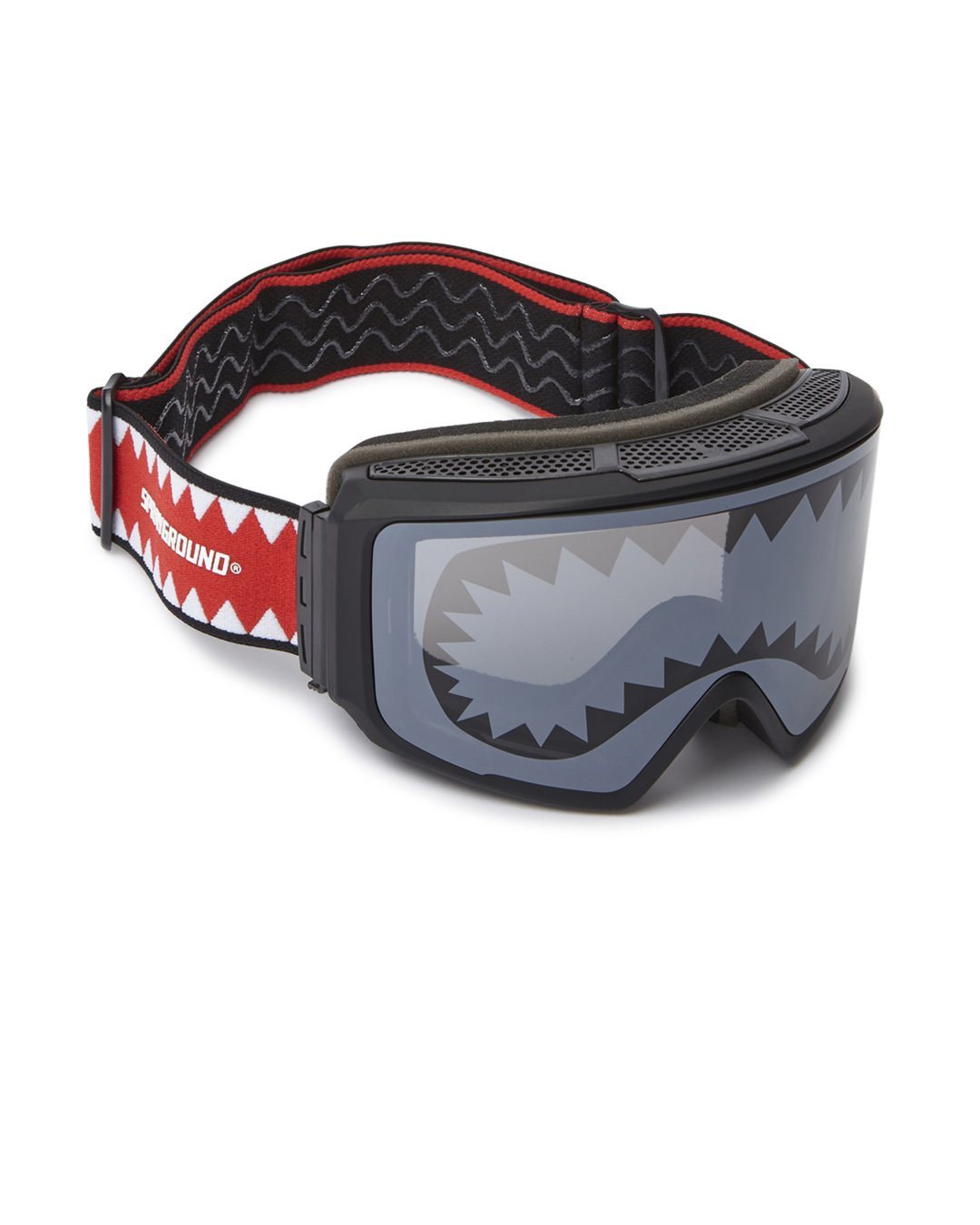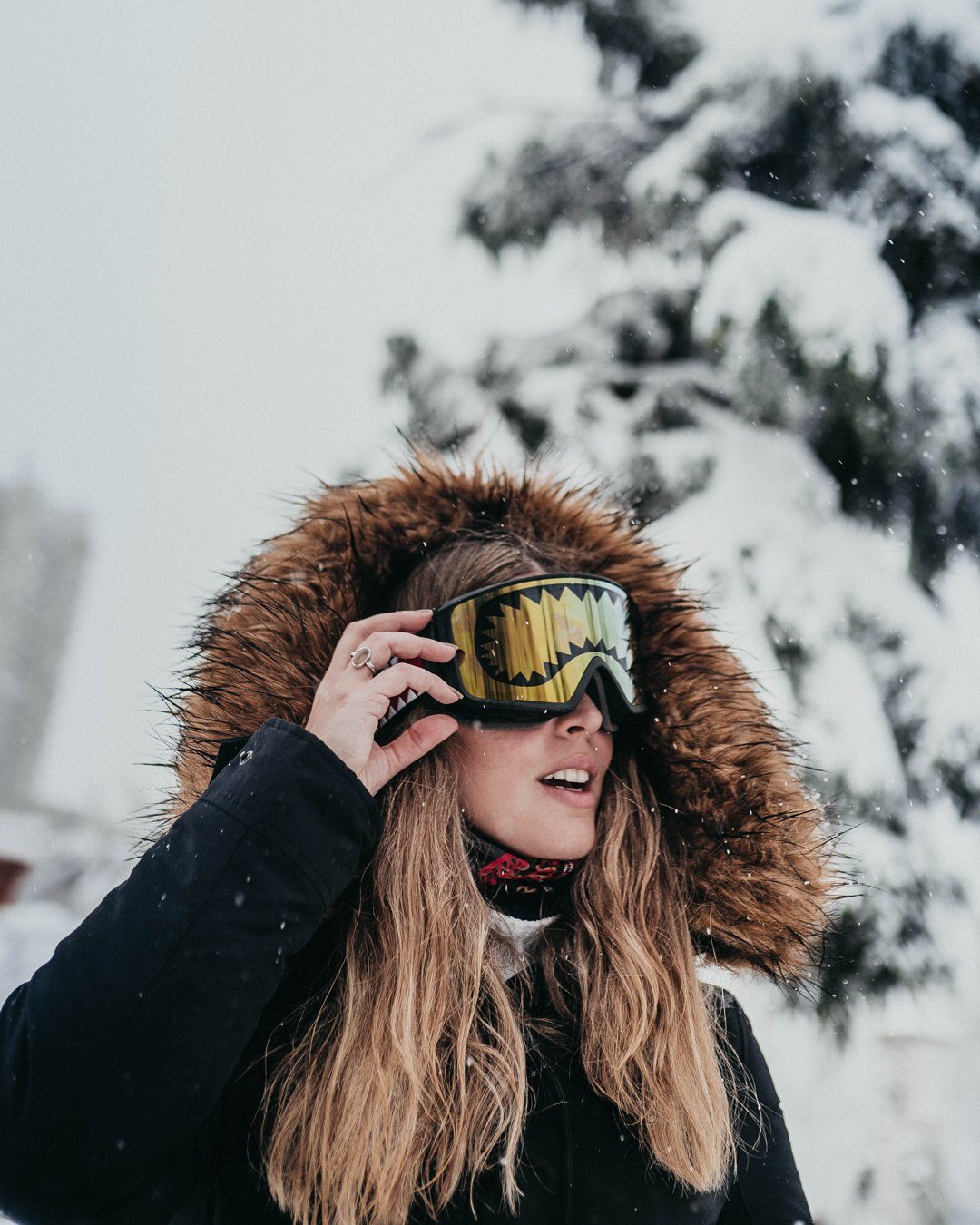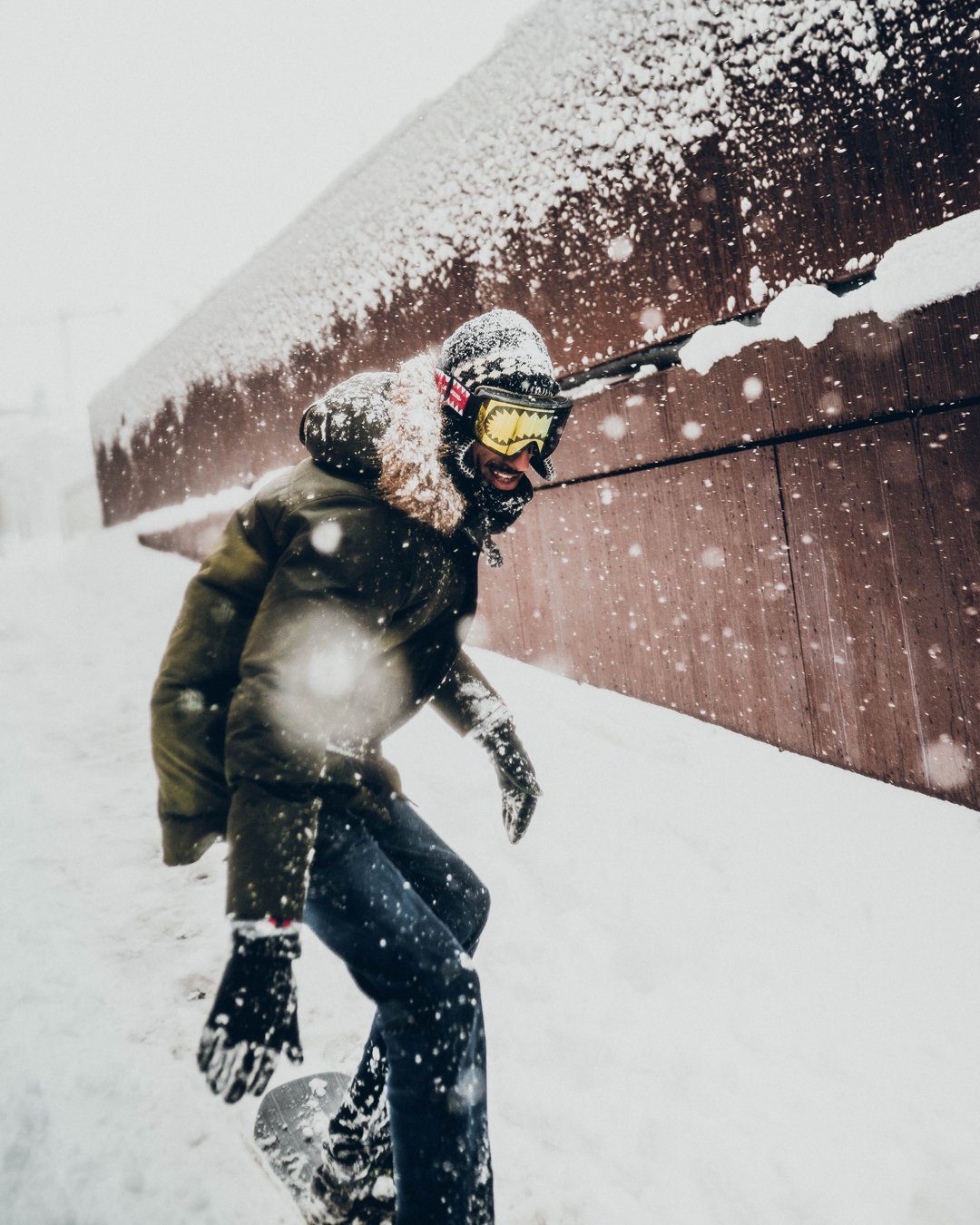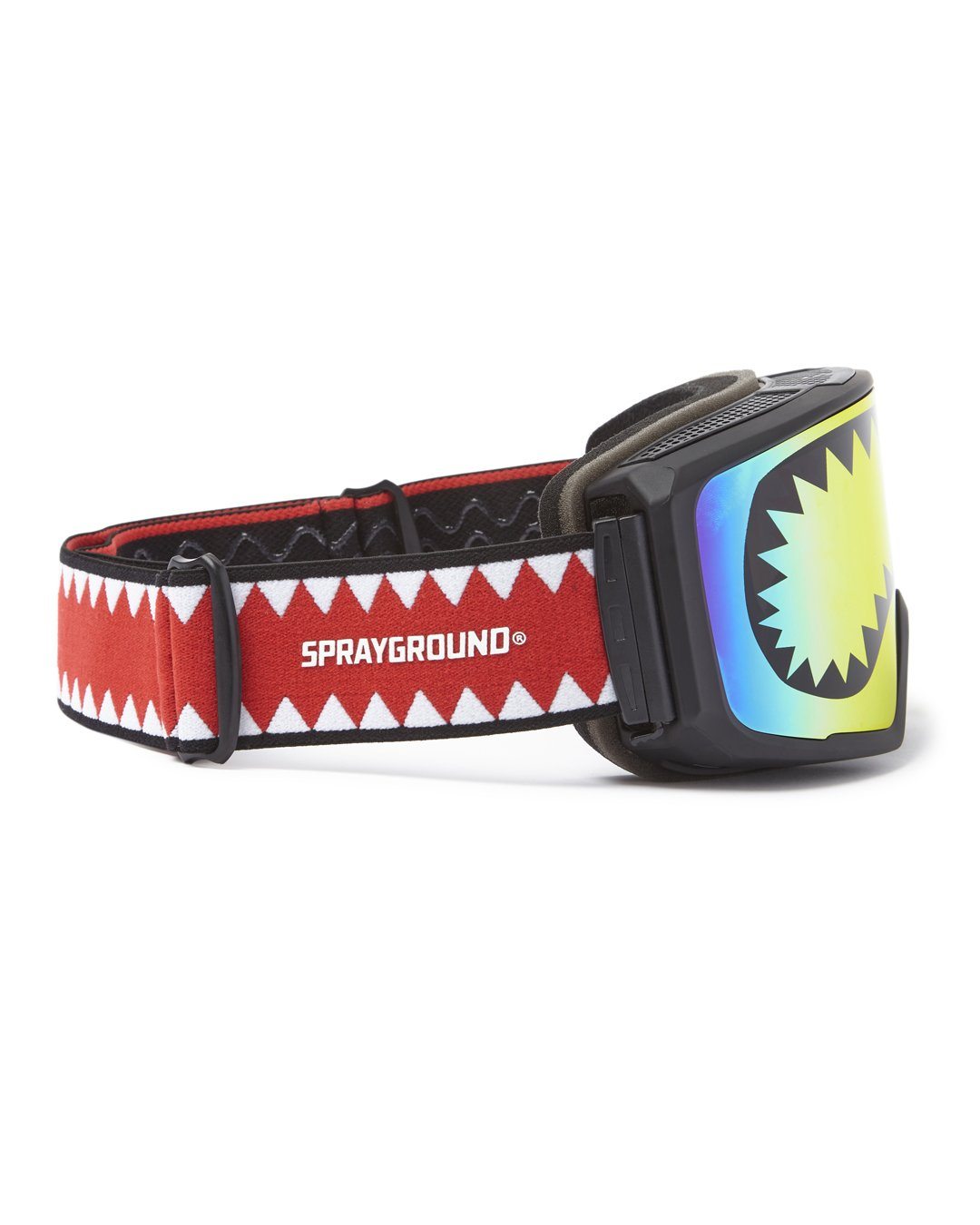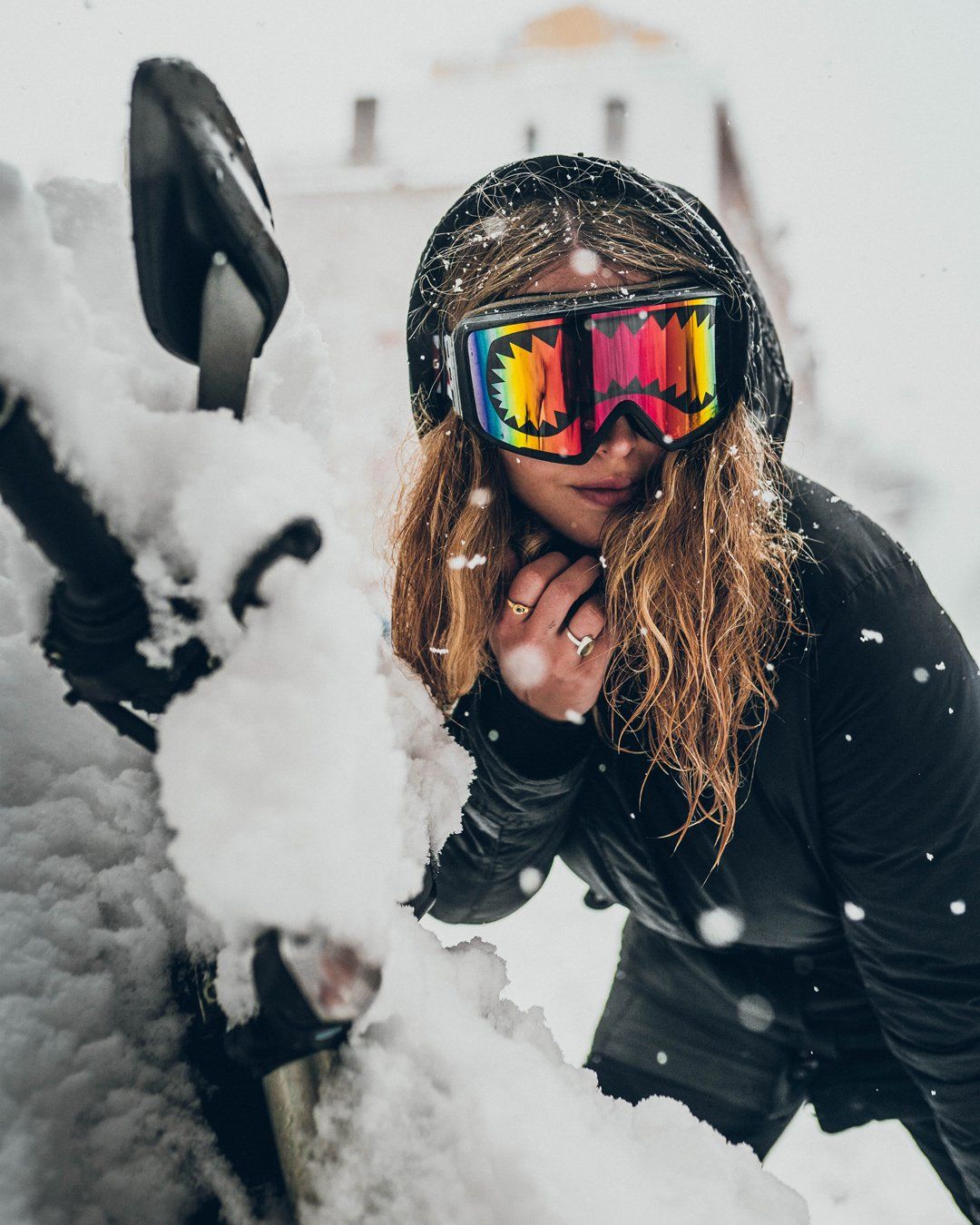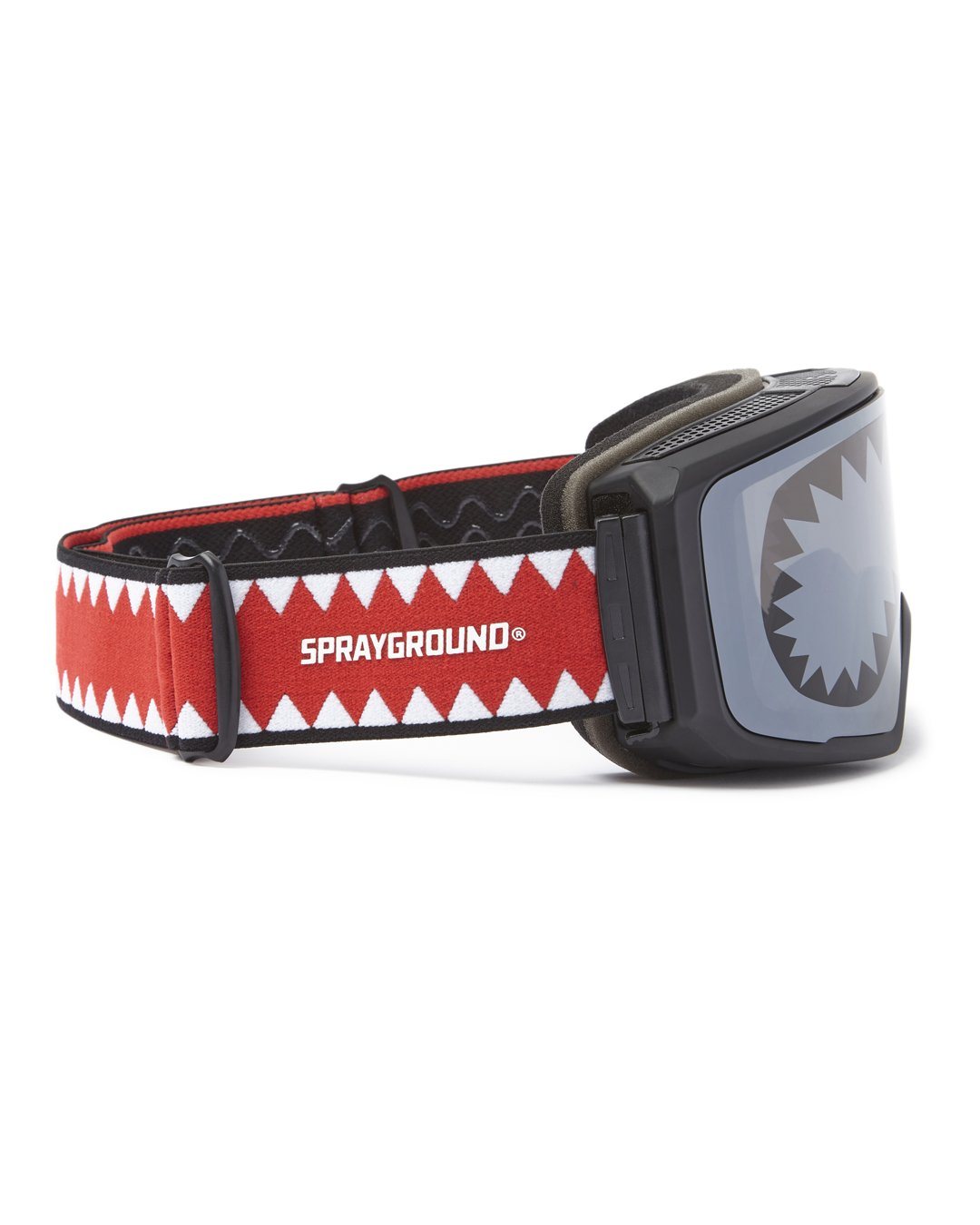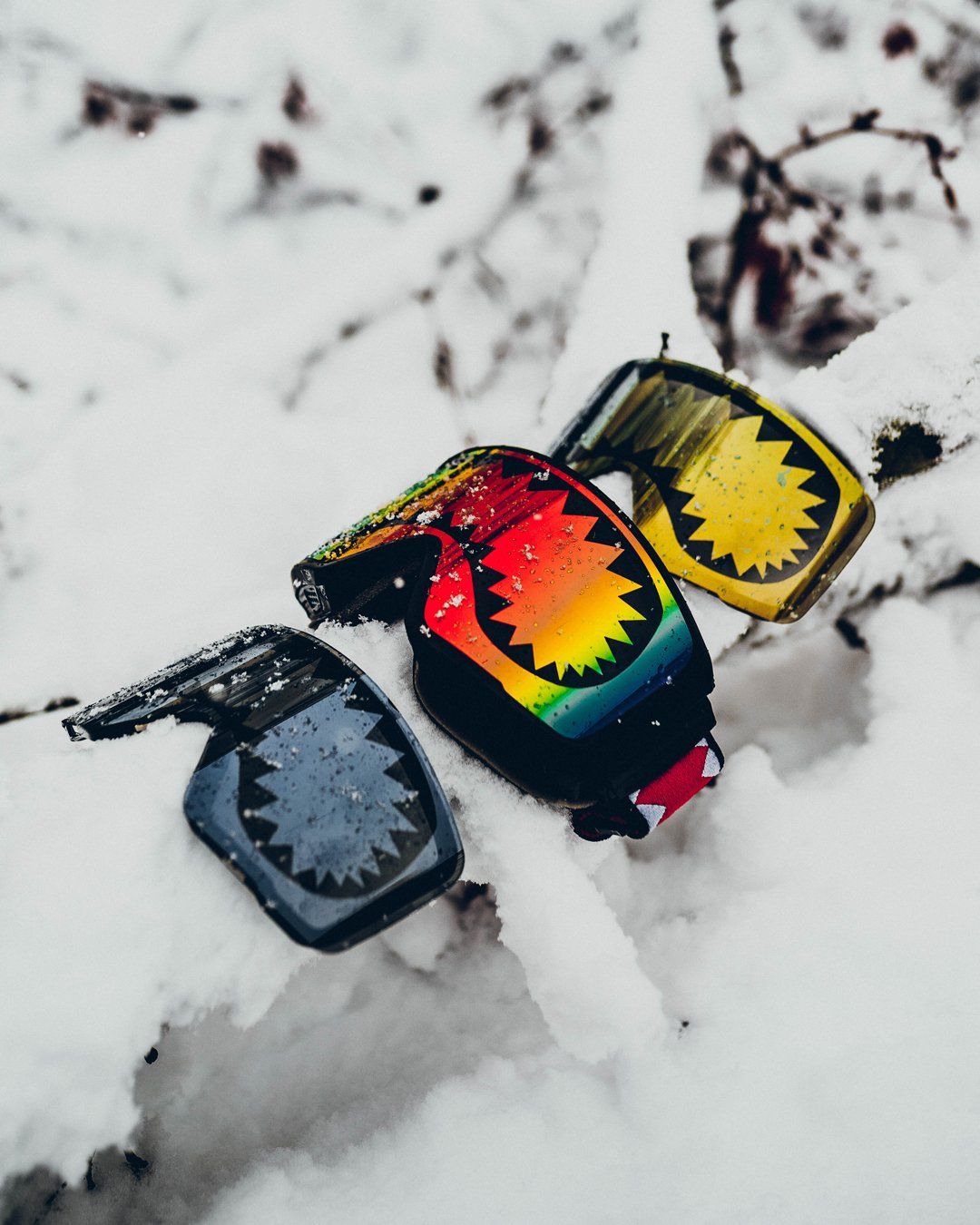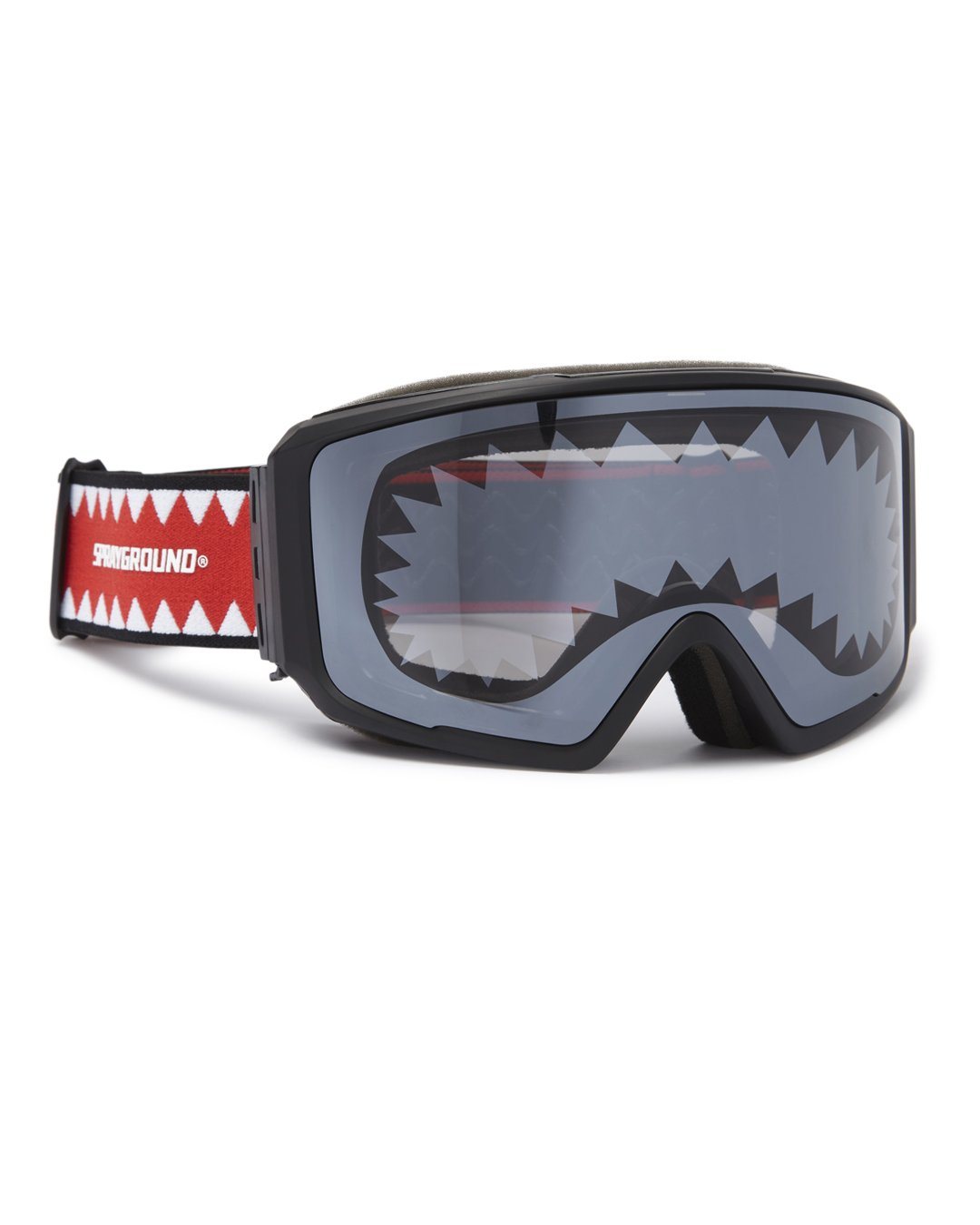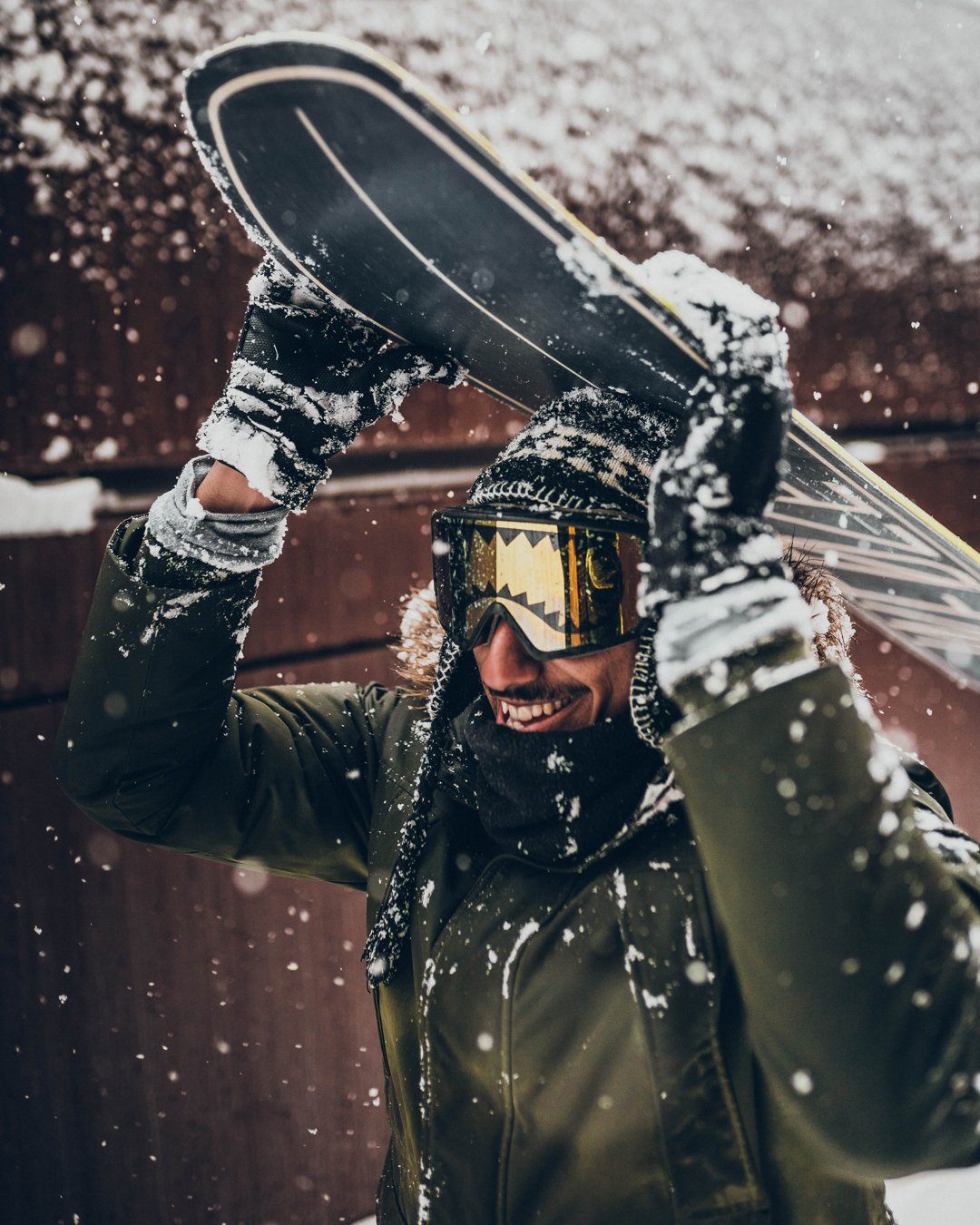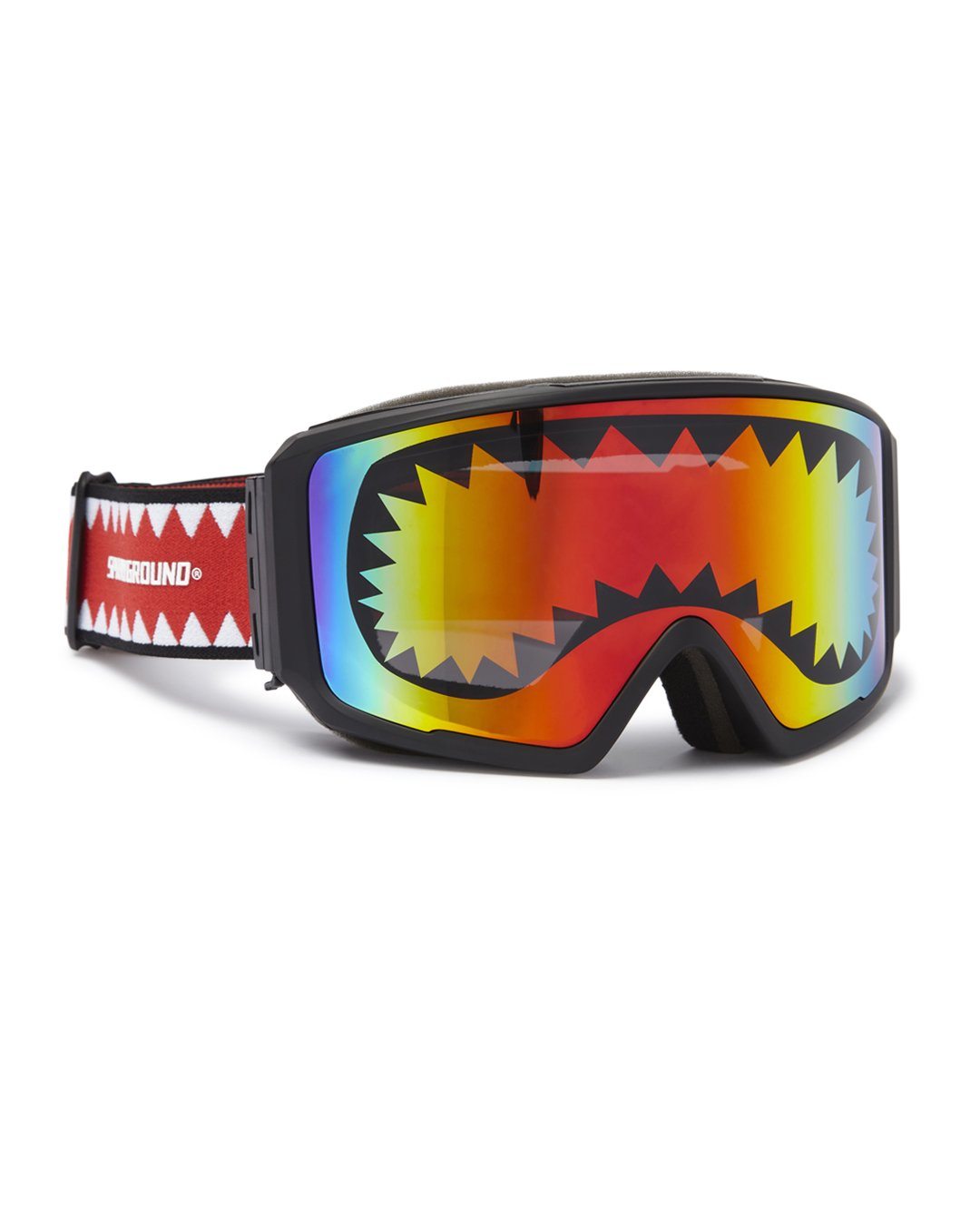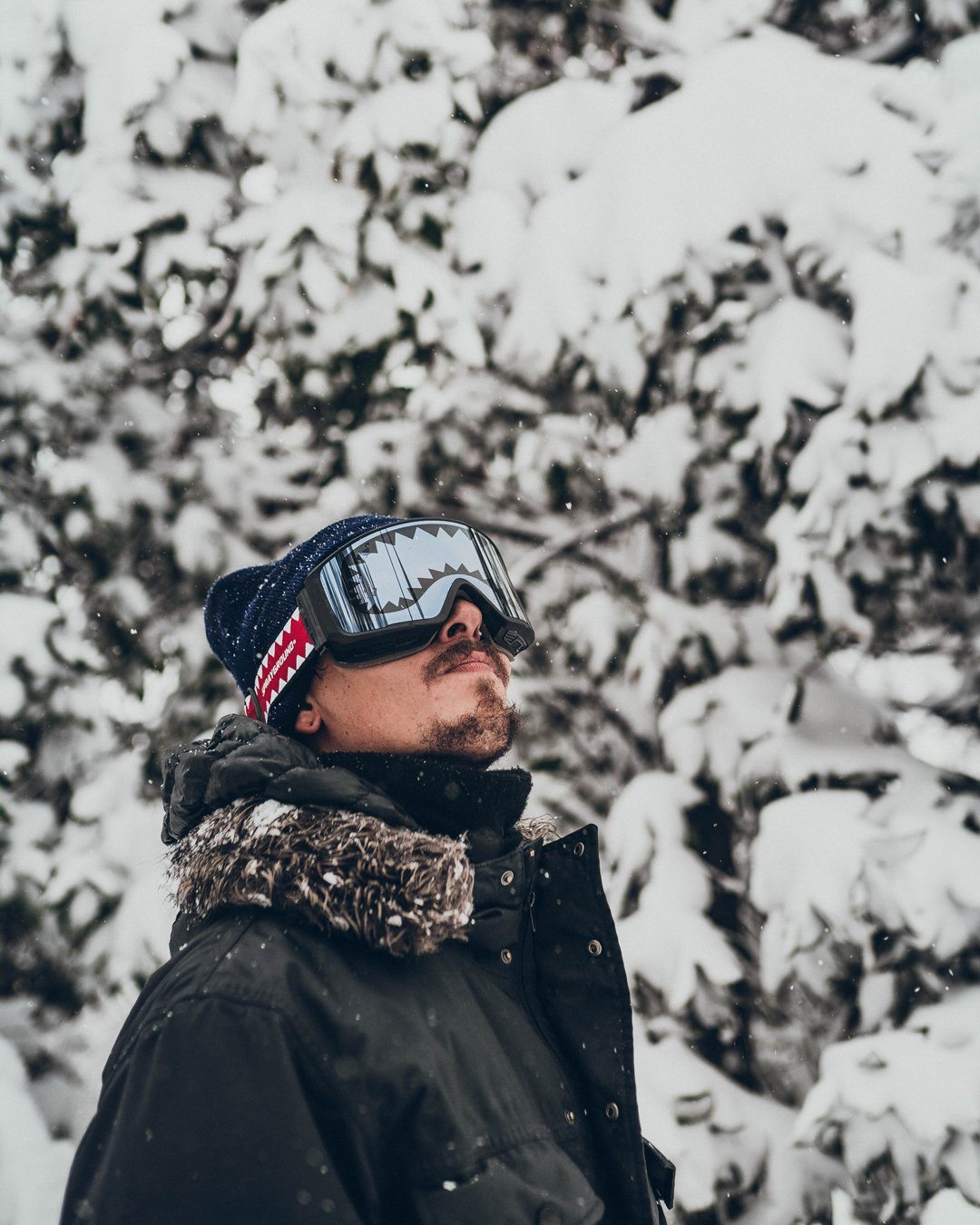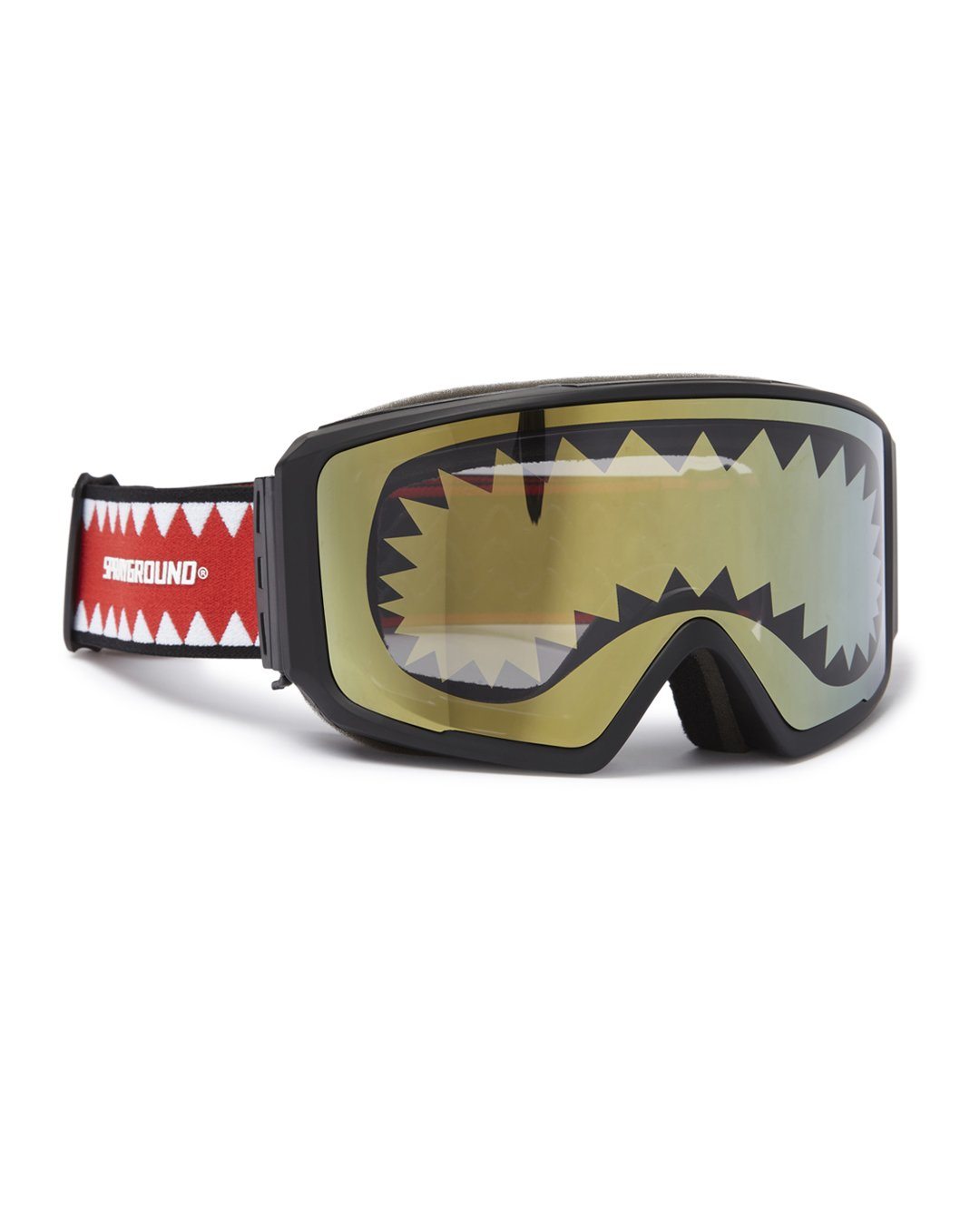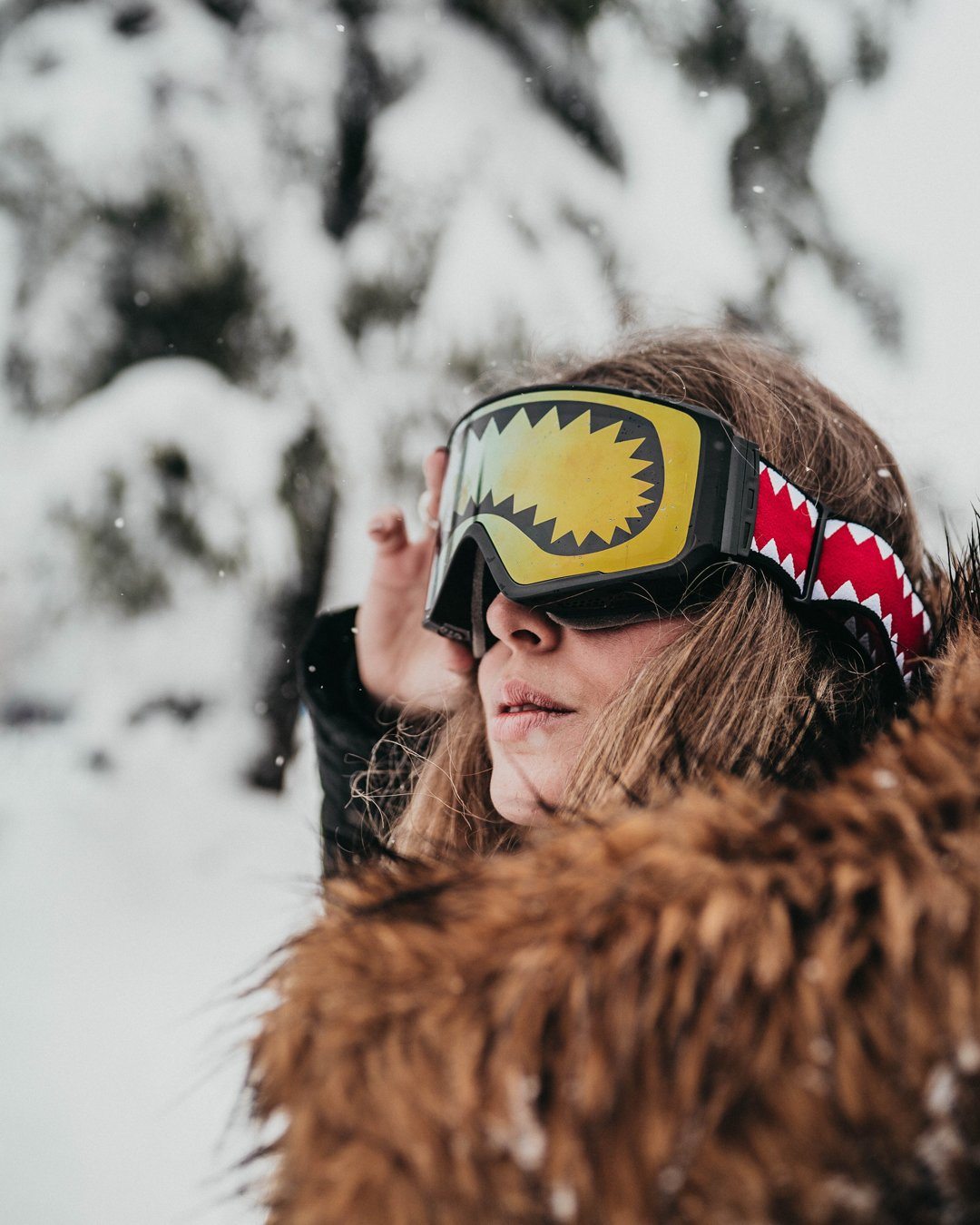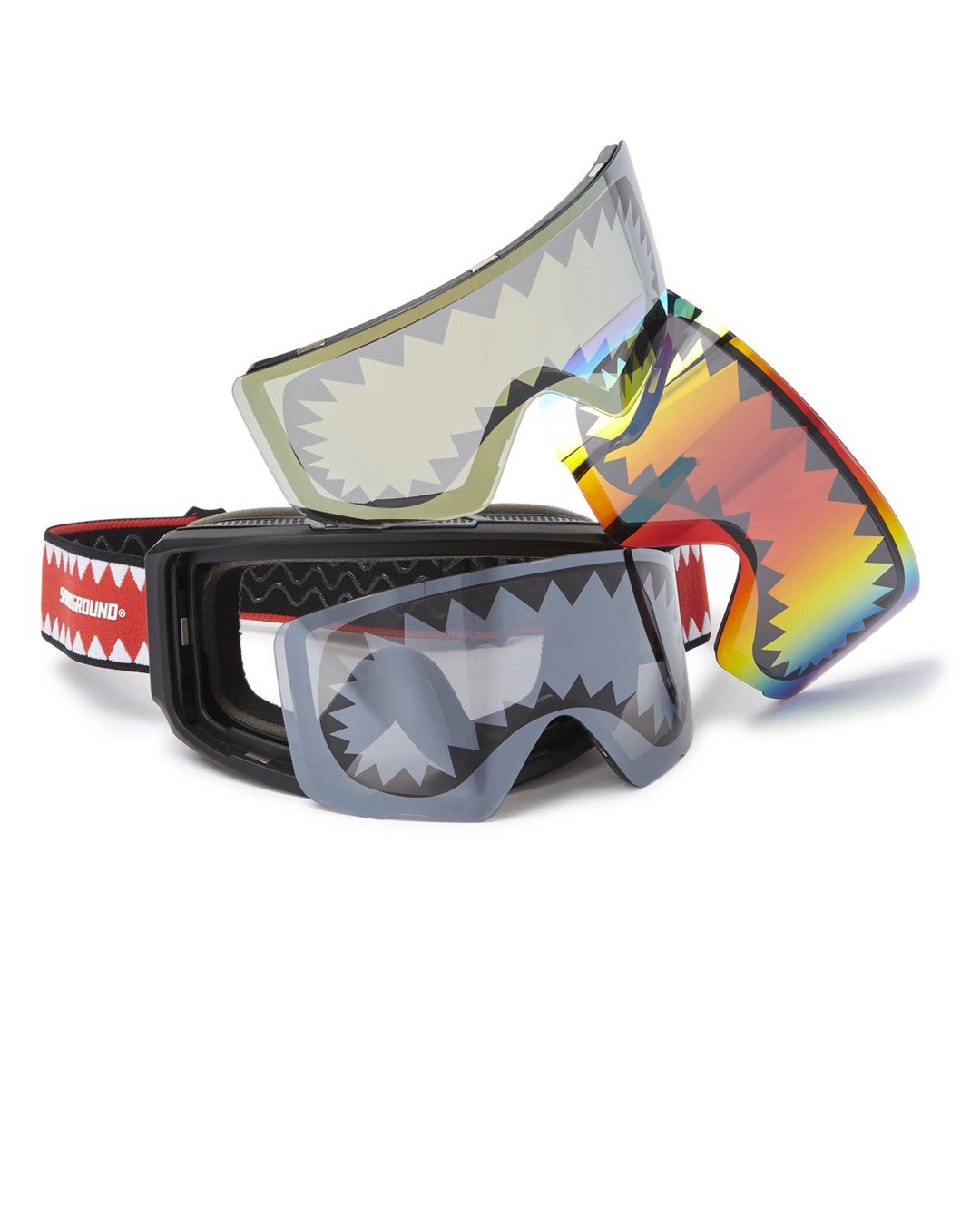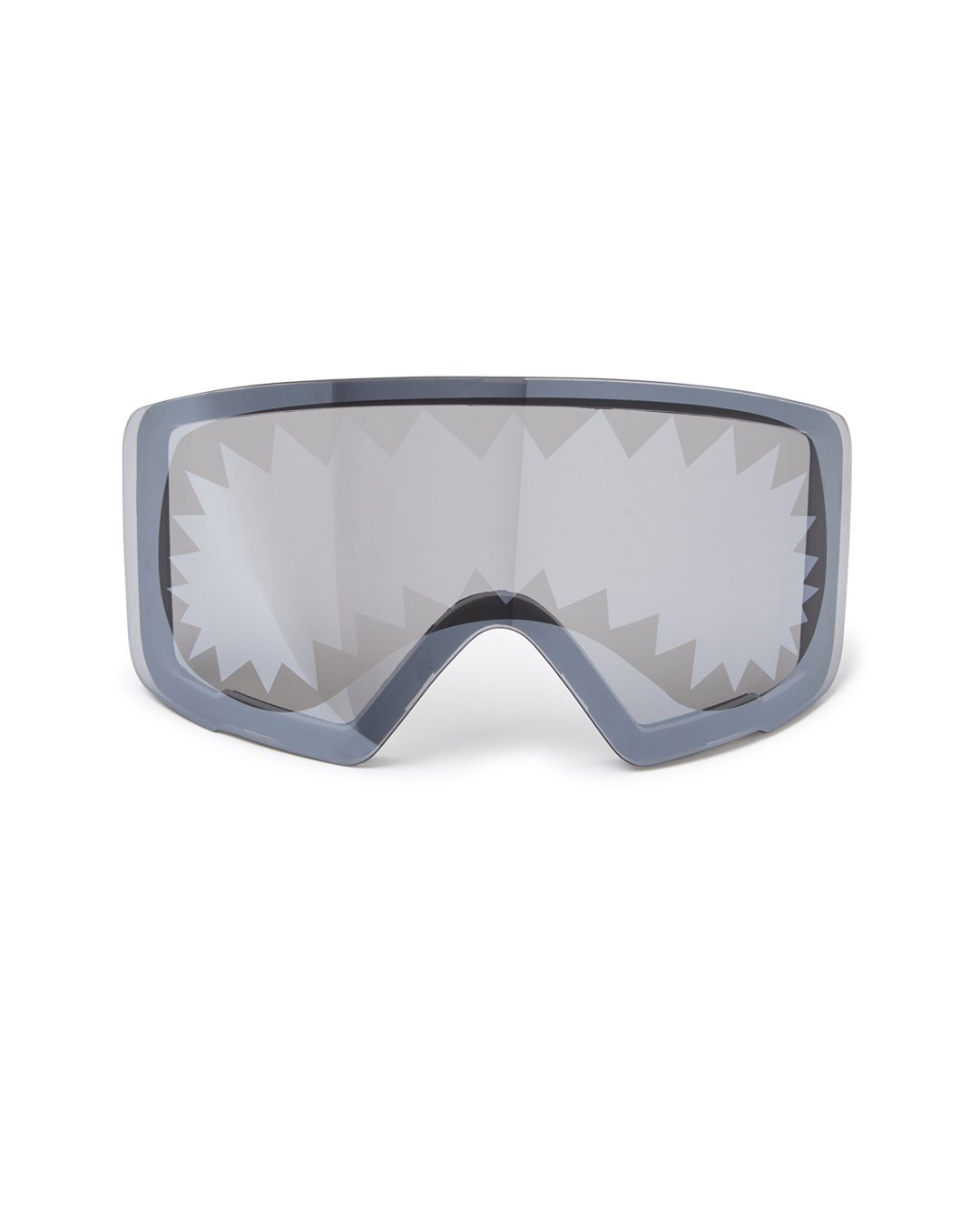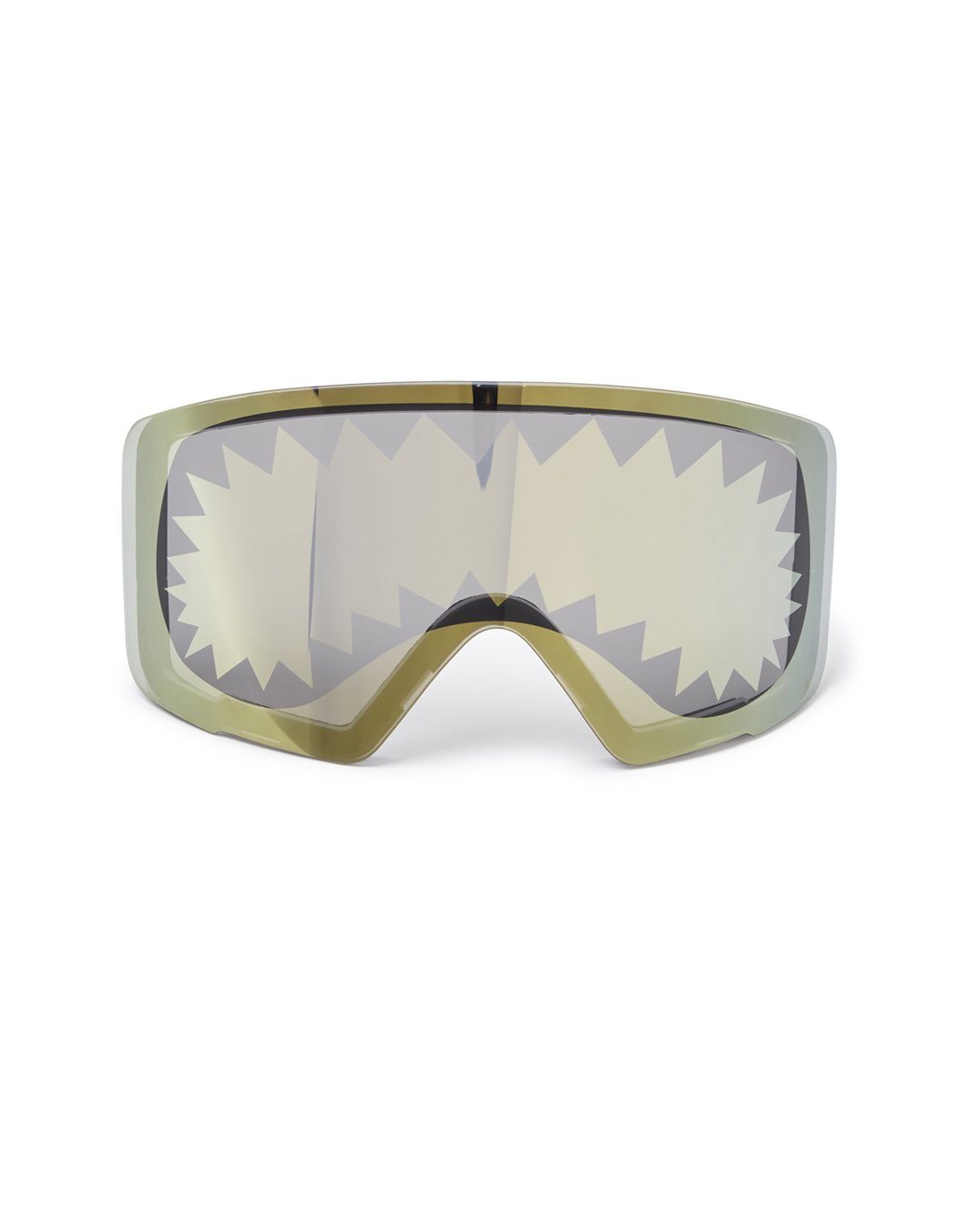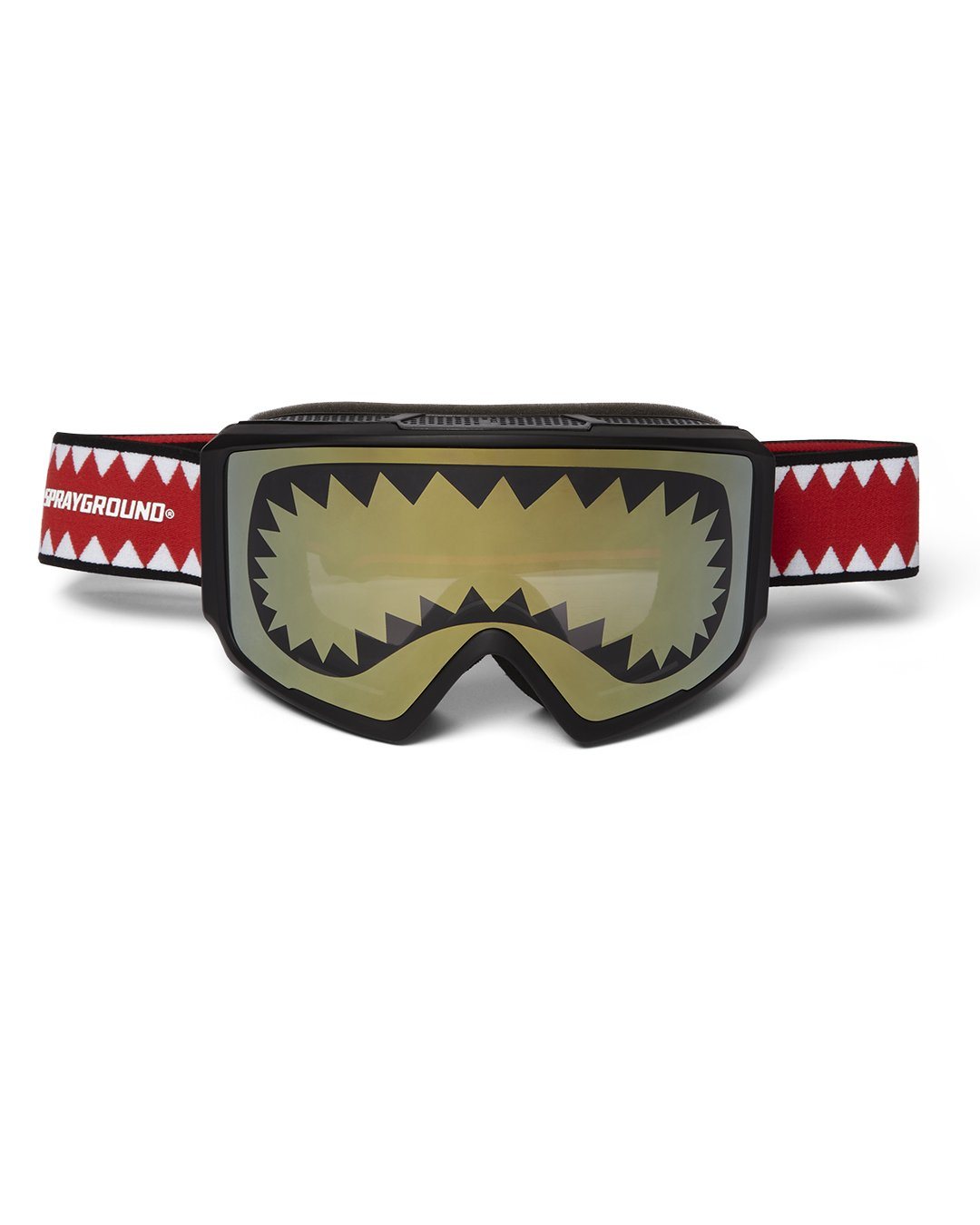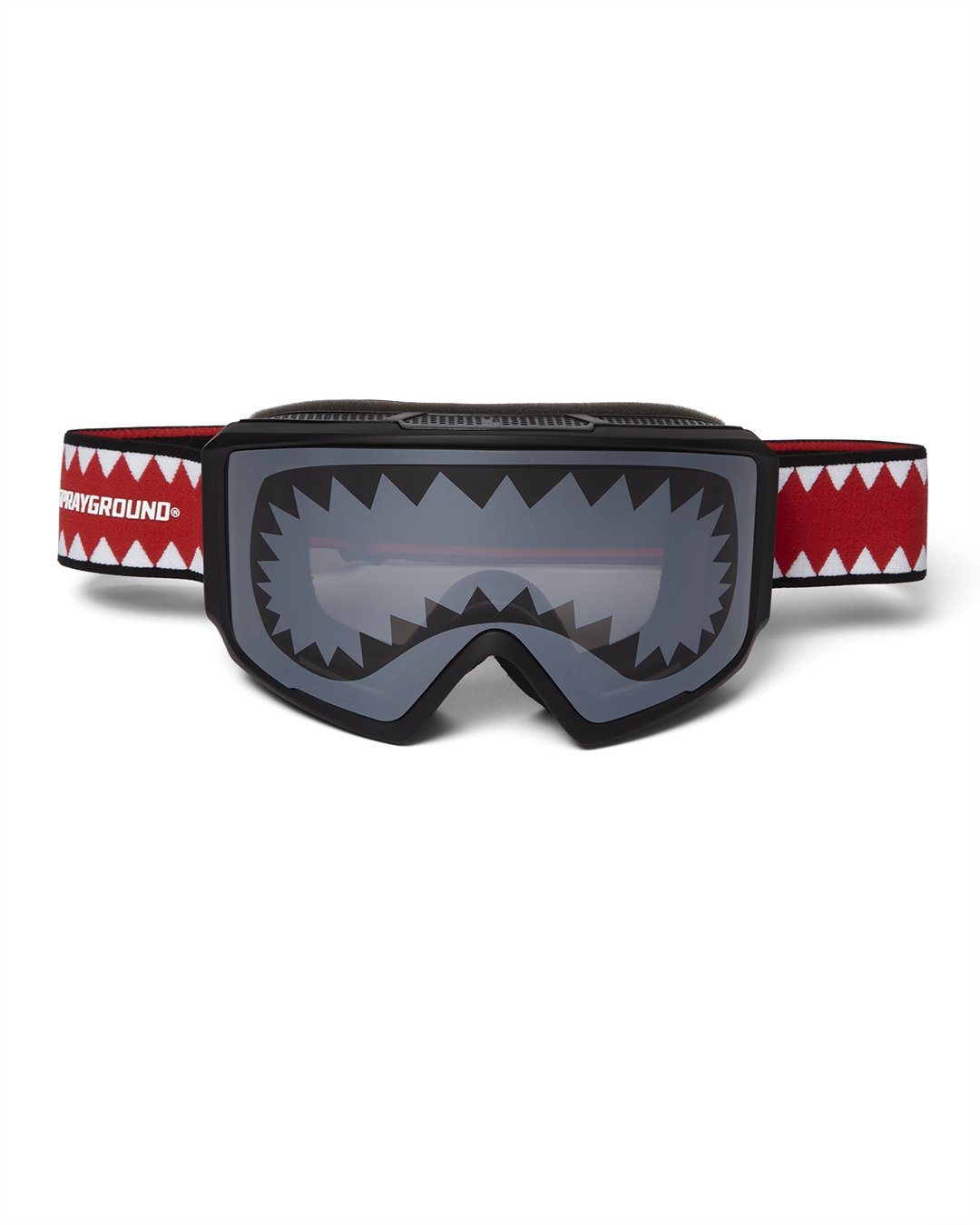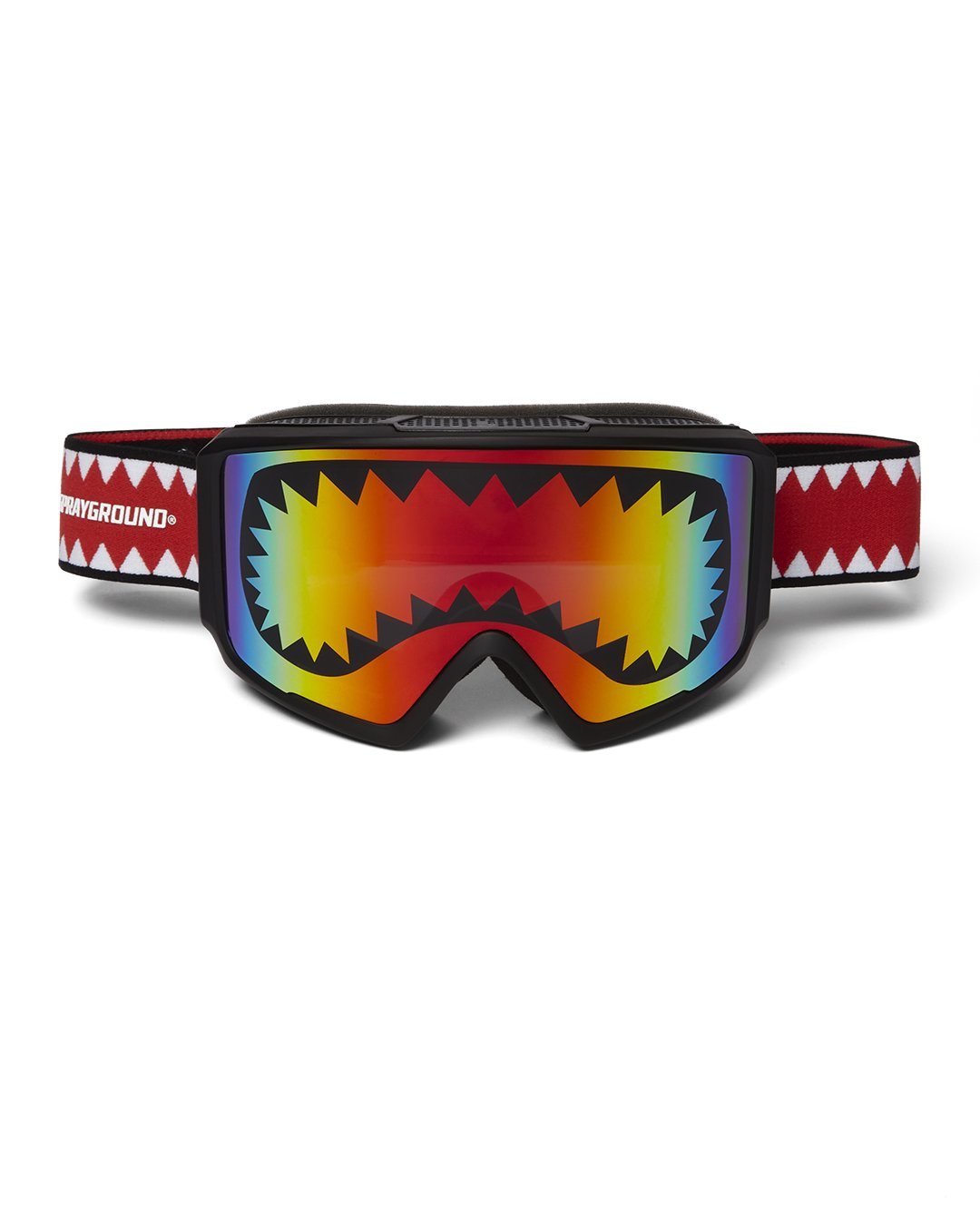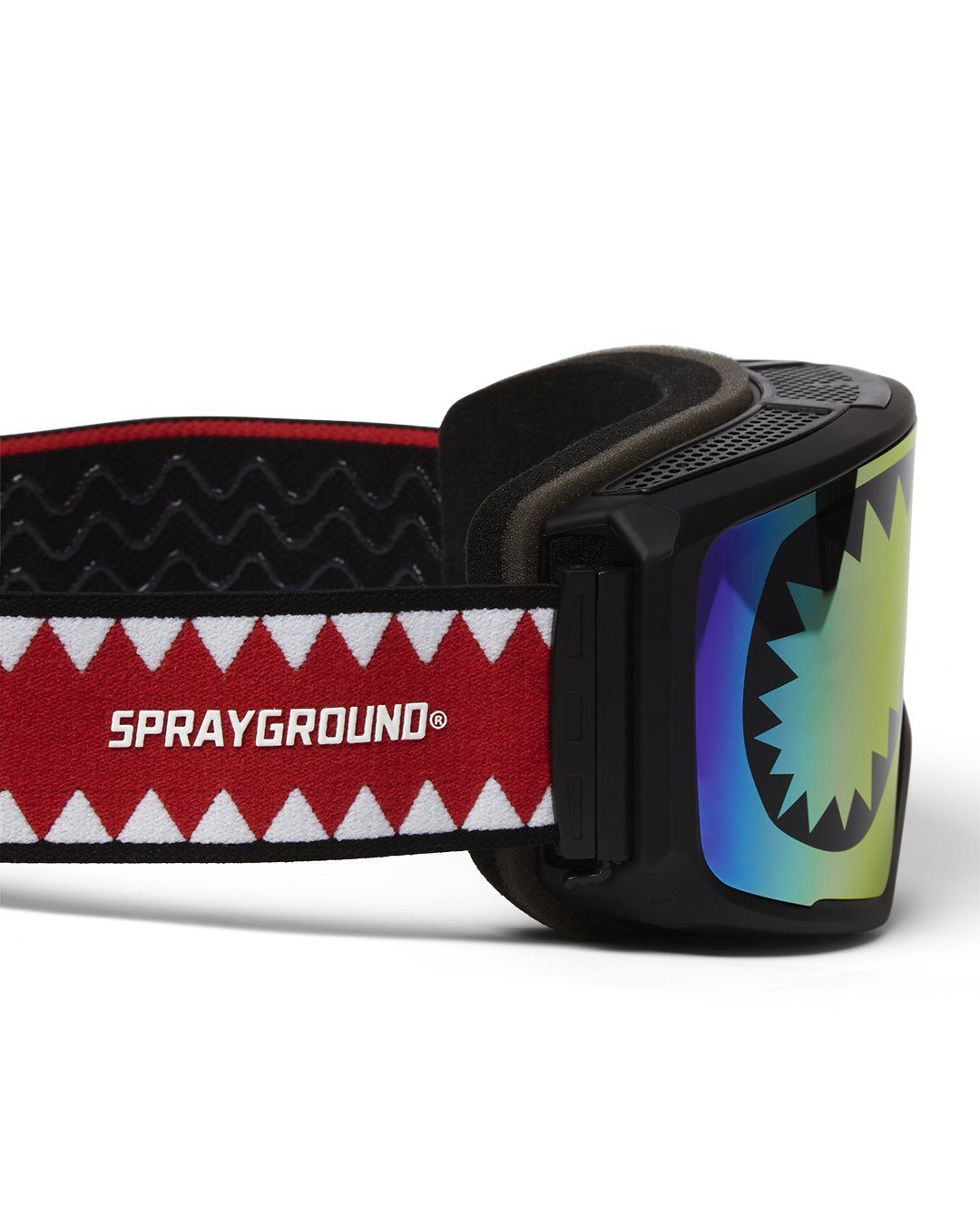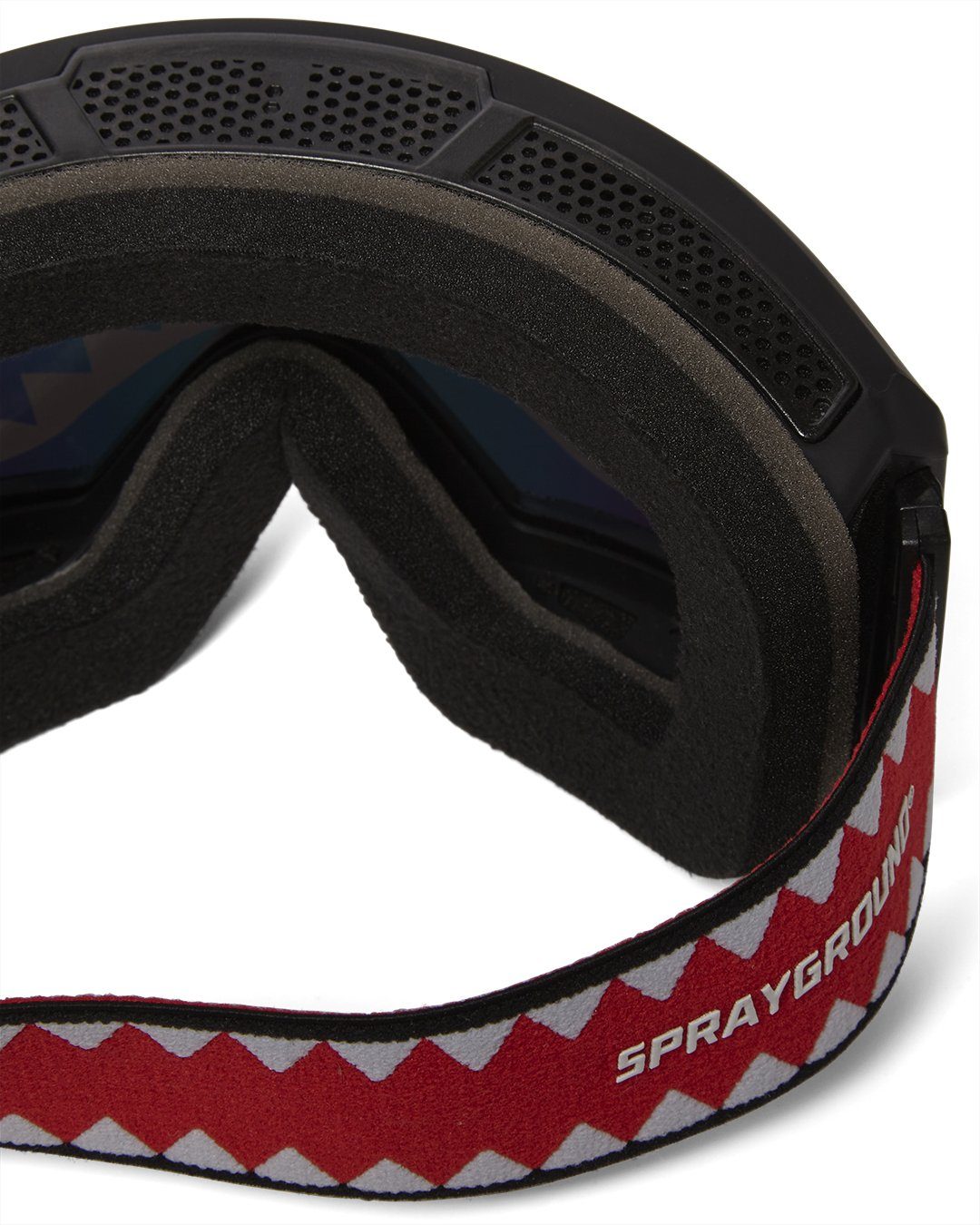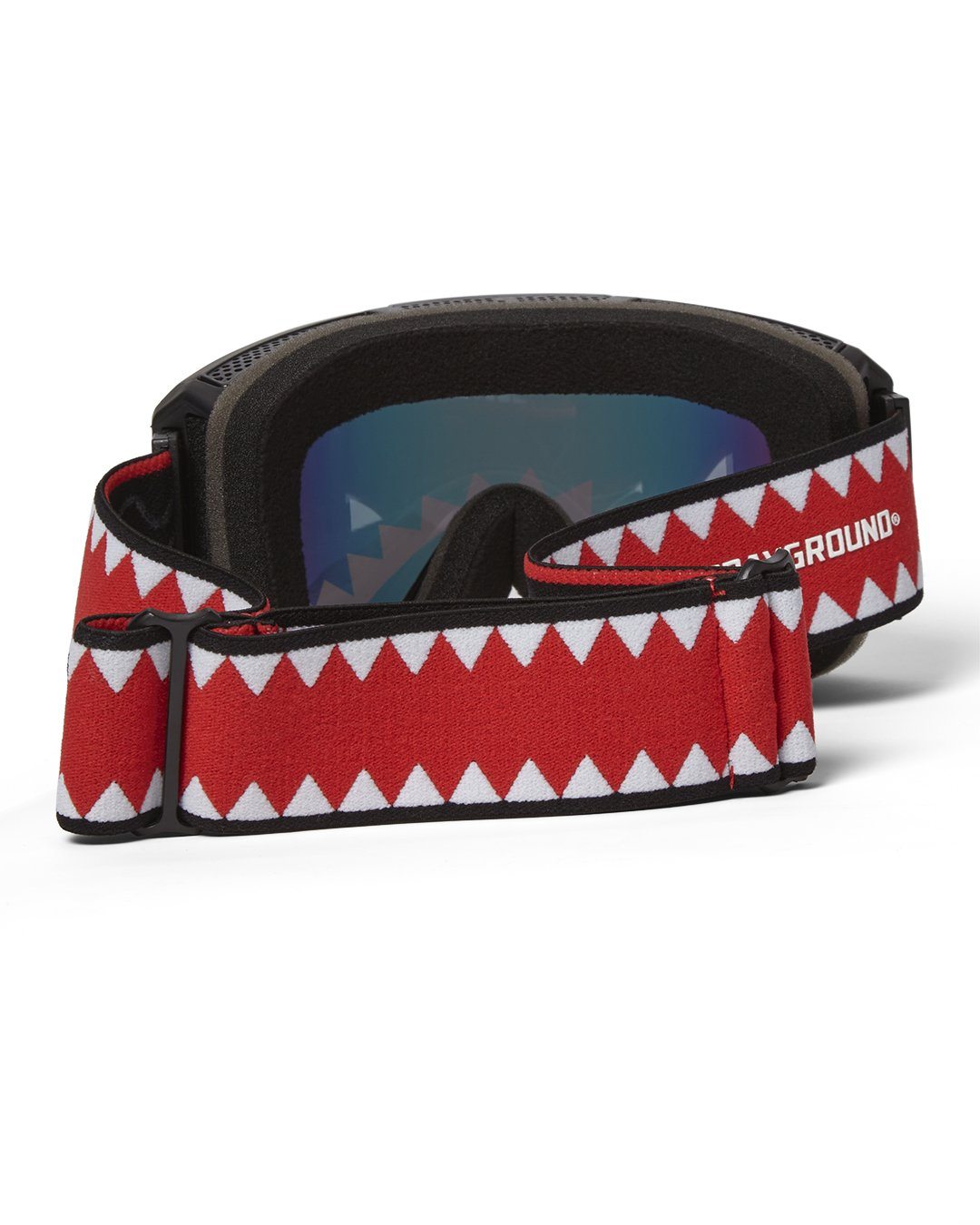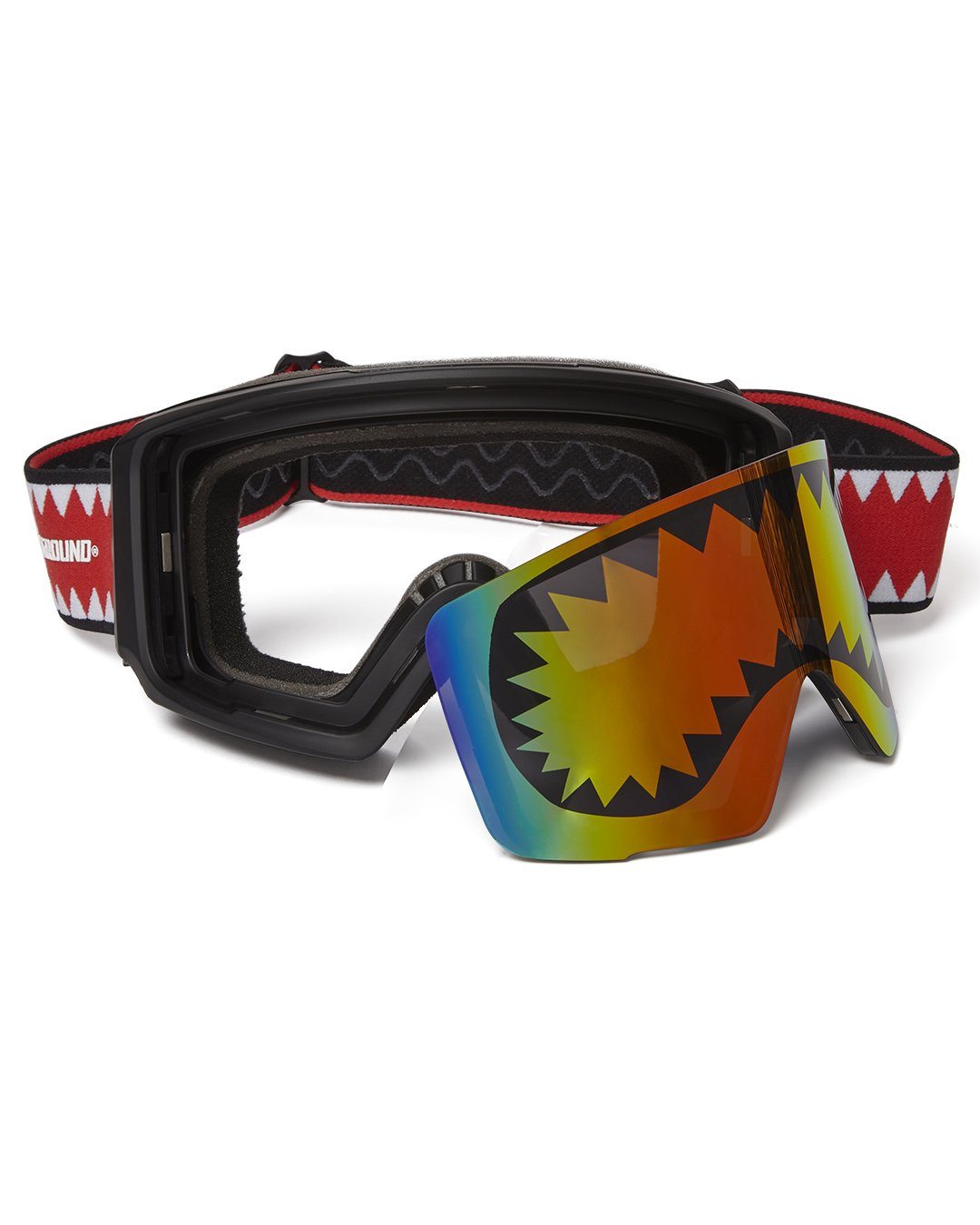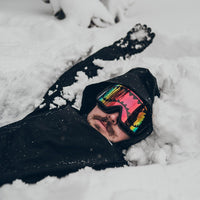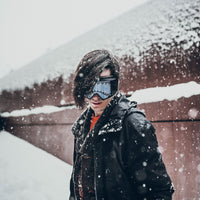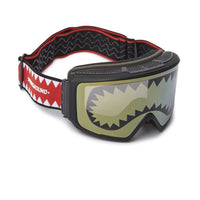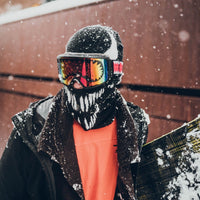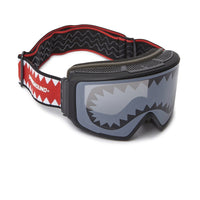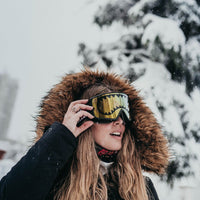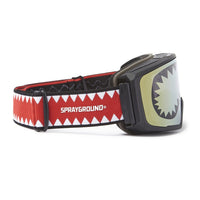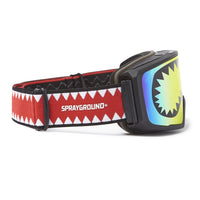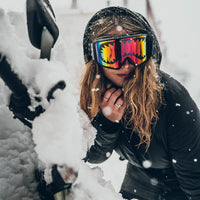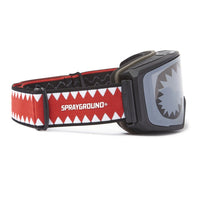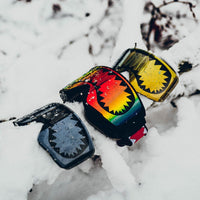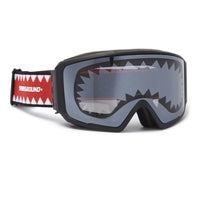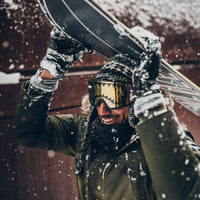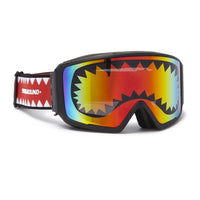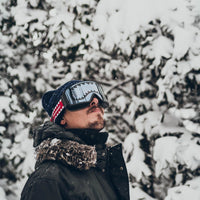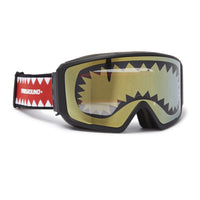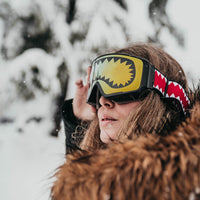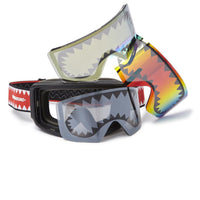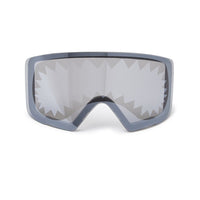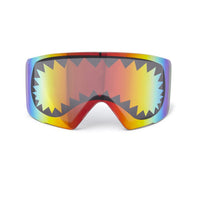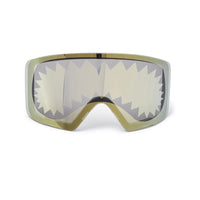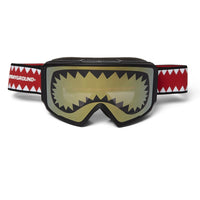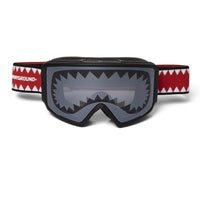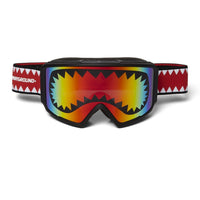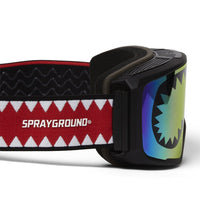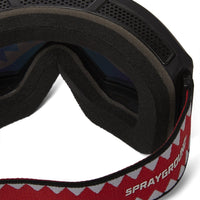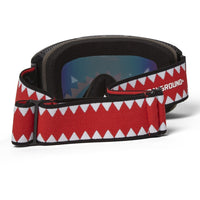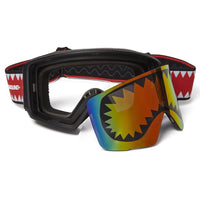 SPRAYGROUND SHARK GOGGLES WITH 3 INTERCHANGEABLE LENS
SPRAYGROUND SHARK GOGGLES WITH 3 INTERCHANGEABLE LENS
THESE SKI GOGGLES ARE INTENDED FOR THE STREETS TO THE SLOPES AND OTHER RELATED ACTIVITIES. THEY WILL PROVIDE PROTECTION FROM WIND, SNOW, SOLAR RADIATION AND MOISTURE.

COMES WITH 3 DIFFERENT COLOR MIRROR LENSES! GOLD, NUCLEAR & CHROME IN A HARDSHELL CASE WITH SOFT CASE AS WELL. KEEP ITEMS STORED WHEN NOT IN USE. 
We know you will love wearing these goggles. They will make you look great and feel confident! The features worked into the design will allow you to perform and excel on the slopes!
Product Details:
Click Here to Download Product Feature PDF
Durable Lens: The UV protection of the double lens is designed according to optical principles. The cylindrical lens reduces eyesight distortion.
Lens: 100% PC - 400 UV Protection, Anti Scratch, Anti Fog Removable magnetic frame
Strap: Adjustable, Anti slip silicone design, fast release clip
Three Layer Breathable Foam: Molds to face, Reduces the concentration of water vapor preventing sudden fogging.

Storage:
Store goggles in the protective travel case or pouch provided. Store in a clean dry place away from direct sunlight.
Cleaning:
Clean lens with a soft, dry cloth when dry. The lens pouch provided is perfect for cleaning the lens. Use mild soap suds to clean dirt. Never use harsh cleaning solutions to clean lens. Leave to air dry naturally.
Warning:
Discontinue use if the lens is scratched or frame and band is damaged. Always inspect for damage before use.