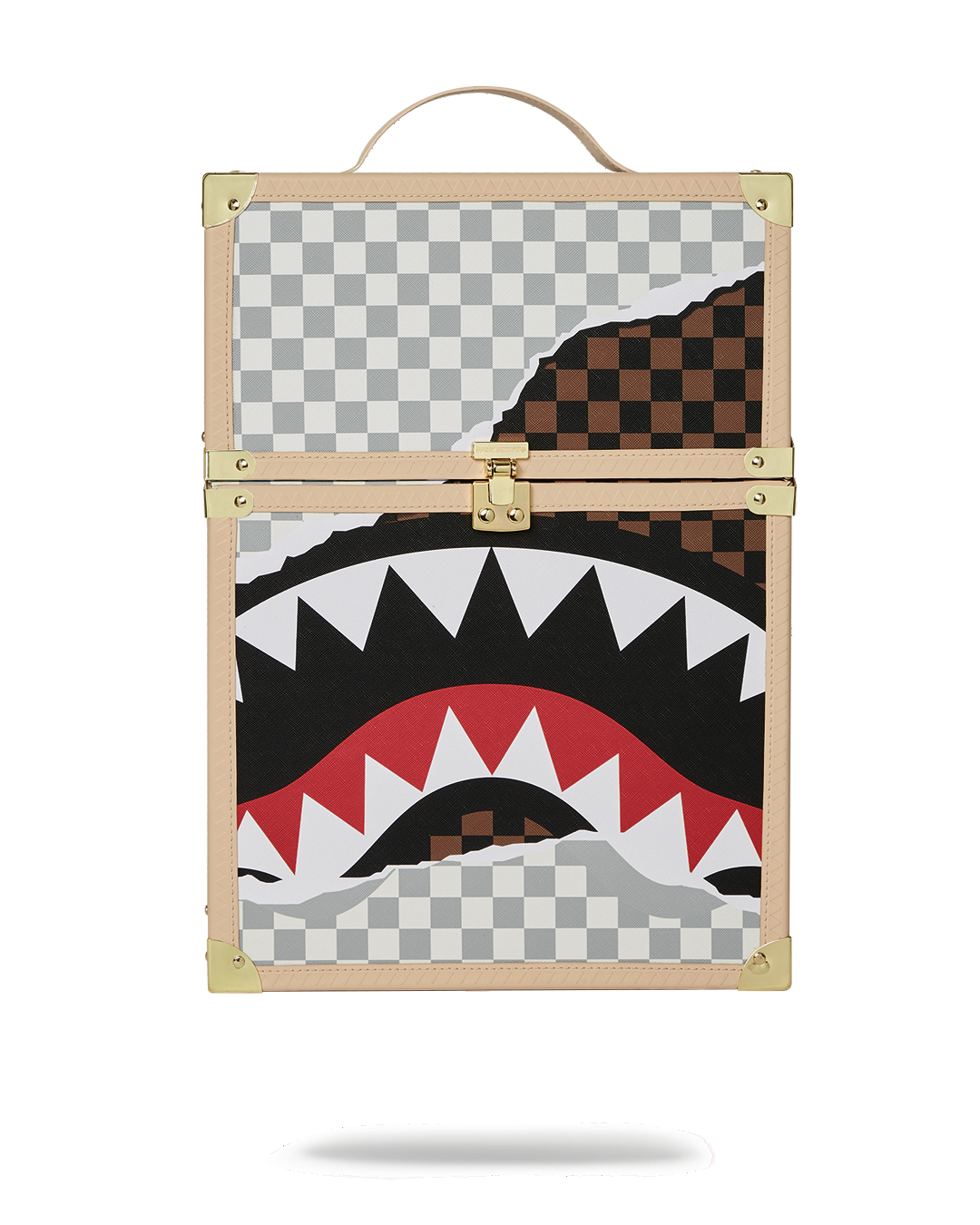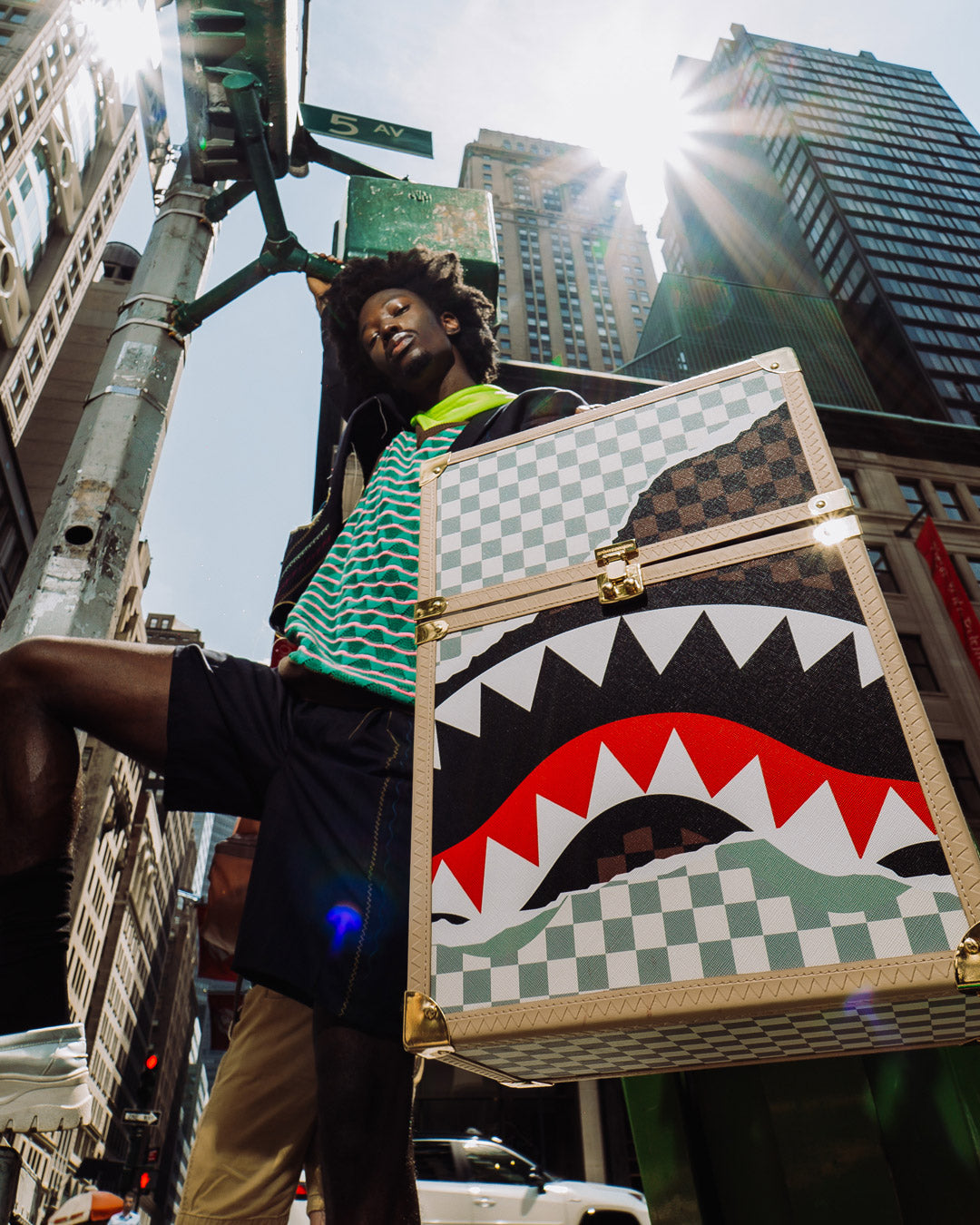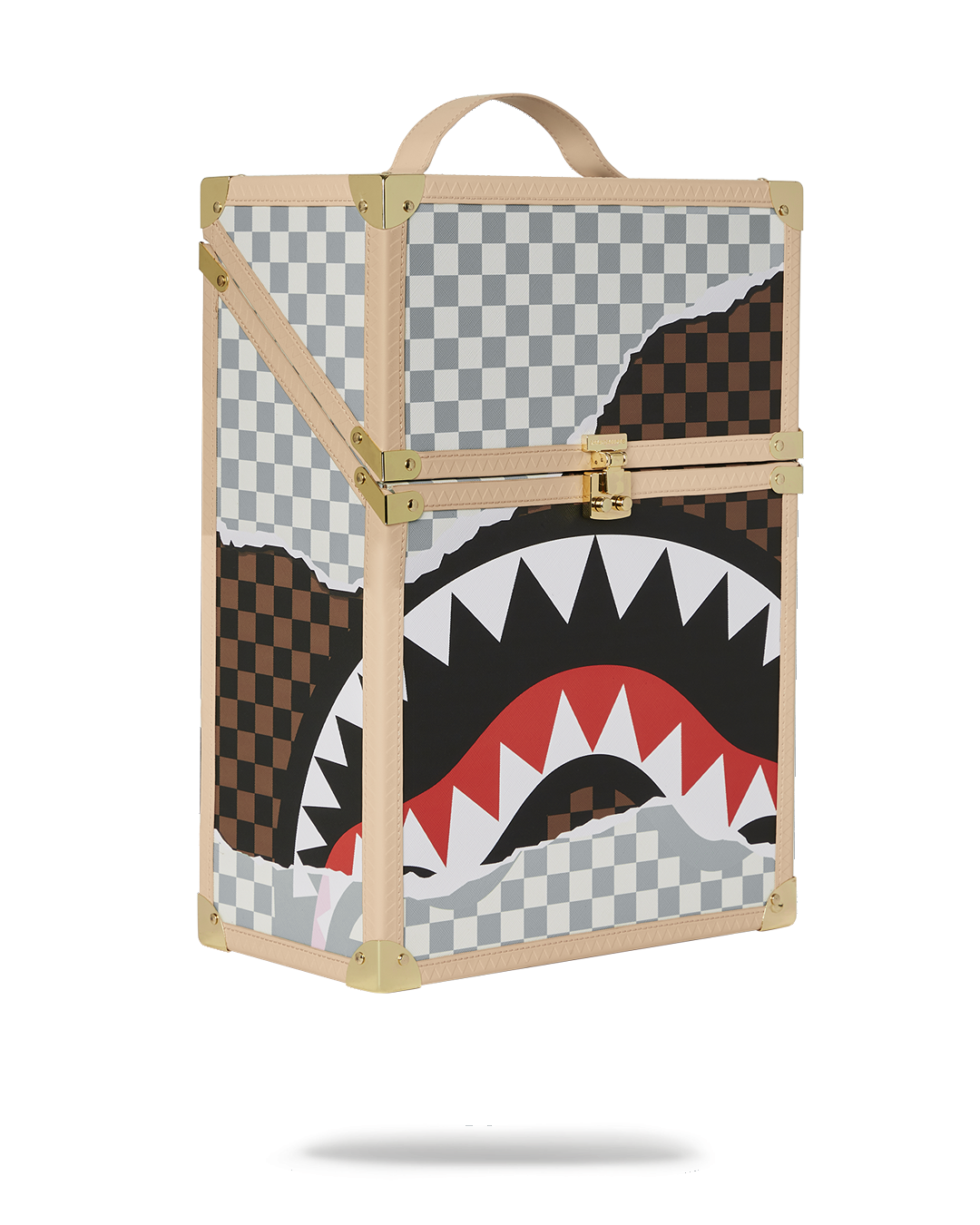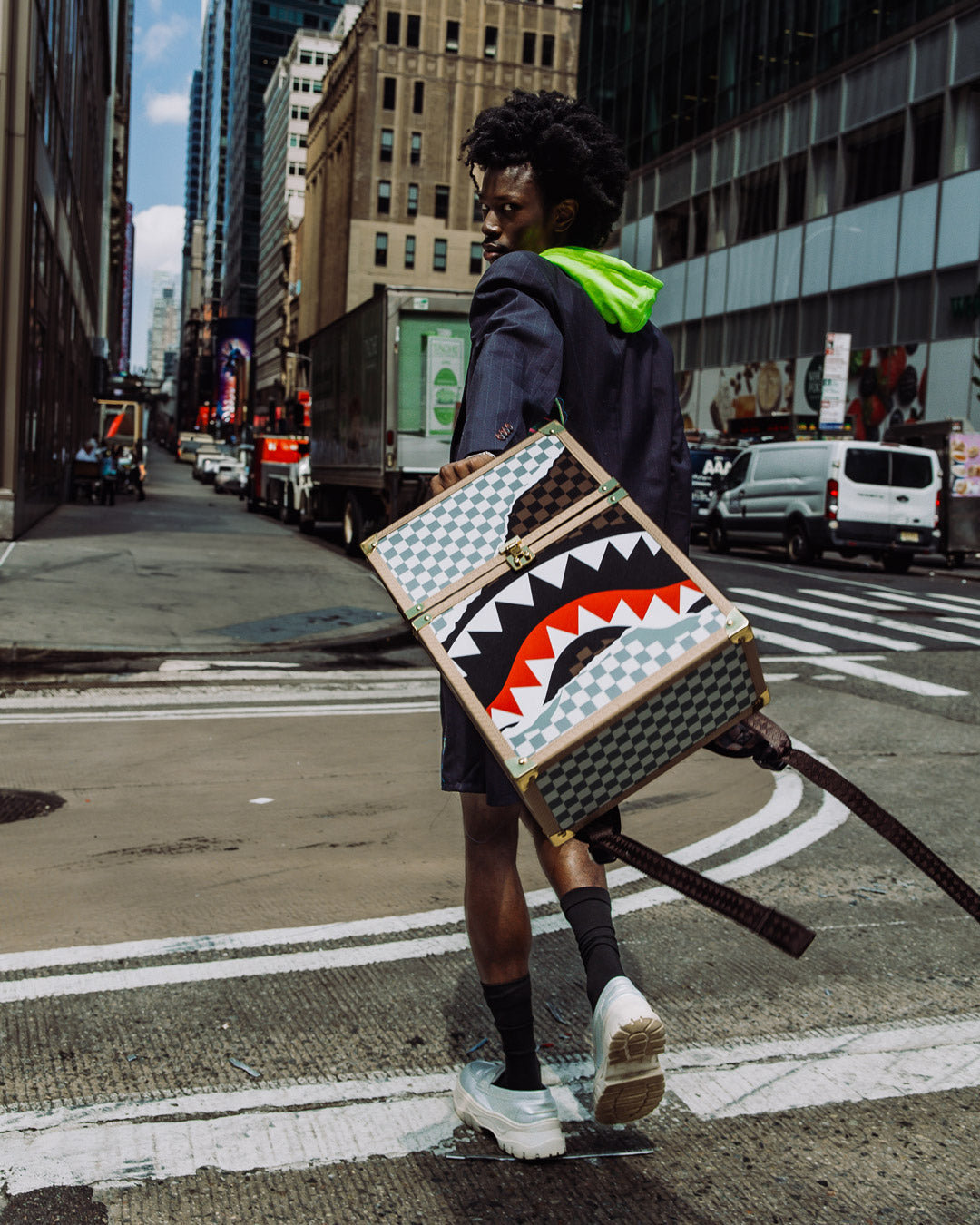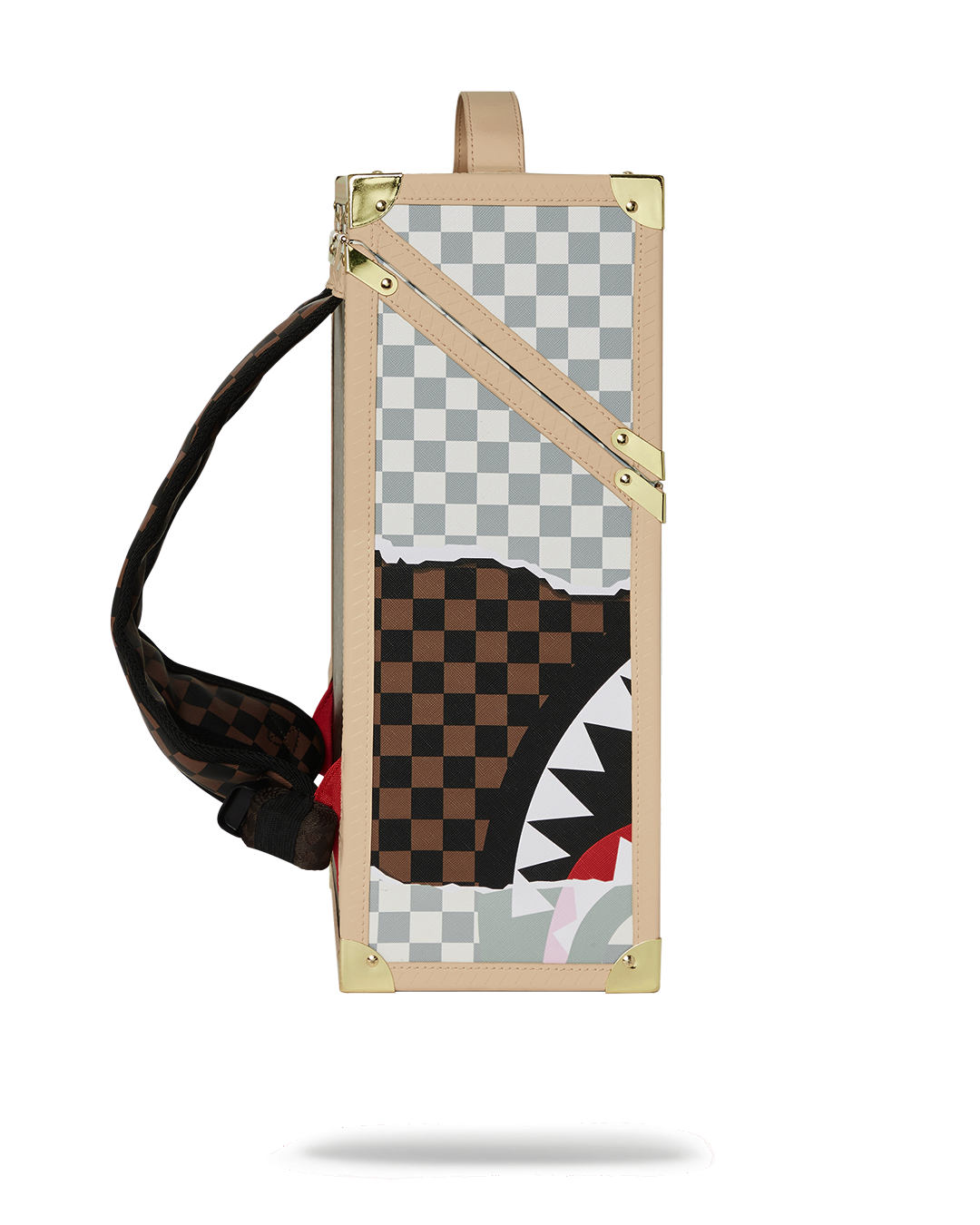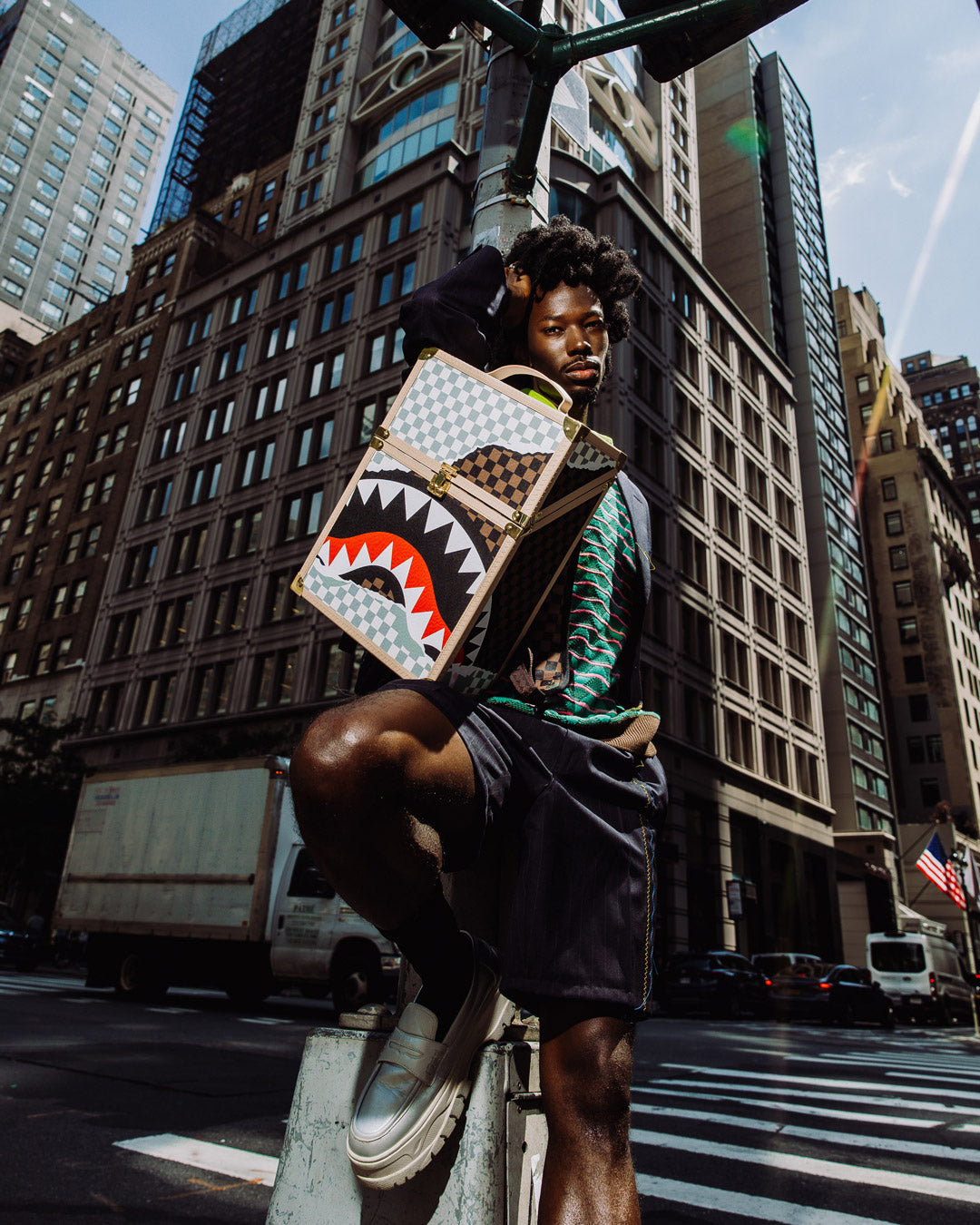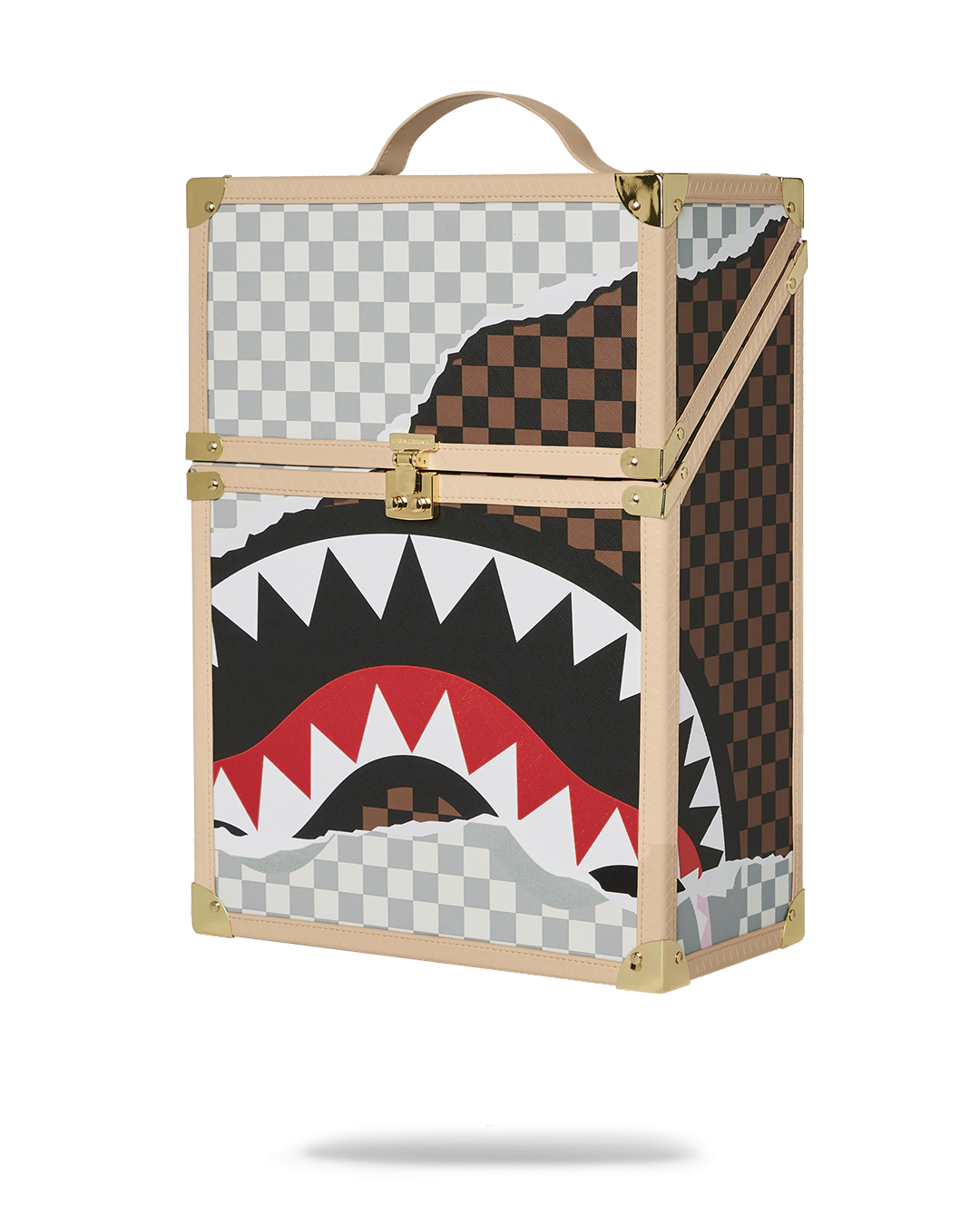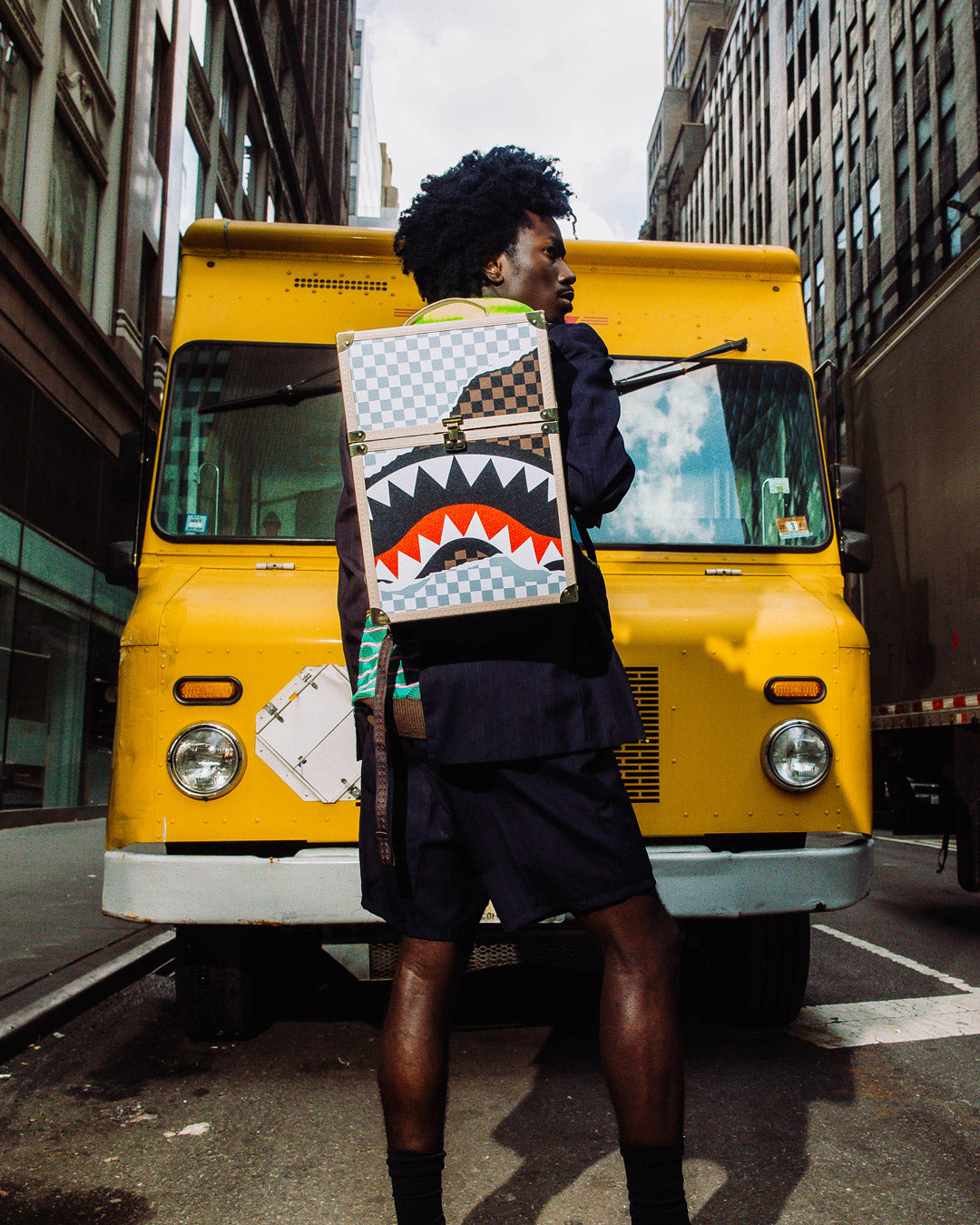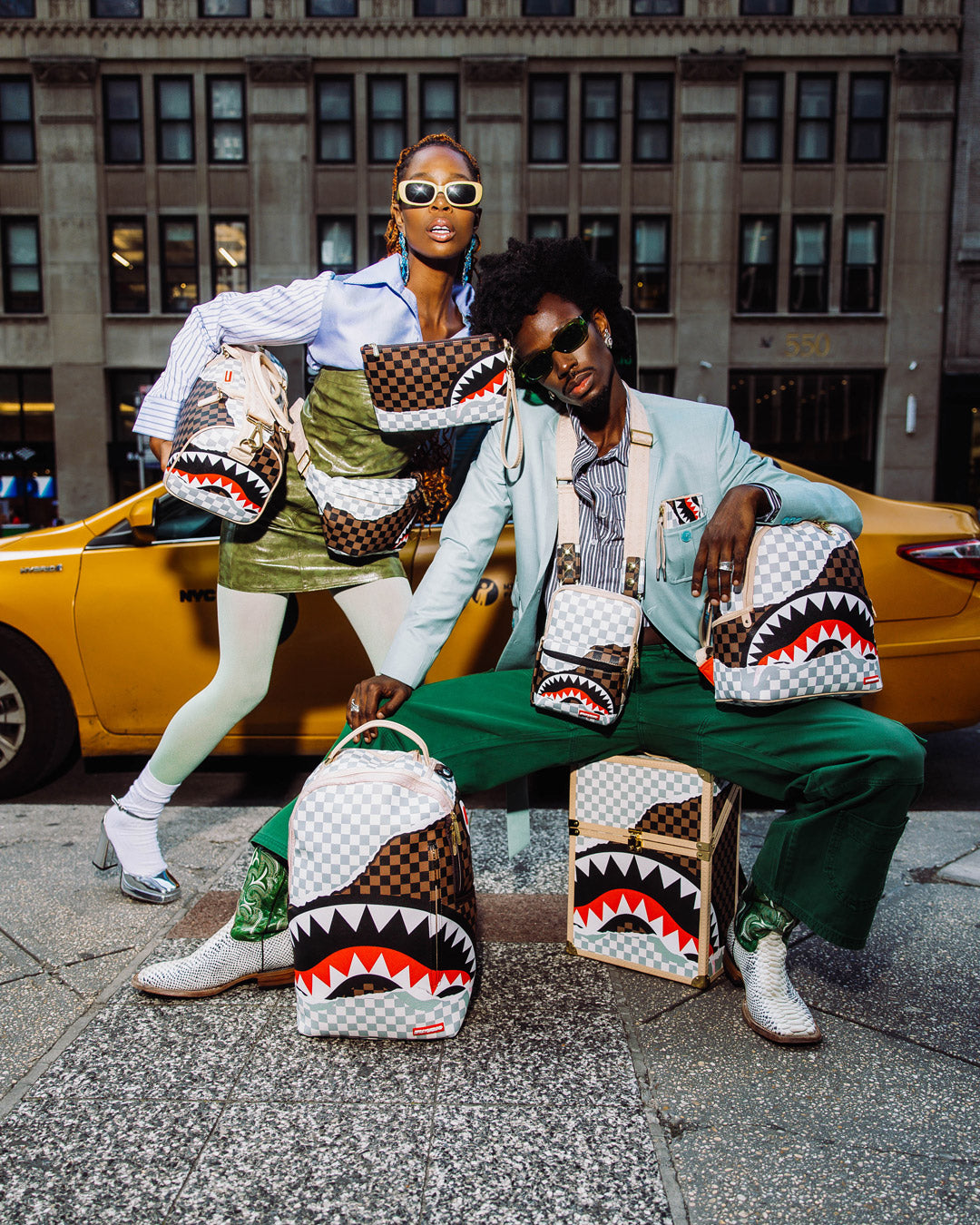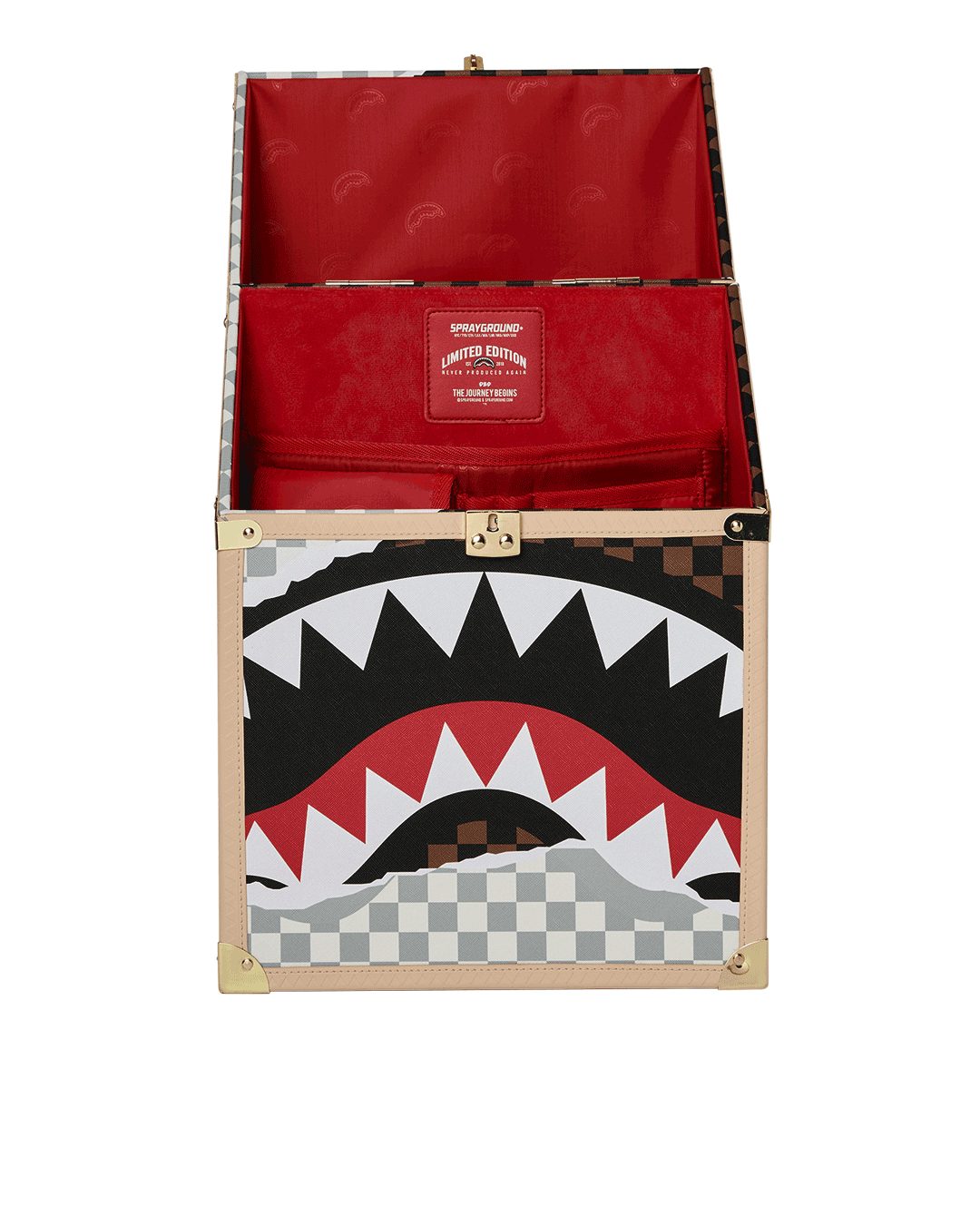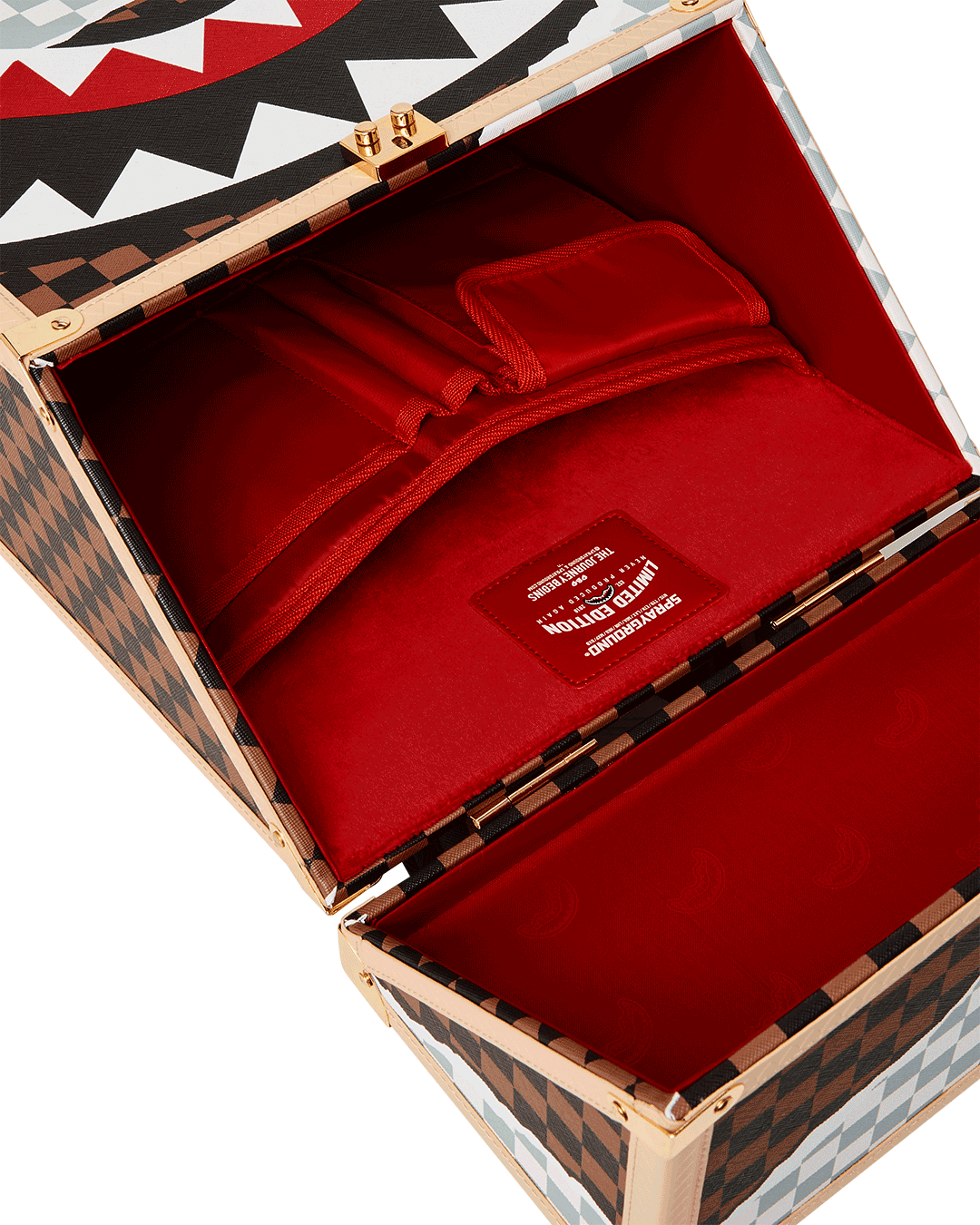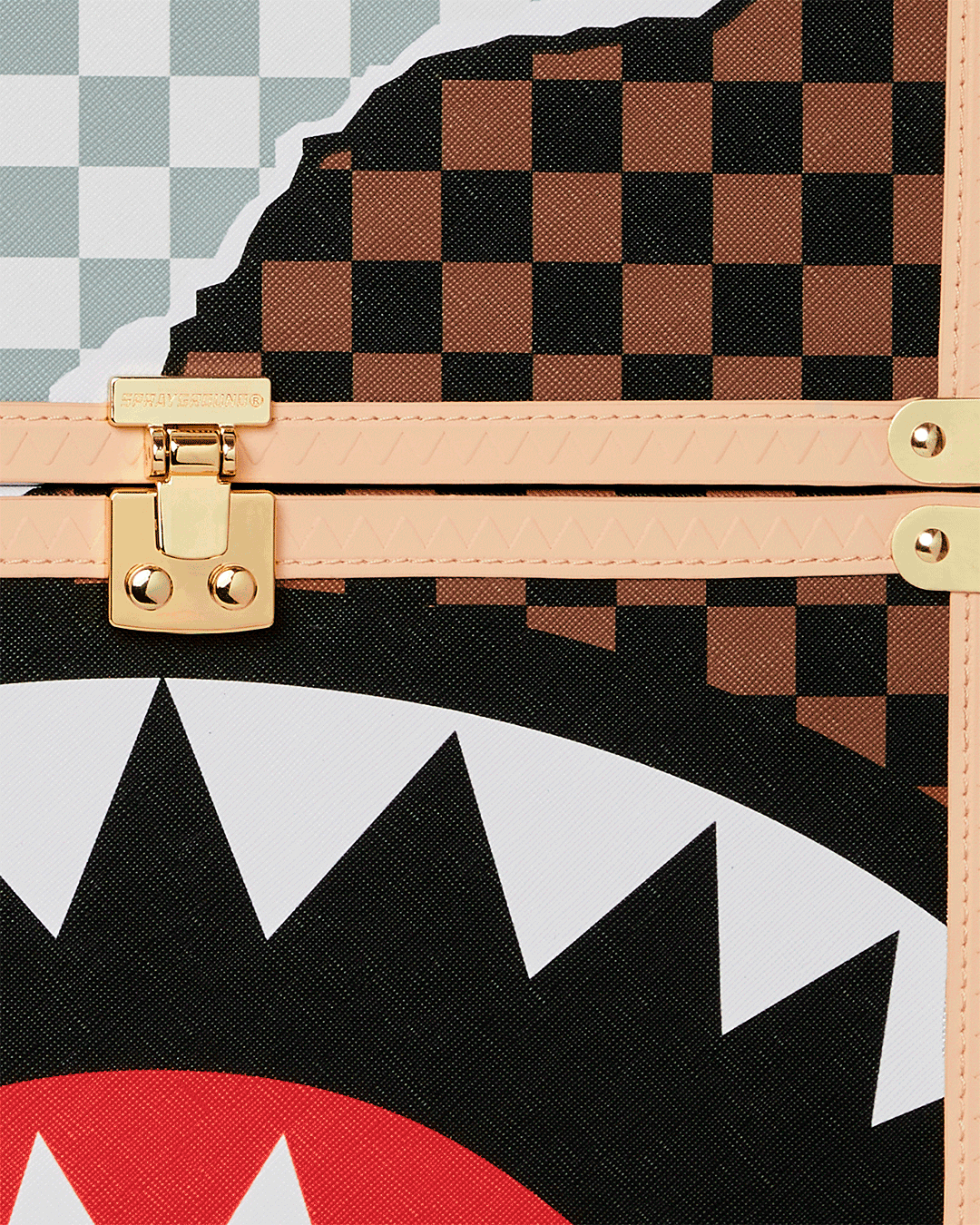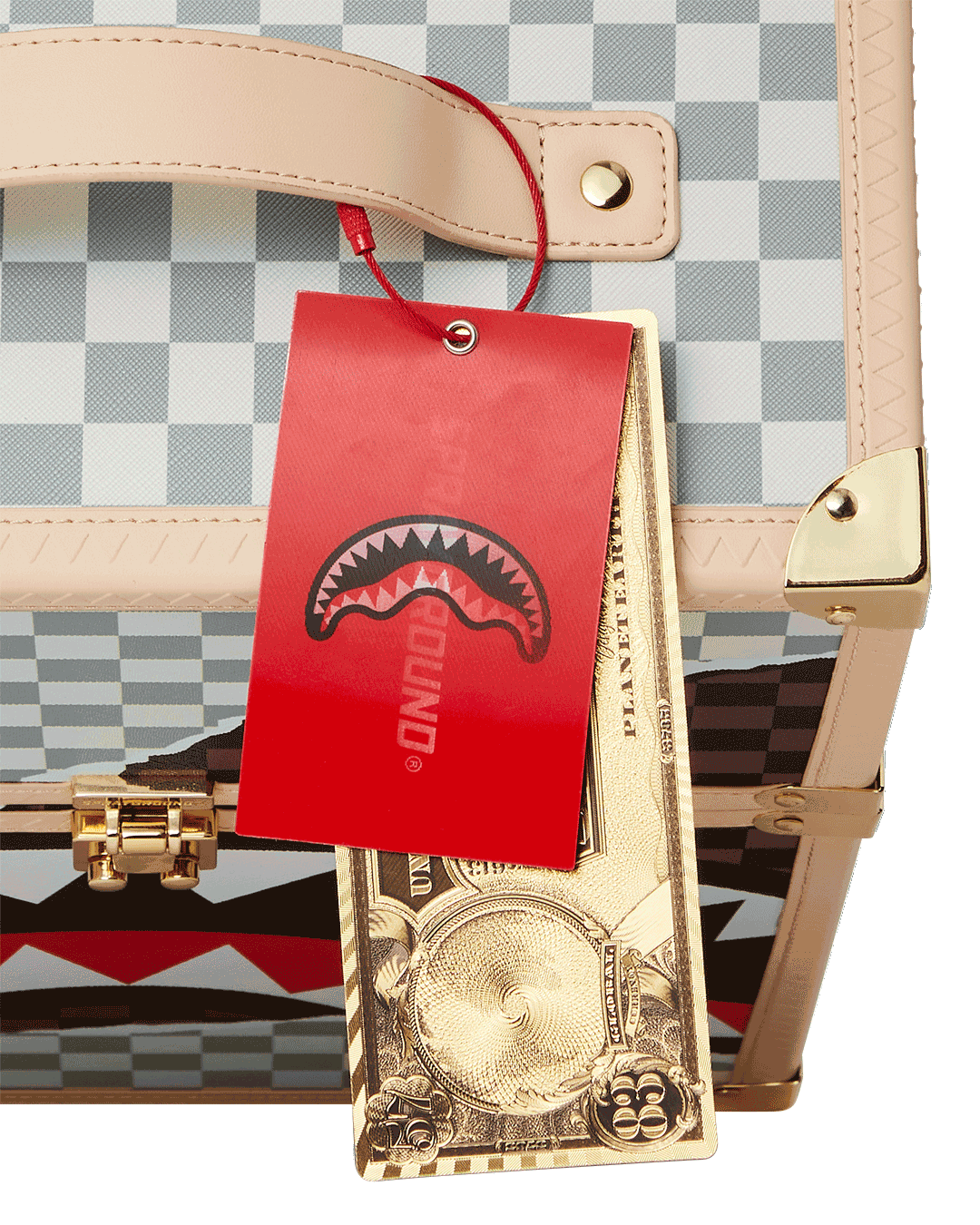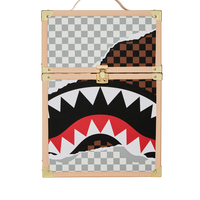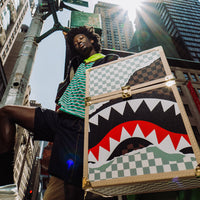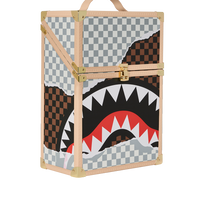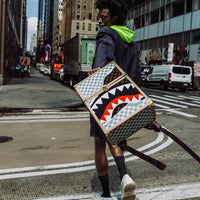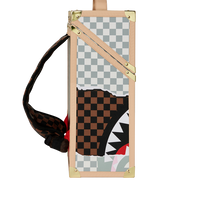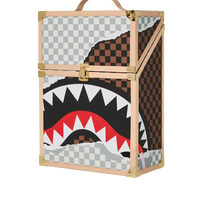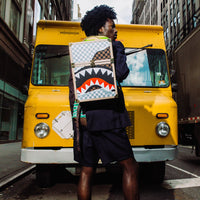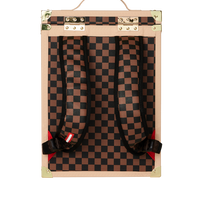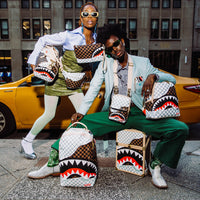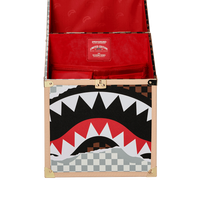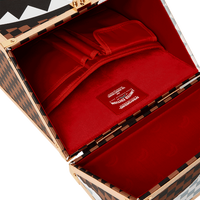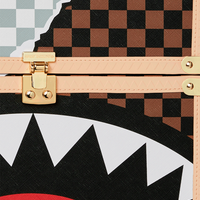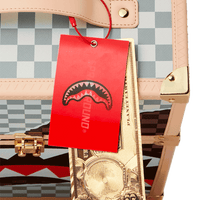 UNSTOPPABLE ENDEAVORS II CHATURANGA SHARK 1900 BACKPACK
Dimension:
Height: 16"
Width: 11.5"
Depth: 6"
This unique Backpack is an instant classic. Drawing inspiration from a boxy shaped backpack that travelers and hikers used to use as one of the earlier designs of backpacks in the early 1900's. Reinforcing it with a wooden frame and checkered shark pattern and luxe interior design for the modern adventurer. I call it the CHATURANGA SHARK to pay homage to the first ever board game that featured a CHESS PATTERN invented in India called Chaturanga Board Game., which would evolve into the CHECKERED PATTERN we all love and know in Fashion.

The Chaturanga is an old Indian two-player board game that was invented at least 1,500 years ago and is believed to be the earliest predecessor of the game of chess. The Arabians adapted it to a game they called Shatranj, which was later embraced by the Europeans during the Medieval Period and, after a few modifications, is now known as chess.